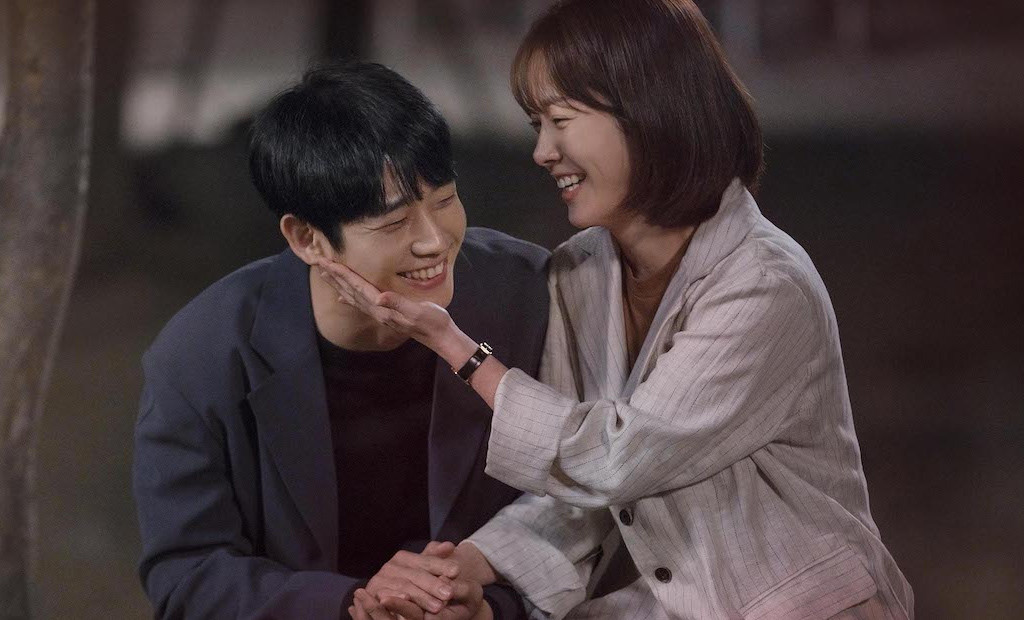 Instagram/MBC
MBC's latest romantic drama titled One Spring Night has been the talk of the town as the two gorgeous leads, 31-year-old Jung Hae-in and 36-year-old Han Ji-min have been making fans' hearts flutter. 
In a recent V Live broadcast, Jung and Han had a candid interview where they shared fun facts about one another while promoting their new show. The stars respond to viewer comments and interview questions based around the show and their own real life experiences. 
The first thing the two stars responded to were comments regarding how Jung's character in One Spring Night, Yoo Ji-ho, falling in love with Han's character, Lee Jung-in at first sight. Some viewers comments that the scenarios seemed unlikely to happen in real life. 
In which Jung responded perfectly, "[Han] is really pretty even if she doesn't try. You could easily fall in love at first sight." 
Talk about romantic!
Han explained further by saying, "Honestly, when you start to like someone, there's no one specific thing that you like. You're just attracted to that person. I think that's what Jung-In and Ji-Ho had."
The interview went to the topic of texting and the stars' texting habits. Han revealed that Jung is not the type to respond quickly. "Hae-In is a bit slow to respond. I think it's because he's always so busy. I'm the same, because when I'm working, I don't have my phone with me. But usually, I always respond right away. I just don't have long responses. I'd rather call if I have a lot to say."
Jung shared her sentiments on texting and said that he generally prefers talking on the phone rather than typing out texts. 
Han also revealed that Jung is very skilled when it comes to barbecuing meat. Apparently she complimented him once about his grilling skills and that had gone to Jung's head. "I told him once that he's good at cooking meat, and after that, whenever we go to a restaurant in Korea, even if the staff say they will do it, he insists on doing it himself," Han said, "He'll grab the tongs and he won't let anyone else have them." 
Jung passionately confirmed this hilarious behaviour by saying, "That's right. I have to grill the meat, and I have to cut it. The grilling method is different depending on the pan and the heat. I like meat and I have it a lot, so after some trail and error, I've gained some skills."
Honestly, can they get any cuter?