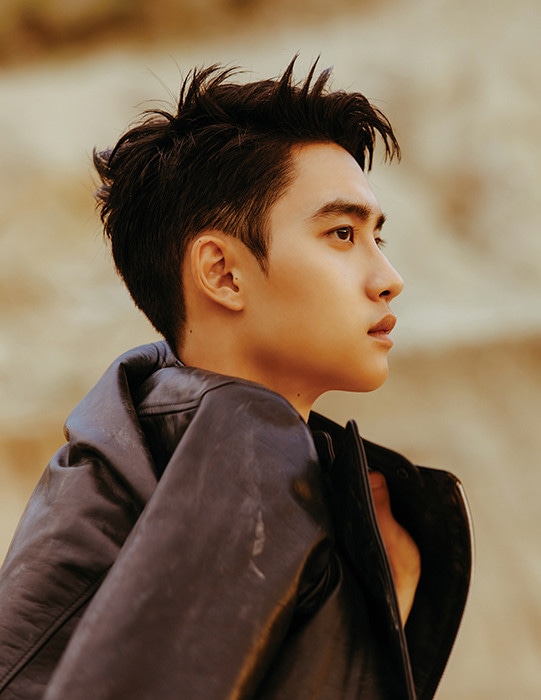 SM Entertainment
The inevitable day has arrived for disappointed EXO-Ls who will be seeing EXO member, D.O. enlist into the military come July this year. 
26-year-old singer, actor and the group's resident chef, D.O. has confirmed that he received his notice for mandatory military service on 1 July. Unfortunately for fans, that means that the idol will be inactive for two years, until he is discharged. 
SM Entertainment made the following statement regarding the beloved member's enlistment: 
"D.O. received his enlistment notice for July 1, so he will dutifully enlist as active duty.
After Xiumin enlisted on May 7 and became the first EXO member to serve, D.O. expressed that he wishes to fulfil his military duties as soon as possible. So after a thorough discussion with the members and the company, he decided to apply.
He wishes to enlist quietly, so we will not be announcing the time and location of his enlistment. We will also not be holding any events either."
Just this month, EXO-Ls and EXO members said a temporary goodbye to Xiumin and it seems too soon to have another member enlist. However, the request came from D.O. himself who requested to serve his national duties as soon as possible. 
The idol penned a personal letter to fans, explaining his desire to enlist earlier and to apologize for the suddenness of the news. 
The message reads: 
"Hello. This is EXO's D.O.
EXO-L, you were probably surprised by the sudden news, right?
I wanted to be the first one to tell you but I'm saddened that I was a little late. I'm writing this letter because I wanted to tell you that as much as this decision was made after a long time of deliberation, I will return safely after fulfilling my duties successfully.
I sincerely thank our EXO-Ls who always support us, and I wish everyone would always be full of laughter and healthy.
I will greet you again after I return safely and healthily.
Thank you."
Though sad that we won't be seeing much of D.O. for a while, we wish him all the best for his military service.