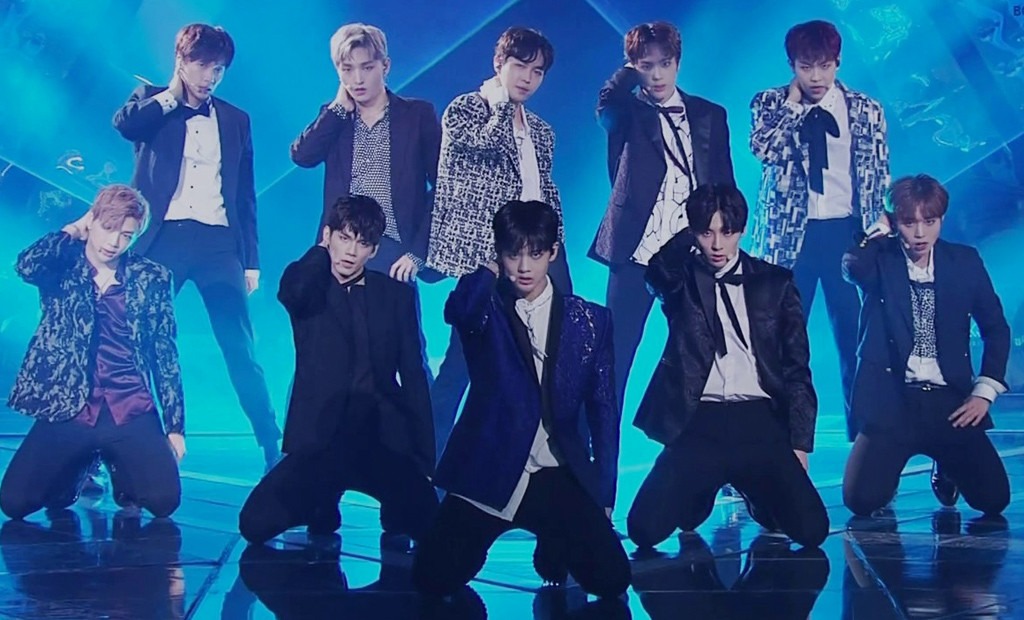 Youtube
If you've been keeping up with the latest season of Produce X 101, you'll know that the talent survival show is gearing up for its first elimination round this week. Since the program first hit the airwaves on 3 May, it's received plenty of attention not only for the sheer amount of eye candy available, but also the sweat and tears that go on behind the scenes of each K-pop performance.
Sadly, there will be more crying to come: After this Friday, only 60 male trainees will make the cut and proceed to the next stage of the show. It's a cut-throat competition and no one knows how the votes will swing (we're guessing there will be plenty of last-minute upsets and dark horses), but for now, here are the top 11 trainees we're keeping tabs on.
KIM YOHAN
OUI Entertainment
The 21-year-old burst onto the scene from seemingly nowhere—he gave up Taekwondo to pursue his dream of being a K-pop idol and was only a trainee for three months before appearing on the show. Wise move: He's steadily ranked number 1 since the first episode.
At just 15 years of age, Dohyun has proven to be an all-rounded performer. Before signing up for Produce X 101, he was seen on Under Nineteen, another survival show for trainees, well, under the age of 19. Even though he didn't make the cut, the teenager has steadily amassed quite a number of fans.
KIM WOOSEOK
TOP Media
Wooseok debuted as a member of UP10TION in 2015 and is known to fans by his stage name as Wooshin. The prior experience of performing in a boyband has certainly helped him work the stage this time round: The 24-year-old knows how to turn on the charm for the cameras.
LEE EUNSANG
Brand New Music
All eyes are on the 18-year-old who hails from the same company as Wanna One member, Lee Daehwi. Despite a limited amount of screen time, Eun Sang never fails to light up the screen with his visuals.
CHA JUNHO
Woollim Entertainment
Not only does Junho bear an uncanny resemblance to Infinite's L aka Kim Myungsoo, the two also belong to the same company. Is this mere coincidence or something else at work? We'll never know. In any case, the 18-year-old is gaining the attention of viewers for his ability to go from dorky to cool in a heartbeat.
KIM MINGGYU
Jellyfish Entertainment
Not surprisingly, this lanky 19-year-old is an early frontrunner because of his striking good looks. His earnestness to learn is especially endearing—after initial auditions with the program's judges saw him relegated to the lowest X class, he was subsequently shown as an eager student always trying to improve.
SONG YUBIN
The Music Works
This 21-year-old with an impressive set of pipes is no stranger to the limelight. In 2014, he took part in the sixth season of Superstar K and made it to top 4. He later debuted as a member of MYTEEN in 2017. He has also lent his voice to the OSTs of several Korean dramas, including the popular What's Wrong with Secretary Kim.
KIM KOOKHEON
The Music Works
Like Yubin, Kookheon is also a member of MYTEEN. We're especially impressed by the 23-year-old's sportsmanship: In a recent episode where his team was pitted against Yubin's, he made a tearful plea for Yubin after the latter's vocals couldn't be heard during a performance. The cause? The microphone had disconnected from its pack.
KIM HYEONBIN
Source Music
He put on a charismatic rendition of BTS's debut hit, "No More Dreams", and secured the most number of live audience votes from the recent group battle stage. Watch this space.
BAEK JIN
Vine Entertainment
In a sea of cookie-cutter types, this 25-year-old's sharp features and piercing gaze make him stand out from the crowd. He hasn't had much screen time in most of the episodes, but we're surprised at what we saw so far: He's a solid performer with some wicked breakdancing skills.
LEE HANGYEOL
MBK
We all love a good underdog moment and 21-year-old Hangyeol might potentially serve us that story arc. The raspy-voiced trainee is a current member of boyband IM, has taken part in The Unit (another survival program) and his participation in Produce X 101 is his latest shot at fame.