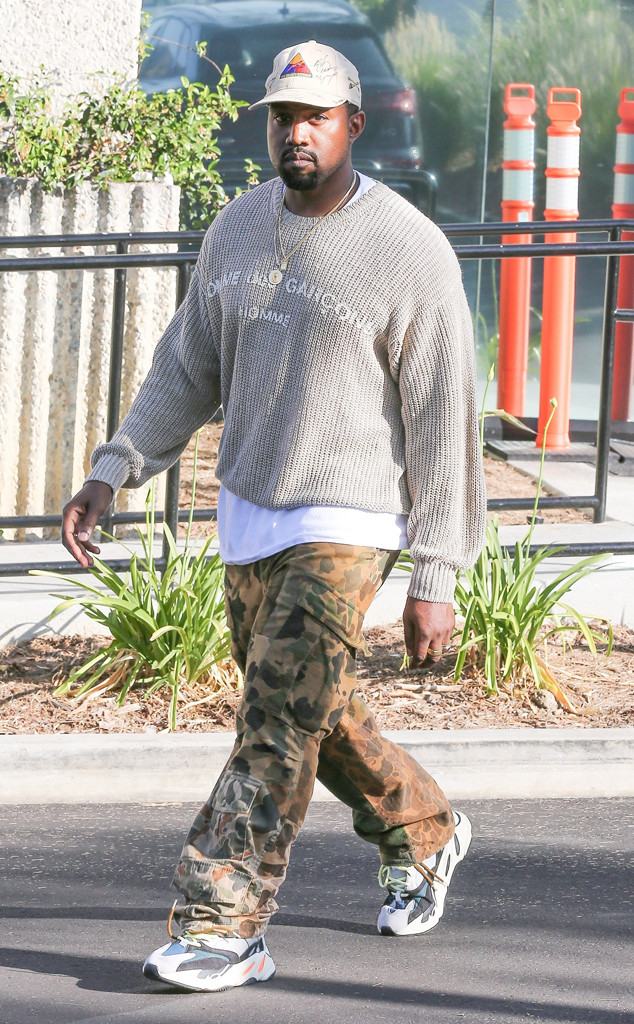 BACKGRID
Kanye West is speaking out about his mental health journey.
The Grammy winner, who was hospitalized back in 2016, opens up about bipolar disorder during a candid new interview on David Letterman's Netflix series, My Next Guest Needs No Introduction. During the episode, airing May 31, West talks about his diagnosis and explains the journey he's been on over the past few years.
"What I want to say about the bipolar thing is because it has the word 'bi' in it, it has the idea of, like, split personality. Well, that works for me because I'm a Gemini, but when you ramp up, it expresses your personality more," the "Stronger" rapper tells Letterman. "You can become almost more adolescent in your expression or border into places. This is my specific experience that I've had over the past two years, because I've only been diagnosed for two years now."