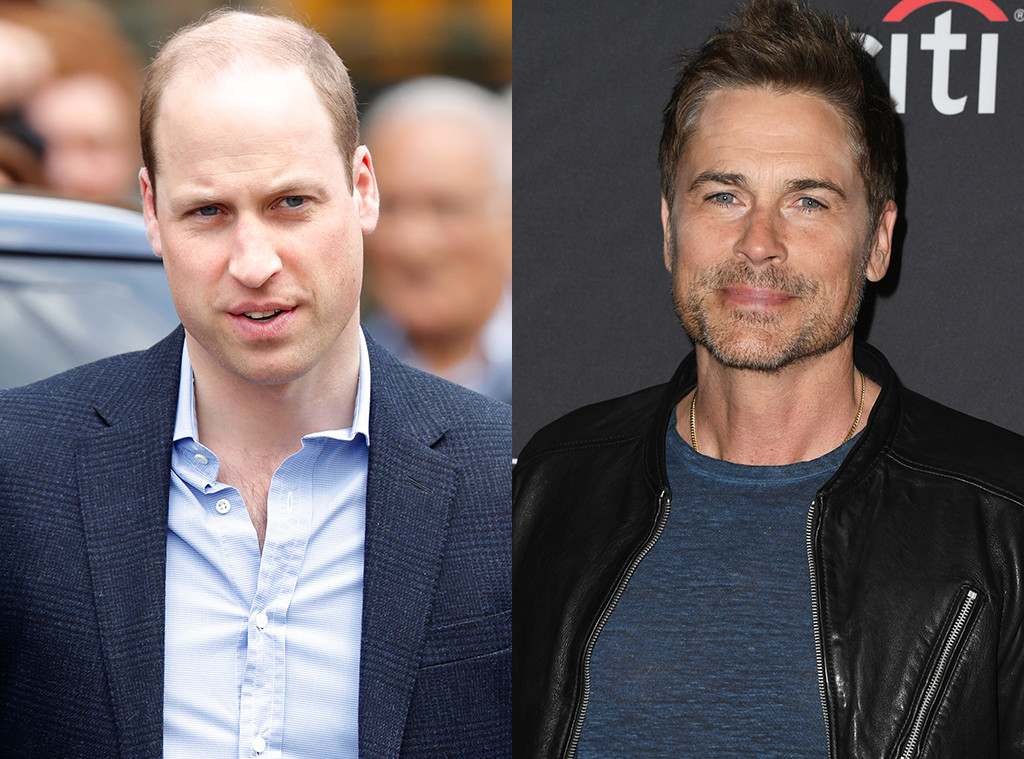 Max Mumby/Indigo/Getty Images, Jon Kopaloff/WireImage
Hair's the deal: Rob Lowe prefers a full mane.
During an interview with the U.K.'s Daily Telegraph, the West Wing alum poked fun at Prince William's hair—or lack thereof. Asked whether he considers himself more or less vain than British men, Lowe laughed then replied, "That's a low bar. Can we talk about William?"
"I mean the future king of your country let himself lose his own hair, so when I say British men set a very low bar..." he said with a pause. "Honestly, one of the great traumatic experiences of my life was watching Prince William lose his hair."
And, as the 55-year-old pointed out, there are ways to keep a luscious head of locks today. "There's a pill!" Lowe, who sports a full head of hair, joked. "The first glimmer that a single hair of mine was going to fall out, I was having stuff mainlined into my f---ing veins. And that's what I did for the next thirty years."
The Duke of Cambridge is fully aware of his receding hair line. And can even joke about it. When he and wife Kate Middleton introduced their son Prince George to the world in 2013, the new dad joked their infant had "way more hair than me, thank God!"
Of course, Prince Harry never misses an opportunity to poke fun at his older brother, either. Speaking about an official painting, the redhead joked, "I don't know, I'm a little bit more ginger in there than I am in real life, I think. And [William] got given more hair!"