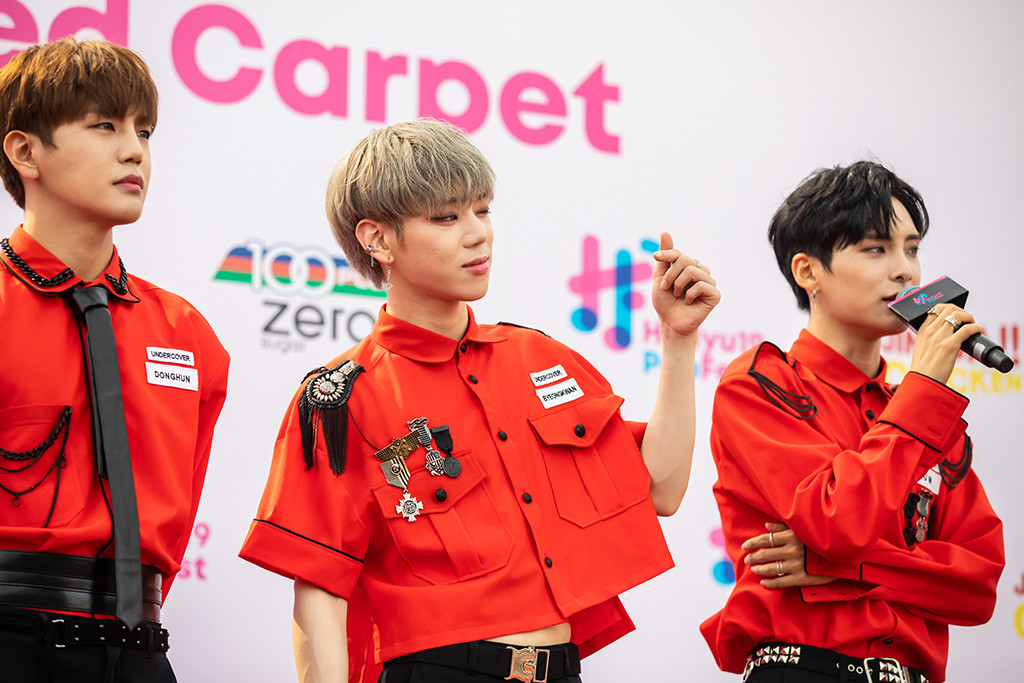 Alvin Ho
While not all the members of A.C.E. were able to come down for the HallyuPopFest 2019 last weekend, the group gave a stellar show that went beyond their rookie status — covering Singapore's very own JJ Lin's 'Always Online' perfectly while giving fans both the sexy and the cute during the stage game segment of the showcase.
The group's main rapper Wow was unable to depart Korea due to unforeseen circumstances, but that did not stop the quintet from going on as four, filling the Indoor Stadium with the electrifying energy they have shown the world since their busking gigs pre-debut.
They have, on numerous occasions, put up singing and dance covers of songs from popular artists like BTS, BLACKPINK and even Sam Smith on YouTube, showcasing a versatility that evident from their impressive stages so far.
While this may mean that it might not have been as much of a surprise for the band's fans, Choices, to see Jun, Byeongkwan, Donghun and Chan skilfully and soulfully sing the Chinese JJ Lin ballad with perfect pronunciation, it was a delight for all on site to sing along, appreciating the group's efforts to prepare this for the audience.
Singapore Choices were then also treated to the first stage of their latest release 'Undercover', a high energy, fist-pounding bop, along with other hits like 'Cactus', 'Callin' and 'Take Me Higher'.
To complete what would be the ultimate wholesome fan experience, A.C.E. also participated in an aegyo battle, singing and dancing adorably to popular children's songs like 'Baby Shark'.
Winning this didn't matter because the whole group was "punished" to dance sexily to Camila Cabello's 'Havana'. Right down to their chilli red tops, Byeongkwan's sneakily ab-revealing crop top especially, it seemed like they were not only fully enjoying themselves, but were fit just for this special segment.
Even if you weren't fans of the boys before, their strikingly warm presence and multiple strengths would have had you looking them up in no time.
Courtesy of HallyuPopFest
Having just concluded the Europe leg of their A.C.E. World Tour: To Be An Ace, the K-pop boy band also revealed that they hope to come back to Singapore soon for their own concert.
They may still be a rookie group still, but the professionalism they have shown so far makes them one of the more exciting up-and-coming groups to watch.