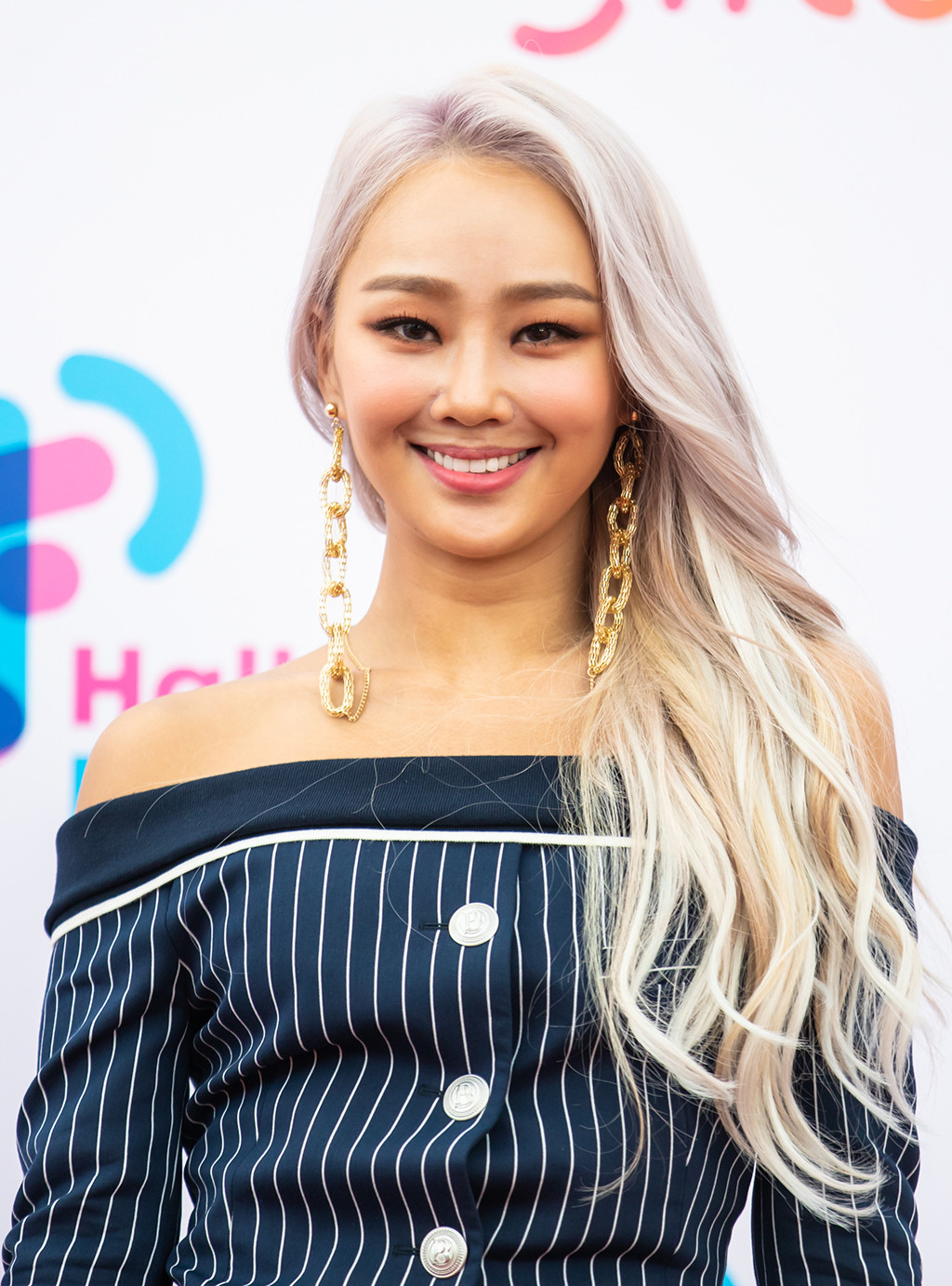 Alvin Ho
If South Korean R&B singer Hyolyn could collaborate with anyone in the world, she would pick American rapper Cardi B, she revealed on Saturday at HallyuPopFest 2019. The solo artist told her fans that she has been quite the fan of the hot topic rapper recently.
"I've been listening to Cardi B recently, so I would like to collaborate with her," the singer shared, in Korean, on stage during her interview.
During the red carpet interview at the K-pop festival this past weekend, the sultry siren also announced that she has plans to make a comeback sometime this year.
"I do have plans to come back this year and I am preparing to come back with the perfect album," she said.
So, fans can look forward to seeing and hearing her on stage again very soon!
After leaving SISTAR and Starship Entertainment in 2017, the veteran idol has not only had an illustrious solo career, but has also founded her own production company 'Brid3' (pronounced Bridge), where she stands as the CEO and only artist.
This means finally playing by and slaying her own rules, plus working with many established directors, video producers and choreographers to create and produce her impressive suit of hits that go from the flouncy 'DALLY', laid-back 'SEE SEA', to summer anthem, 'BAE'.
The power vocalist also added the intimate dance-type ballad 'youknowbetter' to her discography just last Wednesday. The accompanying honest and bared-down music video is yet another reason why there's no guessing what else the multi-talented queen can and will do to surprise us next, like how she filled the atrium with her airy and soulful voice, singing a few lines of the latest song.
The surprises didn't stop there at HallyuPopFest 2019: Hyolyn also chirped about her love for Singaporean food, chilli crab in particular.
Afraid that she wouldn't be able to eat it after the concert, she told a rapt audience that she resorted to having it for lunch instead. If we had her looks, body and voice, nothing would stop us from doing the same!
Courtesy of HallyuPopFest
As if turning the heat up to an impossible high in a neon green tank and cheeky denim shorts wasn't enough, Hyolyn also served up some bittersweet SISTAR throwbacks with 'SHAKE IT' and 'Ma Boy' during the evening concert.
If you were just reminded of the amount of Hyolyn content you've been missing in your life, you are not alone. So let's all hope for the best, and that Cardi B hears Hyolyn's love call and soon enough!