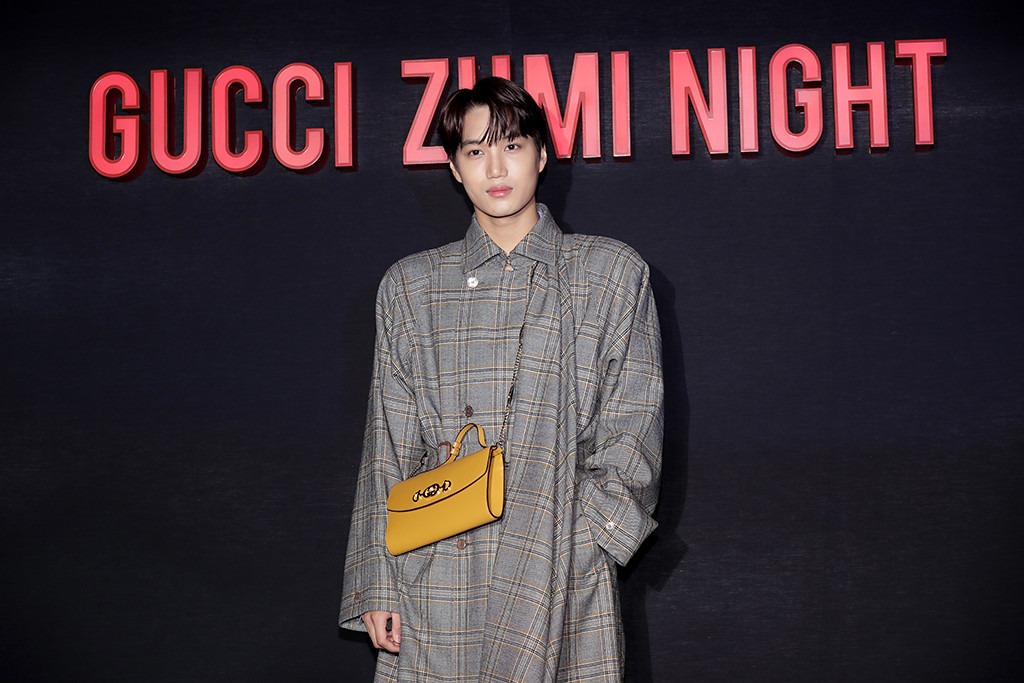 Han Myung-Gu/WireImage
What a surprise Indonesian EXO-Ls had in store for them over the weekend!
EXO's Kai, Suho and Chen were in Indonesia for a fan meet with Korean beauty brand Nature Republic, and they had the time of their lives when the boys had an impromptu performance of 'Love Shot' and 'Tempo' on stage.
Kai reportedly could not stop himself from following along with the dance steps to 'Love Shot' when it started playing, much to the delight of his fans. From his iconic body rolls to the music video's gun sign, Kai could be seen letting loose and enjoying himself at the fan sign.
Not long after, Suho also joined in the fun after taking his cue from Kai. The K-pop star grabbed a microphone from the table and began singing along to 'Love Shot' as well, while Kai continued his spontaneous dance performance.
Another cute moment took place when 'Tempo' came on, and once again, Kai couldn't help but dance along again.
Needless to say, Indonesian EXO-Ls were thoroughly charmed by their antics and "Kim Jongin" soon started trending on Twitter in the country.
Ever the gentleman, Kai ended the fan meet with a sweet message for his Indonesian fans, according to one attendee.
"I'm so thankful for Nature Republic, because with this event, I can meet fans from Indonesia again," he reportedly said. "It's so nice to see you guys again, and I hope you'll get home safely. I love you guys."
EXO released their sixth album and most recent comeback, Don't Mess Up My Tempo, last November, almost a year after their last studio album. The album sold 1,179,997 million copies by 11 November, officially making EXO a quintuple million-selling group. More recently, industry observers have claimed that the SM Entertainment could be preparing for the group's comeback in the second half of this year.