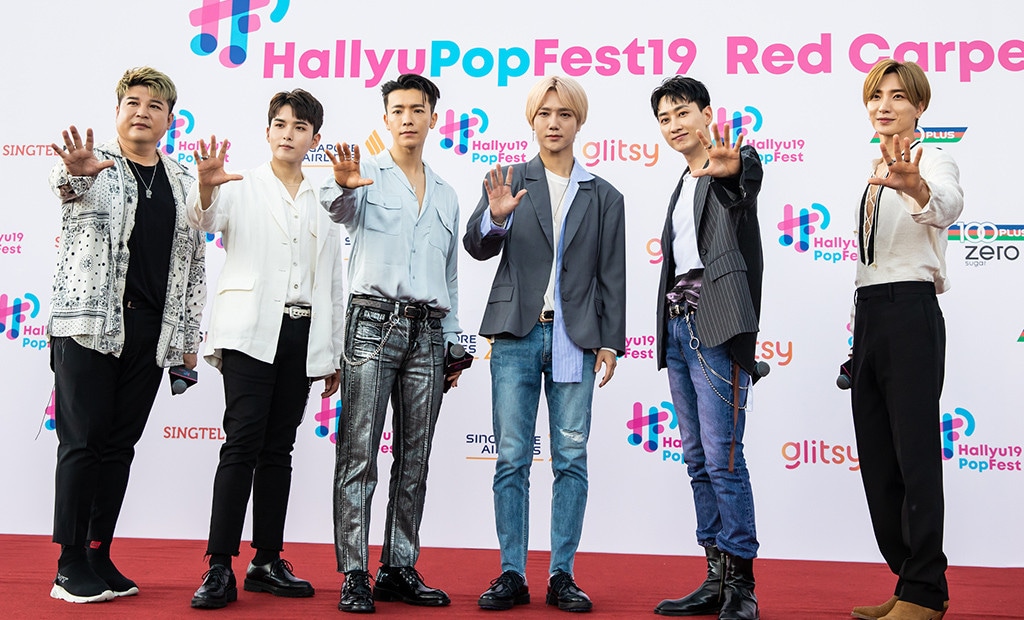 Alvin Ho
E.L.Fs have another reason to go wild! Leeteuk, the leader of iconic K-pop boy group, Super Junior, teased a comeback album during the latter half of 2019 while he was chatting with the audience this weekend at the recently concluded HallyuPopFest 2019.
"As you know, Kyuhyun has recently returned from the army," Leeteuk said. "So you might be seeing all of us together for a comeback this year."
He revealed that they were working on a comeback album now that their vocalist maknae, Kyuhyun is officially discharged from mandatory military service. The Singapore Indoor Stadium was filled with excited cheers at this news.
Fans were ecstatic to see the Super Junior members together, albeit missing Kyuhyun, Heechul, Siwon and Sungmin. Nevertheless, with members going in and out of military service and them being busy with their own individual activities, E.L.Fs went wild seeing most of the group on stage after so many years.
Over the weekend, some of the biggest names in K-pop such as MONSTA X, WINNER and Super Junior flew to Singapore to be a part of the HallyuPopFest 2019, a two-day concert experience that features multiple Korean artists doing showcases, fan-meets and performances.
One of the biggest acts to perform was none other than Super Junior: Leeteuk, Eunhyuk, Shindong, Ryeowook, Yesung and Donghae gave audiences a show to remember, instantly turning the concert stage into their own Super Show.
With an impressive repertoire of hits to choose from, Super Junior rocked the stage with a mix of dance songs like 'Sorry, Sorry' and ballads like 'One More Chance'.
Super Junior's last studio album, Play was released in November 2017, celebrating their 12th anniversary. Their single, 'Black Suit', of the aforementioned album was a major hit and Play ranked no. 1 on the iTunes Albums and the iTunes Pop Albums charts in 23 and 26 countries, respectively.
This year, Leeteuk revealed that the group plans to celebrate their 15th anniversary in a similar manner, with a special comeback album for their fans.
Currently, the group is slightly scattered, with Donghae and Eunhyuk promoting their subunit, Super Junior D&E, Siwon starring in the hit-drama My Fellow Citizens and so on. So to have them back together and promoting new music as a group would be epic.
We will be waiting with bated breath for their comeback album to drop.