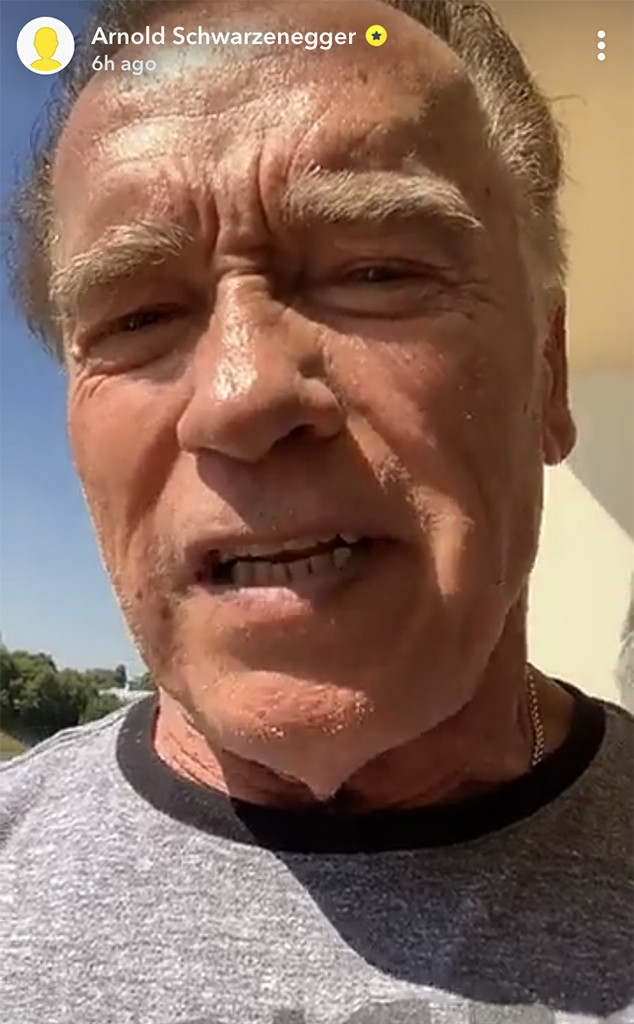 Snapchat / Arnold Schwarzenegger
Arnold Schwarzenegger was attacked by a man he later called an "idiot" while on a trip to South Africa on Saturday, but he didn't even know it until he went online.
A viral video shows the unidentified assailant coming up behind the 71-year-old action film legend, ex-bodybuilding champion and the former Governor of California as he records a video at the Arnold Classic Africa sporting event in Johannesburg. He then jumps and dropkicks him in the back, sending him crashing to the floor.
A security officer then apprehends the person, while the Terminator star recovers quickly. Meanwhile, a man is heard shouting, off-camera, "Help me! I need a Lamborghini!" repeatedly.