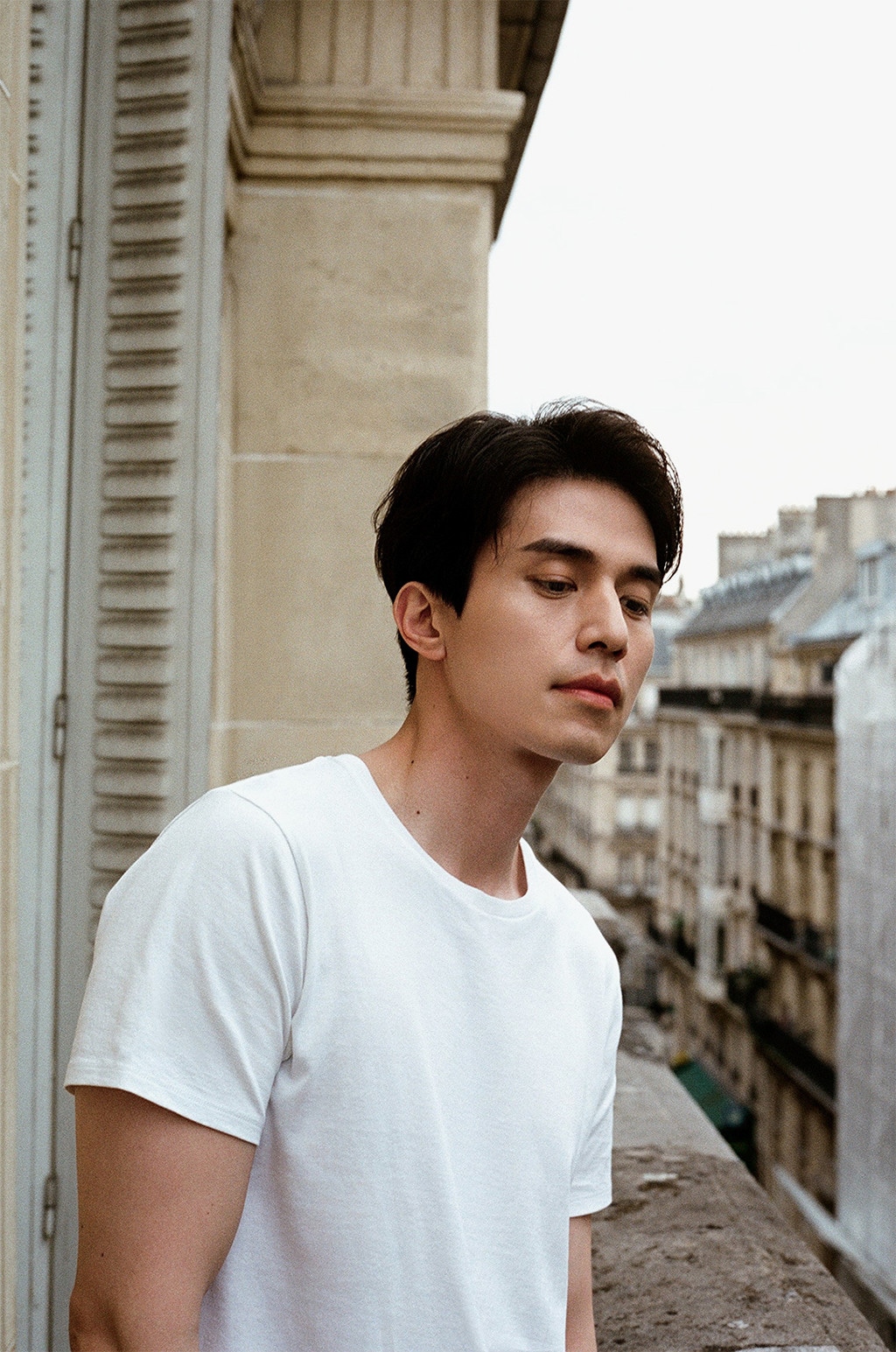 Courtesy of Chanel
If it's good enough for Lee Dong-wook, it's good enough for us!
The dashing South Korean actor is known for his flawless complexion, soulful eyes, and pillowy lips, half of which, we're sure, is genetics, but that got us wondering about his makeup routine.
Actors and actresses in Korea have famously extensive skincare and makeup routines to keep them looking picture perfect, but as the face of Chanel's latest Boy de Chanel line (a makeup line targeted at men), we thought, Could the Touch Your Heart male lead really have such a stripped-back makeup routine? And, if so, how could we replicate it?
You see, the Boy de Chanel makeup line boasts just three products: A tinted foundation, a 2-in-1 eyebrow pencil and brush, and a lip balm.
And with the help of these three products, the brand promises to help men "create a look of even skin, defined brows and smooth lips" that are "easy-to-use".
After extensive research — and a YouTube video tunnel — the products do live up to their much-touted "easy-to-use" ability. The foundation can be applied evenly with the just the tips of your fingers, as we learned, and a little bit does go a long way. What we loved about the foundation was that it was sheer, matte and completely natural-looking — a key factor that the brand considered when it came to creating the makeup line. Plus, it was long-lasting, sweat-proof and contained SPF 25, which made it great for our tropical climate.
The brow pencil took some getting used to — although that was because we were not used to using a brow product — but it was easy enough to follow the instructions from the tutorial videos we found on Chanel's YouTube page. The result was fuller-looking, filled in brows that made an impact — in a very good way. Pro tip: Just follow the natural outline of the brow, and don't press the pencil too hard, for a lighter colour.
The lip balm... heaven. Light and matte, but luscious and hydrating. We loved it. No one could tell a thing.
Our conclusion? The Boy de Chanel makeup line really does live up to its promises for being fuss-free, with the added effect of making one look as good as a Korean star, in just a few easy steps.
The foundation currently comes in eight shades, from N°20 Light to N°120 Deep Plus, while the eyebrow pencil boasts four shades, 202 - Light Brown, 204 - Grey, 206 - Deep Brown, and 208 - Black. The lip balm does not come in a tinted formula.
The Boy de Chanel makeup collection is available at all major beauty counters now.