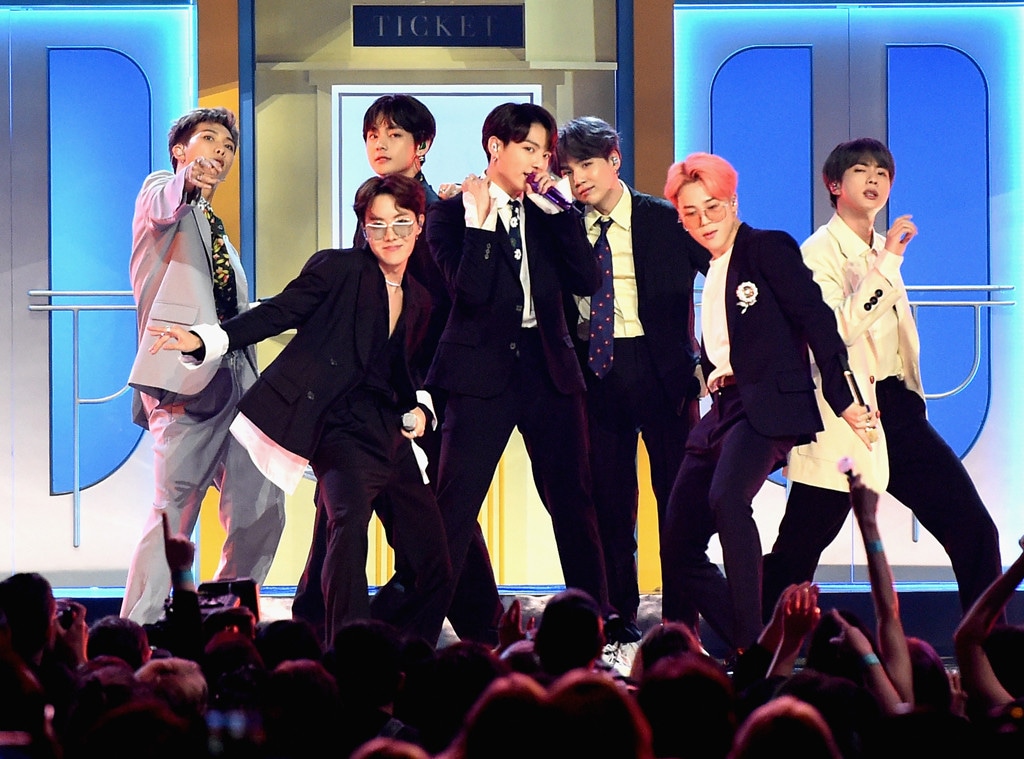 Ethan Miller/Getty Images
UPDATE: On Monday, American singing programme The Voice's official Twitter page had teased a clip featuring the Jonas Brothers and BTS with the tweet, "Tomorrow, two of the world's hottest bands have a special announcement." Because of this, the hashtags #BTSxTheVoice and #BTSonTheVoice were trending on Twitter that day.
Excited fans speculated that the Bangtan Boys might make an appearance or even perform on the hit reality show. The tweet was later followed up by a promotional clip of the Jonas Brothers announcing that they will be performing their latest song "Cool" on The Voice's finale show. 
It was then noticed by ARMYs (BTS' official fandom) that the original tweet has been deleted with no mention of BTS making an appearance on the show. Furthermore, there was no sign of BTS on The Voice's Tuesday show this week. 
In the episode mentioned, Carson Daly, host of The Voice revealed that Taylor Swift and Brandon Urie will be performing on the finale episode on 21 May.
ARMY took to social media to express their frustration regarding the situation. 
As of this writing, The Voice has yet to make an official statement regarding the tweet and BTS being mentioned.
This story is still developing. Stay tuned for more updates.
Original, 14 May: If you still want more from BTS after their terrific Saturday Night Live performance, we've got the perfect mid-week perk-me-up for you!
NBC's The Voice, the popular singing reality TV show, made a video announcement on Twitter today teasing that "two of the world's hottest bands" would make a "special announcement" on the show — one of them being The Jonas Brothers, and the other being the K-pop superstar band, BTS.
Suga, Jin, Jungkook, RM, J-Hope, Jimin and V appear in the 15-second teaser, smiling and waving at the camera.
Last week, the boy band shared a photo of themselves on the parking lot of a studio with The Voice judge, John Legend, leading fans to speculate if an upcoming project involving Legend would materialise.
We guess they now have their answer!
Tune in to watch The Voice tomorrow at 9pm EST to find out what the special announcement is about.
*All information presented is accurate at the time of writing.