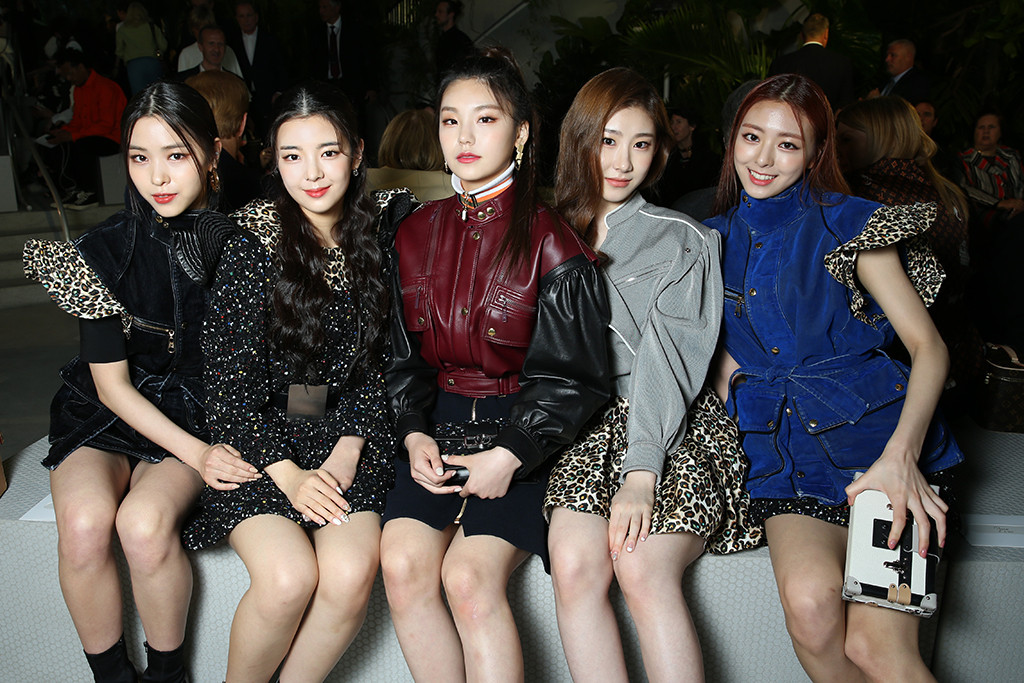 Courtesy of Louis Vuitton
Brrr, feel that chill? It must be because It'z ICY!
Five-member Korean girl group ITZY has shared the first concept photos for their upcoming July comeback and it's cool as ice. Yeji, Ryujin, Lia, Chaeryeong and Yuna are glittering pop goddesses in all their holographic glory, with a dash of the brash, bold styling we've come to expect from them in the teaser images.
This ties in with the new name for their soon-to-be-launched album, It'z ICY. According to reports, the girls will make their comeback on 29 July, dropping their music video on the same day at midnight KST. The album will be released at 6pm KST on that day as well. 
And the countdown to 29 July begins!
Original post, 13/7: Rounding out all the comebacks we've been covering today (check out Chung Ha's announcement and ATEEZ's teaser) is the news that up-and-coming K-pop girl group ITZY will be making their first comeback this July.
Since their debut with the catchy hit "Dalla Dalla" earlier this year in February, Yeji, Ryujin, Lia, Chaeryeong and Yuna have quickly risen in the public eye — firstly by becoming the fastest K-pop group with a debut music video to reach 100 million views; and being invited to various high profile fashion events such as Louis Vuitton's Cruise 2020 show in New York.
The girl group's parent company, JYP Entertainment, has confirmed that the girls will be making a comeback.
"It is true that they are preparing a new album, but the timing has not been decided. It will be announced once it is confirmed," a company spokesperson said.
News reports speculate that the girl group would be most likely to make their comeback in the important summer months — June or July — that would keep the girl group at the top of the public's mind.
Keep your eyes, and ears, peeled for more news coming from ITZY right here.