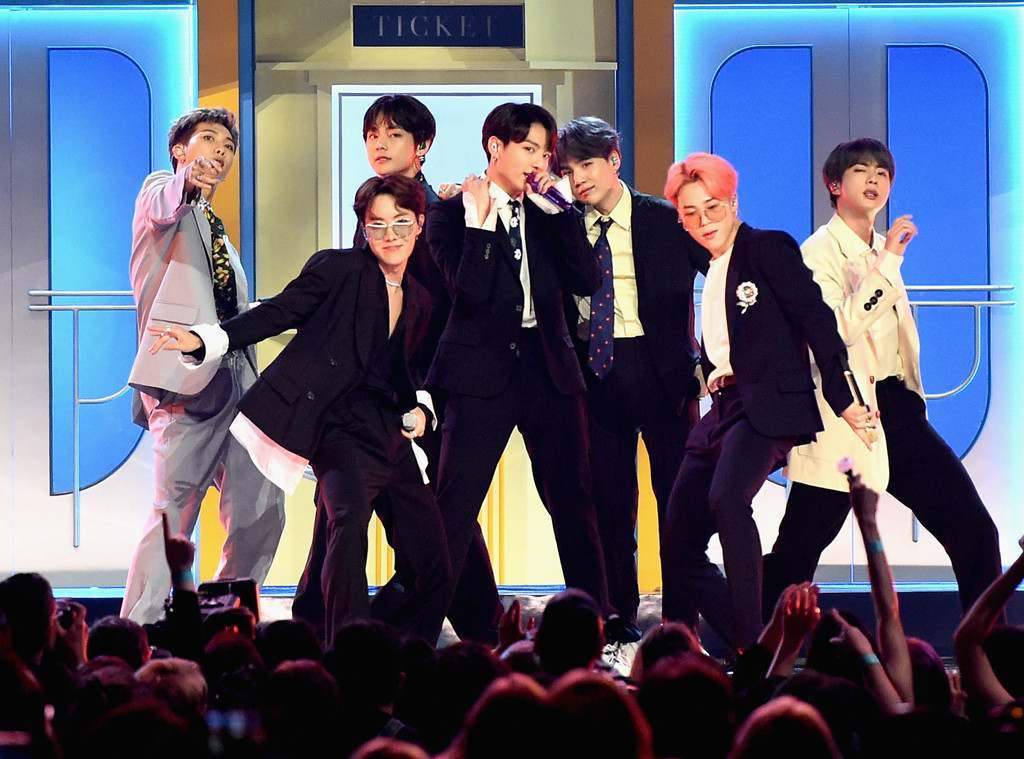 Ethan Miller/Getty Images
BTS and Khalid fans, your wish is coming true!
The K-pop boyband has confirmed that they are collaborating with the American singer-songwriter on an upcoming project and that it would be coming really soon.
Speaking with 102.7 KIIS-FM in Los Angeles, the boys revealed the news when asked about collaborations by radio host JoJo Wright.
"I have to mention Khalid, our friend," RM said on air. "It is really happening. So please stay tuned to our Khalid collaboration."
Recently, the "Free Spirit" singer also met RM, Jin, Suga, J-Hope, Jimin, V and Jungkook backstage at their sold out Rose Bowl concert in Los Angeles, where they snapped a photo to commemorate the occasion.
Khalid is just the latest American musician to be pulled into the BTS universe — previously, music heavyweights such as Nicki Minaj, Ed Sheeran and Halsey have all worked with the K-pop phenomenon to produce music.
We're so excited to see what comes from this collaboration!