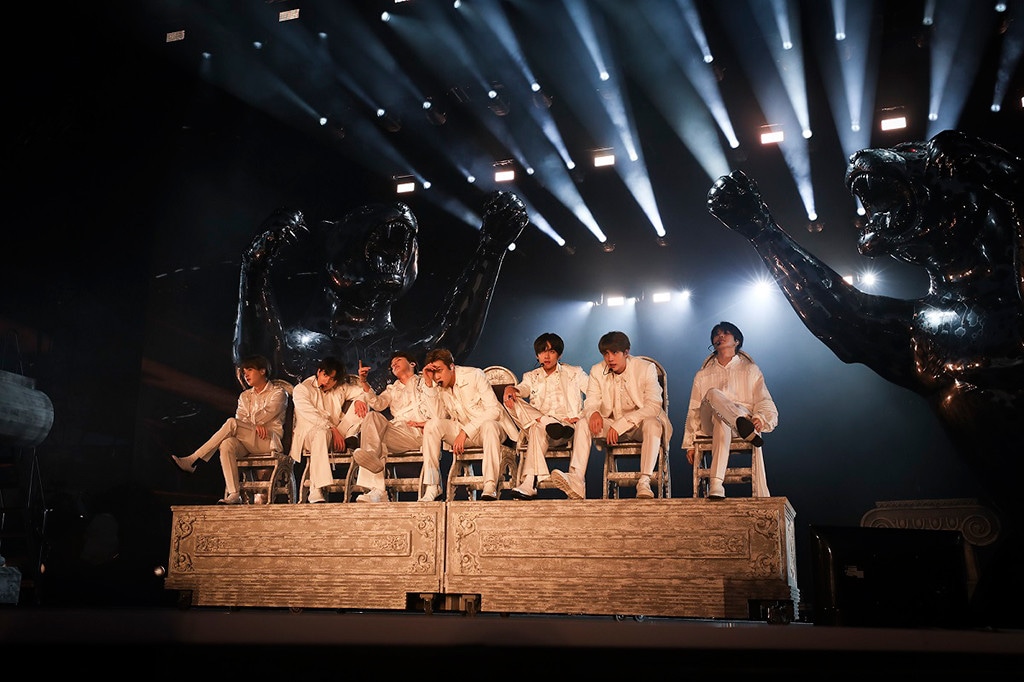 Big Hit Entertainment
BTS has been smashing records and their career so far has been filled with historic moments in the world of K-pop. The group recently performed to a sold out Rose Bowl Stadium in Pasadena, California. 
This was the first leg of their "Love Yourself: Speak Yourself" world tour and their first stop, the Rose Bowl Stadium, is no ordinary location. It is one of the biggest stadiums in the world, built in the 1920s and can seat up to 90,000 people. 
BTS did not just sell-out the stadium, the Bangtan Boys sold out two nights! That's over 100,000 screaming ARMYs over the course of two epic nights. 
This historic moment was not lost in Jimin who got emotional during their performance. 
On the second night, Jimin cried at the end of the show as he could not control the waves of emotion hitting him. Overwhelmed by the importance of that moment, Jimin teared up and yelled, "I love you" to the ARMYs that filled up the stadium. 
Jongkook went over to comfort him by saying, "Don't cry, Jimin." Despite Jimin doing his best to compose himself, he could not hold back his tears, which touched the hearts of many fans. 
BTS is the first K-pop band to ever perform at the iconic Rose Bowl Stadium. This was the location where World Cup matches were held and where Michael Jackson performed his memorable Super Bowl halftime performance. Stars such as Beyonce, Jay Z and Taylor Swift are just some of the big names that have performed on that same stage. 
Congratulations to BTS for an epic start to their world tour!