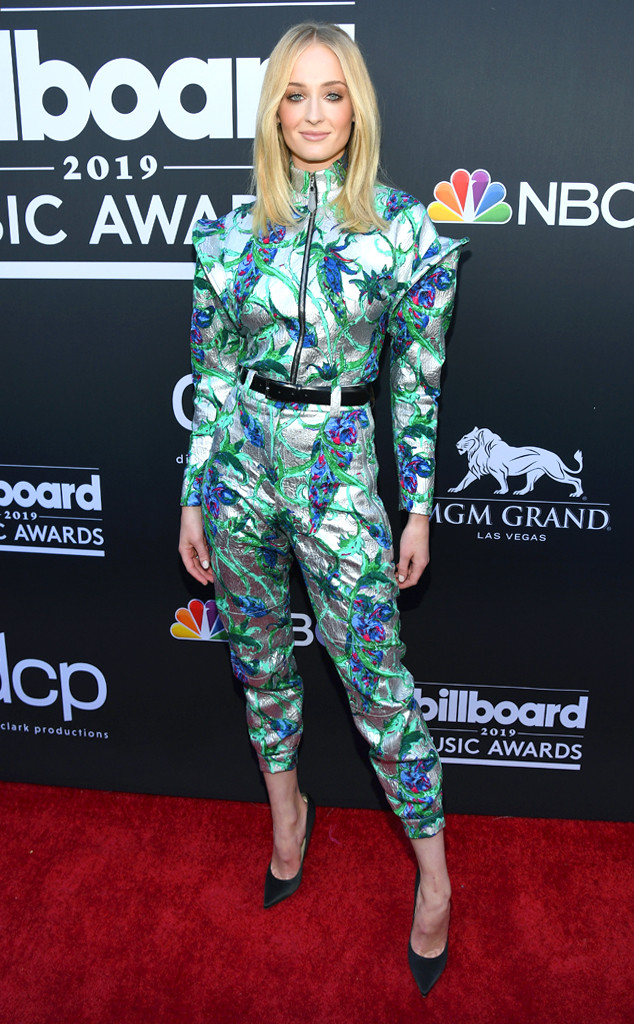 Kevin Mazur/Getty Images for dcp
Onscreen, as Game of Thrones' badass Sansa Stark, Sophie Turner seems invincible. After all, she's battled mystical White Walkers, bratty King Joffrey and the sadistic Ramsay Bolton. But, behind the scenes of the HBO drama, the actress has been fighting demons of her own.
"I have experienced mental illness firsthand and I've seen what it came do to the people around [the sufferers] as well," the star confessed to Marie Claire Australia for their June cover story. "My metabolism suddenly decided to fall to the depths of the ocean and I started to get spotty and gain weight and all of this was happening to me on camera."