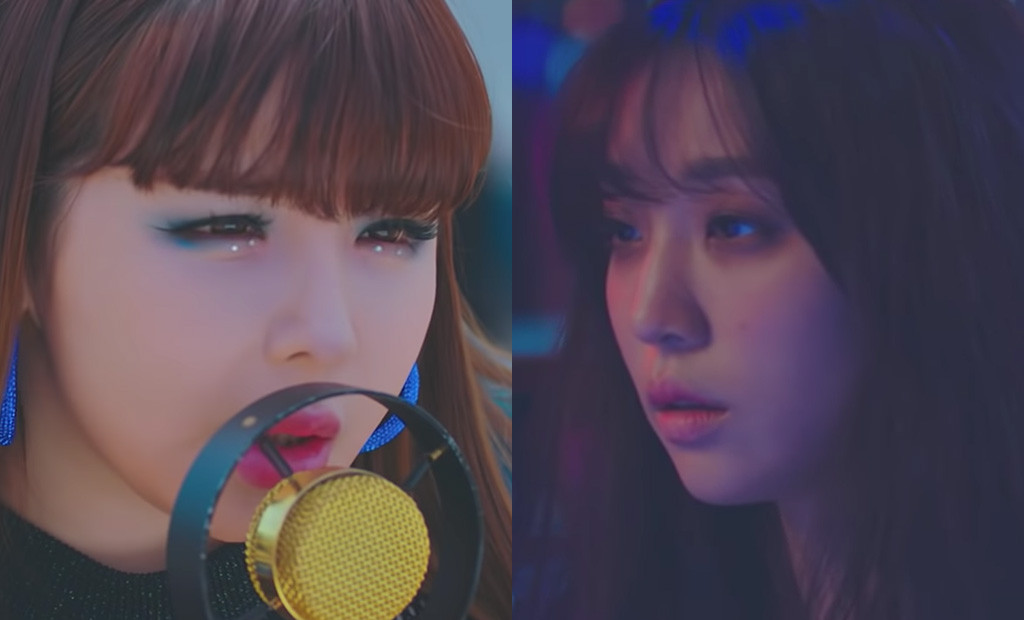 Youtube
Park Bom's successful comeback after five long years of silence is gaining momentum and it's not about to stop any time soon. The former main vocal of popular K-pop girl group 2NE1 marked her comeback with her first single that she released in March of 2019. 
Now, the 35-year-old singer is back with a second single, "4:44". This time, it is the title track of her repackaged album, Blue Rose. The song features Park's signature soulful vocals over mid-tempo instrumentals and heartbreaking lyrics. 
Park released the official music video yesterday and fans are captivated by the stunning visuals as well as her star feature, Wheein from MAMAMOO. The 24-year-old singer is the main vocal of the group and displayed her smooth vocals in the song together with Park. 
Watch the full music video below: 
Prior to the release of "4:44", both Park and Wheein teased the new repackaged album cover together with heartfelt captions that show their support for one another. Wheein took to Instagram to send support to Park, whom she had been a huge fan of since Park's 2NE1 days. 
Her caption read, "I featured in a song by Park Bom, who was both my first and last idol when I was young. I don't know how to describe this feeling in words.
I'm also very emotional over the fact that I've become a singer like this and therefore am able to sing in the same spot as Park Bom after having dreamed of becoming 'Singer Wheein' while watching her. However, the fact that my voice is included on a song by someone who was 'My Singer' gives me such a strange and happy feeling that I really can't even express it.
Park Bom's new song "4:44" is without a doubt such a great song, and it's out now! Please listen a lot and give it lots of love! Thank you!!"
This is huge for Park who struggled to make an industry comeback after her previous drug scandal and 2NE1's disbandment. To know that her hoobaes (juniors) are still rooting for her and looking up to her as a role model must be very touching for Park. 
She replied Wheein's heartfelt message with her own, saying, "Wheein, thank you so much… I've always wondered if I'm the kind of person who could become someone's role model, and I've just followed my own role models, but when I saw Wheein's post I felt so strange that I didn't know what to do.
It's an honour to be that kind of person to Wheein and I wanted to be closer with you. So it was so great to be able to work together with you, and I think your voice really suited mine well. Let's be together in the future through good music. 
Everyone, please love Wheein and MAMAMOO a lot. Thank you!"