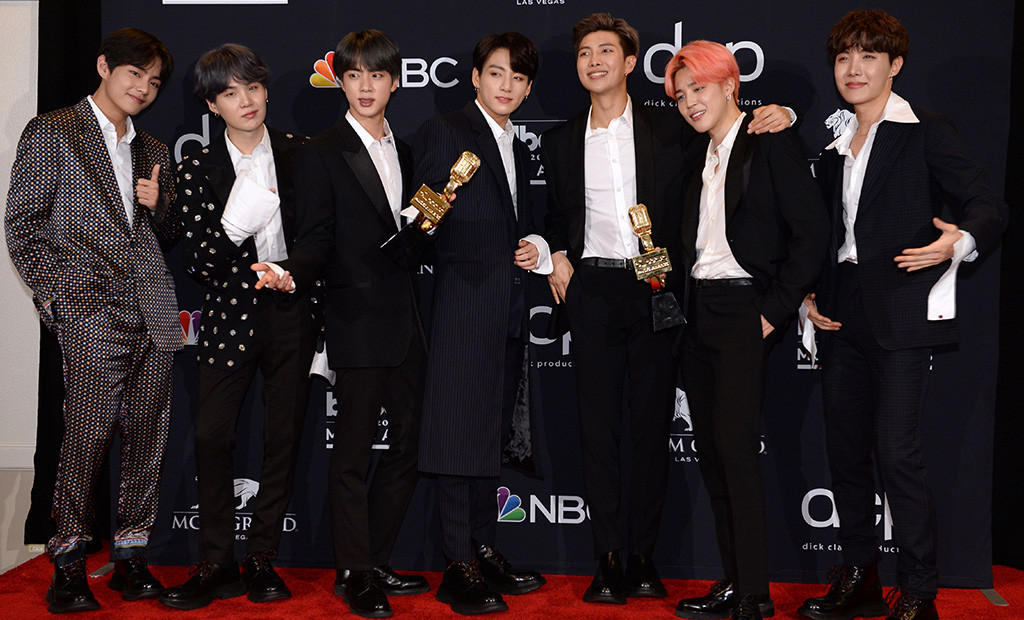 BRIDGET BENNETT/AFP/Getty Images
Who knows how to make a fashion statement better than the BTS boys?
They've rocked out in the most fashion forward, gender-bending fashion out there for their slick red carpet looks, music videos and world tour wardrobes, and that's made them fashion icons the world over.
With a fresh world tour — LOVE YOURSELF: SPEAK YOURSELF — on the way, the boys are naturally looking to make a statement with their on-stage outfits, and they've turned to Kim Jones at the House of Dior to create their attention-grabbing tour outfits.
"I love BTS because they are really great guys and also super into fashion. Everyone I know is kind of crazy about them!" said Kim Jones, the Artistic Director of Dior Menswear, in a press statement.
Featuring seven stage costumes created especially for the band, the outfits take its inspiration from utilitarian sportswear and military undertones, all with a futuristic twist, as seen in his men's Pre-Fall 2019 collection. Think: Harnesses that do double duty, stylishly practical outerwear, floral prints, cargo pants and some seriously sick combat boots.
The South Korean K-pop boy band will showcase these looks for the first time on 4 May in Los Angeles, before heading to London, Paris, São Paolo and Osaka, so keep on the look out.
We can't wait to see the full stage looks already!