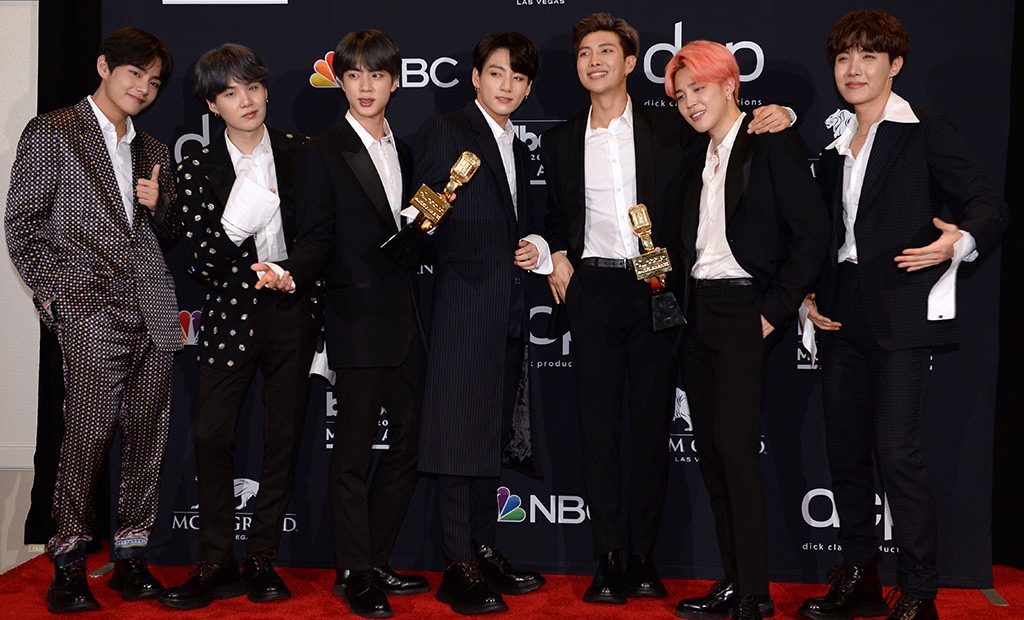 BRIDGET BENNETT/AFP/Getty Images
With the Billboard Music Awards being held today, all eyes are on the A-listers attending the event and of course, BTS. The Bangtan Boys were nominated for more than one category this year and just as we expected, they brought home the gold. 
BTS won two big awards tonight, Top Duo/Group and Top Social Artist. For the former category, this would be BTS' first time being nominated. They were up against huge stars such as Maroon 5, Imagine Dragons and Panic! At The Disco. 
Despite that, BTS easily won the group category, solidifying the Korean Wave that is hitting the Western shores hard. The boys, who looks dapper as ever, went onstage and graciously received their first ever Group Category award at the BBMAs. 
RM helmed the acceptance speech, thanking their ARMY who has been supporting them tirelessly throughout the years. 
"Thank you ARMY! Still can't believe that we're here on this stage with so many great artists. You know, this is only possible because of the little things we share, the BTS and ARMY power.
We're still the same boys from 6 years ago, we still have the same dreams, lets keep dreaming the best dreams together. Thank you," RM said. 
Watch the acceptance speech below: 
On top of that, BTS won the Top Social Artist award for the third year in a row. This year, BTS faced some tough competition with fellow K-pop idols groups also nominated in the same category. Nevertheless, BTS came out tops, beating out EXO, GOT7, Louis Tomlinson and even Ariana Grande. 
"This means so much for us, we'll do our best today," RM said upon receiving the award, referring to their performance later. BTS was the first Korean group to win the award back in 2017 and they won every year since then.