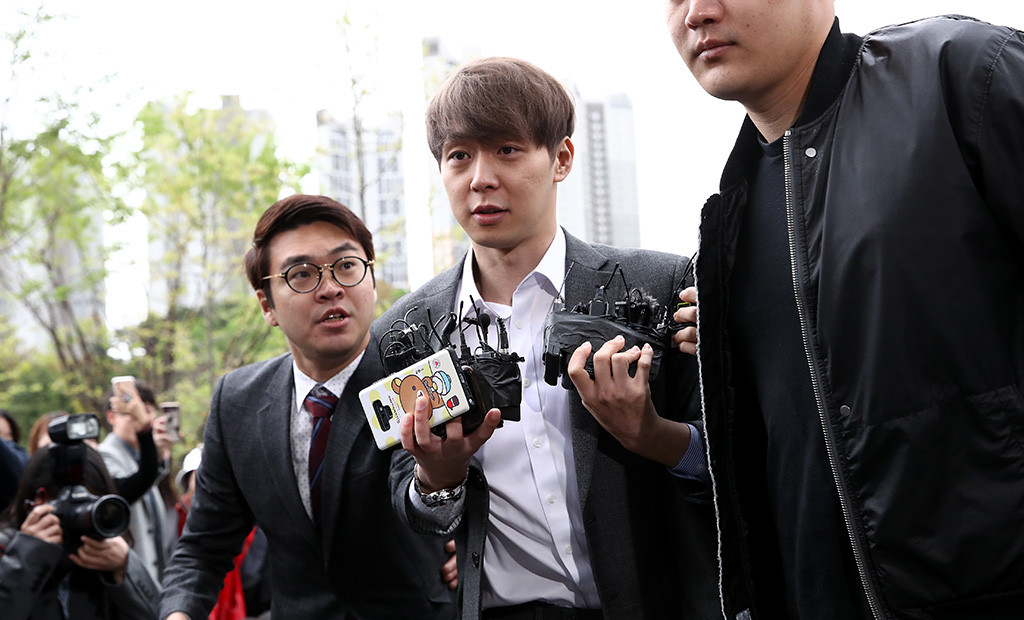 Chung Sung-Jun/Getty Images
UPDATE: After being arrested by the police, it has been revealed that Park Yoochun has reportedly admitted to purchasing and using the illegal drug, Philopon. 
The Narcotics Unit of the Gyeonggi Nambu Provincial Police Agency reported that Park has confessed to most of the drug charges that he was accused of, including two additional instances where he had administered Philopon by himself, without Hwang Hana. 
The previous charges consisted of purchasing 1.5 grams of Philopon with Hwang three times over February to March of 2019 and injecting the drug fives times during the course of the two months. 
Upon pleading guilty to the drug charges, Park's lawyer, Kwon Chang-Beom made the following statement, "This is lawyer Kwon Chang Beom from Corporated Law Firm In and the legal representative of Park Yoochun. I announce that I am terminating all work related to Park Yoochun starting today. As reported yesterday, Park Yoochun has admitted to his actions and is faithfully participating in the questioning."
Meanwhile, the police are in the midst of tying up the loose ends of the case before closing it and handing the case over to the prosecution. Park's sentence will be decided then. 
Original, 29 April: Former member of K-pop trio, JYJ, Park Yoochun has reportedly been arrested for drug charges, specifically the purchasing and use of Philopon, a Japanese brand of methamphetamine. 
The 32-year-old singer and actor who was also known as Micky Yoochun during his days at TVXQ has been under police investigation ever since his ex-fiance, Hwang Hana testified that she and him did drugs together. 
Hwang is currently arrested for drug related charges as well as has pleaded guilty to the charges against her. 
Over the weekend, the Suwon District Court issued an arrest warrant for the once-top star of K-pop, who is now reportedly in police custody. 
The reason for his arrest is mainly to deter Park from destroying potential evidence as well as to prevent him from fleeing the country to escape the charges against him. While under police custody, he will be interrogated for up to 10 days before being handed over to the prosecution for a legal battle to commence in court. 
Chung Sung-Jun/Getty Images
The police reportedly found evidence such as CCTV footage of Park picking up the drugs, transferring money to the seller and there was also photographic evidence of needle marks and bruises found on Park. These marks and bruises are consistently with Philopon users as it has to be injected into the bloodstream. 
Furthermore, Park tested positive for methamphetamine in his last drug test where the police had allegedly found his leg hair sample when searching through his home for evidence. Park and his legal team has persistently denied Park has used any form of drugs and never swayed despite the mounting evidence against him. 
Park was escorted out of the police station after interrogations with his hands bound with rope and his wrists handcuffed. He will be under police custody until the investigations are complete and the case is handed off to the court of justice. 
Stay tuned for more updates on this case.