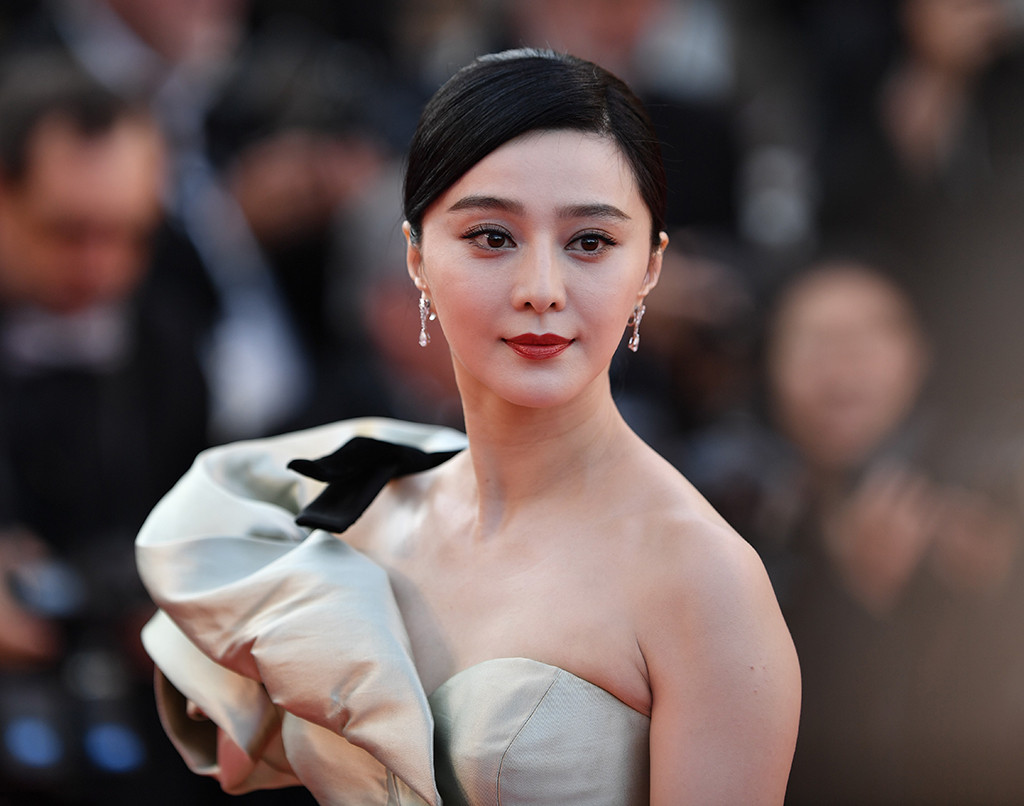 Mustafa Yalcin/Anadolu Agency/Getty Images
Chinese actress Fan Bingbing has made her first red appearance after almost a year flying below the radar.
The X-Men: Days of Future Past star showed up on the red carpet of Chinese streaming giant iQiyi's Ninth Anniversary Gala in Beijing, and proved her sartorial style is still on point. Clad in a two-toned, pink and black jacket with a lacy top and strict, tailored pants — all by British fashion label Alexander McQueen — the queen of Chinese drama definitely made her presence felt at the event.
Known for her stellar acting, stunning features and porcelain white skin, Fan has dominated the entertainment scene in China in the past few years, before making the big leap to Hollywood, where she starred in various movies such as Iron Man 3, the X-Men franchise and Bruce Willis' Airstrike.
However, the actress was caught in a tax evasion scandal that rocked China last year. In May 2018, the actress was found guilty of tax evasion when it was revealed that she was complicit in making use of a dual contract system, also known as "yin and yang" contracts, that allowed her to vastly under-report her earnings from her work. She then disappeared from the public eye in July, with many of her contracts and filming work being put on hold.
She later reemerged online in October of that year to acknowledge and apologise for her actions on Weibo.
"Today I'm facing enormous fears and worries over the mistakes I made… I have failed the country, society's support and trust, and the love of my devoted fans… I beg for everyone's forgiveness," the actress wrote. "Without the favourable policies of the Communist Party and state, without the love of the people, there would have been no Fan Bingbing."
Fans have been divided over her return to the public eye, with some calling for her complete dismissal, while others have been supportive of her in making her comeback.
In the meantime, the actress' latest film, The Perfect Blue, a thriller where she plays a potential murderess, is reportedly set to premiere in the next few months.
Here's looking forward to more red carpet appearances by the actress!