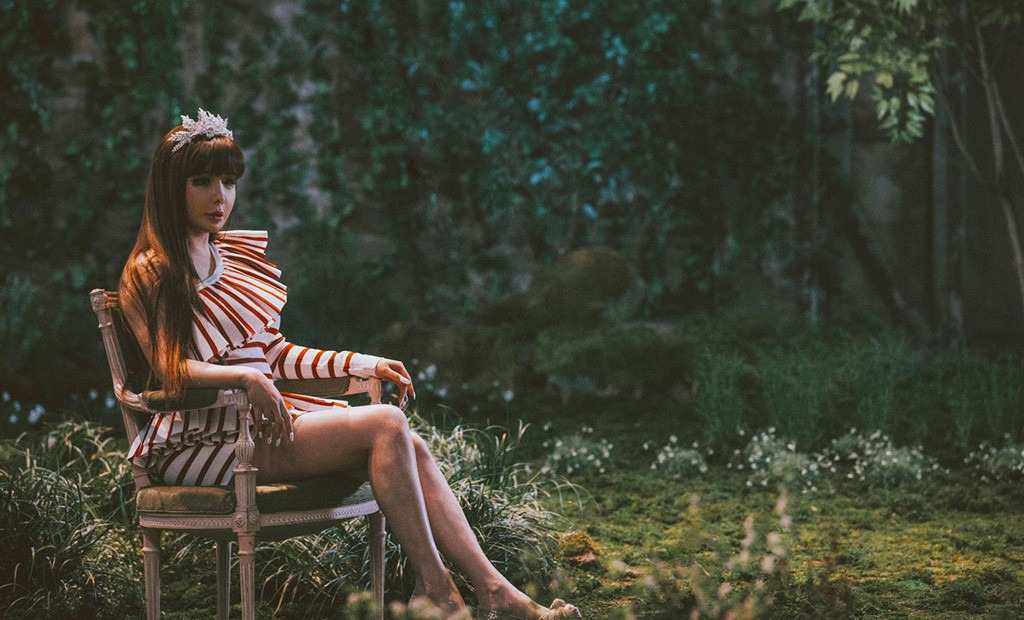 Youtube
One of the leaders who helmed the second generation of K-pop idols, 35-year-old Park Bom is far from done when it comes to music and her career. In fact, it is only the beginning for this former 2NE1 member as she re-enters the spotlight this year. 
Once the main vocal for one of the biggest K-pop girl groups, 2NE1, in the 2000s, Park has kept an extremely low profile since 2014 and the disbandment of the group in 2016. Her comeback is made more meaningful as the singer is rising from the ashes of her 2014 drug scandal like a phoenix. 
Park was caught bringing in Adderall into Korea after having it prescribed to her in the US, where she spent a good portion of her teen years. The drug was prescribed to treat her ADHD. However, the drug is illegal in South Korea, creating a major controversy that many thought it was impossible for her to recover from. 
Fortunately, Park proved the K-pop world wrong with her recent comeback this year. Her new song, "Spring", landed on the top spot of real-time local music charts and the number three spot on digital music charts upon its release. 
The veteran K-pop star sat down with Forbes for an intimate interview, revealing her thoughts on the current state of K-pop, her comeback and life after 2NE1. 
Park started the interview sharing how happy she was about making new music again. When asked about the meaning behind her song "Spring", the singer reflects on how apt the single was in representing her comeback after eight long years. "Spring is always about new starts and new beginnings, and I thought it was important to highlight this," Park explained. 
Regarding her former group member, Sandara Park, who featured on the track with her, Park talked about how helpful her former group mate was in the creative process. "It was feeling like 2NE1's working together. I didn't feel that anything was wrong, or anything was different. It felt like 2NE1 was working together again. I'm really thankful for her help with that," the singer mused. 
As the interview went deeper into her personal struggles during the hiatus, Park was asked how she kept herself inspired during this time. "I watched a lot of [Korean television] dramas and movies. I didn't try to listen to a lot of music," she confessed, "[I was inspired] by the charming guys. [Laughs] I've become happier. I've focused on that. I've been recommended a lot of new songs from America. I really like "i hate u, i luv u" by Gnash featuring Olivia O'Brien. I think I mostly just rested, and tried to feel that I wanted to come back."
The singer reflected on the landscape of K-pop in the current era and how it has changed from her debut days, over a decade ago. "It was still structured regarding training, but not quite as professionally coordinated and organised as it is now... The preparations were really different. Faster, more professional. Generally, people nowadays, they're taking dramas, acting. They're pursuing a lot of different career paths. They focus on multiple things."
When asked about her feelings on her comeback, the singer shared about how she was worried about the reception and her hopes that it would overall be well-received. Park stated that her connection with her fans has strengthened during her comeback, "I never felt as close with them before. I cried when I saw them, because of what I went through."
Regarding future collaborations, Park cited Ariana Grande as the one artist she would love to collaborate with the most. 
Park ended the interview reflecting on how she would like to evolve as an artist in future. "I still want to sing my hardest and communicate with a lot of people in the future," Park admits. "I'm working on my new album. I'm hoping to release about three more albums this year. I'm happy."
For the full interview, click here.