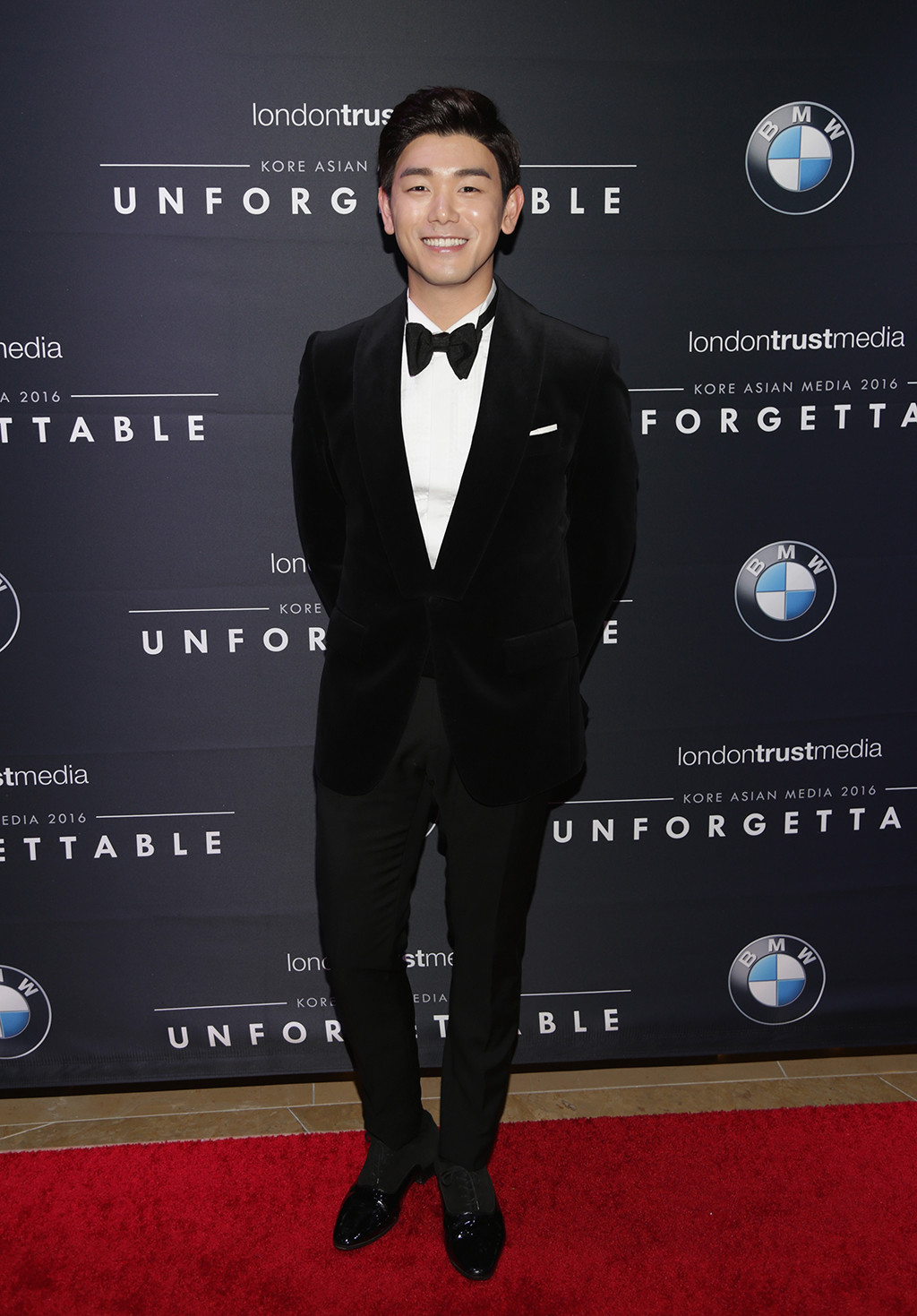 Jerritt Clark/WireImage
Love K-pop? Love podcasts? Love Eric Nam?
Well, the 30-year-old singer-songwriter has launched his very own podcast show — K-Pop Daebak w/ Eric Nam — to talk about all things K-pop, from artists to new releases. The show description calls itself one that "spotlights K-pop's best new music of the week with commentary from K-pop artist & host, Eric Nam" and it definitely doesn't disappoint. With three episodes already up, the singer talks about a wide variety of artists and groups, including Momoland, BTS, Blackpink, Taeyeon, Stray Kids and more. This is one of the first few podcasts launched and hosted by a K-pop idol themselves.
Of his decision to launch his own podcast channel, the suave singer explained on his inaugural show, "I've been in this industry for, what, seven, eight years and I think I've seen a lot, and we've been through a lot as an artist, and also with my fans. And so, in many ways, I have a very different perspective of K-pop, a little bit more of the inside scoop, access to a lot of your favourite artists, and potential future co-hosts."
As for the podcast's no-frills, pared back approach, he added, "What I think this show can become is a place for fans and artists to interact and connect on a more, just simply, speaking audio level. There's a lot of video, there's a lot of complicated stuff in the world. We want to go back to simple, simple, simpleness. And so, we have this podcast."
Each of the podcasts are currently hovering around the 30 minute mark, and Nam's conversational style and witty insider viewpoint is instantly addictive.  
For example, in his first podcast, Nam discussed Momoland's "I'm So Hot", which he described as their third hit so far, but he also revealed what it was like working together with the girl group's JooE, whom he describes as "very, very very incredibly nice and talented", with a "bright personality" and... "aegyo"! The two previously worked together on the reality TV show, Grandma's Restaurant in Samcheong-dong, where they got to know each other and he even teased that he should bring JooE on the show as a guest.
Another juicy nugget of information Nam revealed? An upcoming collaboration with a member of BTS!
"I don't know if I'm allowed to say this," the K-pop crooner began conspiratorially in the second episode of his podcast. Continuing, he said, "But I have a song with somebody in that group, and we've been working on it, and we haven't finished it... at one point, hopefully it will see the light of day, but's we've been kind of, taking our time with it, and trying to make it work as naturally as we possibly can."
And there you have it: One more K-pop collaboration to look forward to in the future!
Can you tell we already can't wait for the next episode to be out?