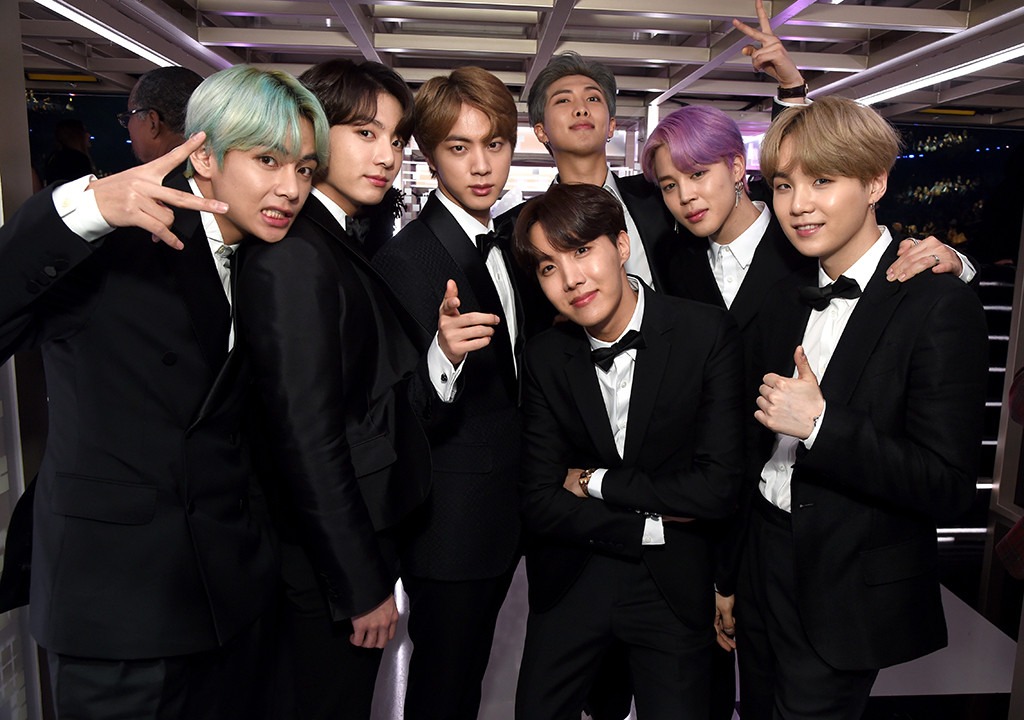 Michael Kovac/Getty Images for The Recording Academy
Update, 18/4: Looks like we need not have worried after all!
BTS has made it to TIME's 100 Most Influential People of 2019 for the second consecutive year. While they may not have gotten another TIME cover, it's a major recognition for their contributions to the worlds of music, entertainment and celebrity.
American singer Halsey, who features in the boys' new music video "Boy With Luv", wrote the following of them for the magazine:
"With positive messages of self-confidence, intricacies of philosophy hidden in their sparkly songs, true synergy and brotherhood in every step of their elaborate choreography, and countless charitable and anthropological endeavours, BTS have put their 14 best feet forward as role models to millions of adoring fans and anyone else who finds themselves drawn to BTS's undeniable allure."
Read the full write-up here.
Congratulations to BTS!
Original post, 17/4: Will ARMYs be blessed with another BTS cover by TIME magazine this year?
This just in: The seven-member K-pop phenomenon that has swept the world off its feet has come in top for the 2019 TIME 100 Reader Poll. With over 19 million fans on Twitter alone, the boy band garnered a whopping 6% of all the votes in the poll — a sure sign of the social power of the boy band. In comparison, other public figures such as Michelle Obama, Lady Gaga, Meghan Markle and Serena Williams only received around 2-3% of the votes. 
However, the magazine was quick to clarify that the poll just a way for the general public to give its input, and that the selection of the TIME 100 would ultimately lie with their editors.
Even so, keep your fingers crossed for RM, Jin, Suga, J-Hope, Jimin, V and Jungkook to snag a spot on the prestigious list of change-makers in the world once again!
Just last week, BTS had one of their most explosive weekends ever. First dropping their new album Map of the Soul: Persona, and their highly anticipated music video, "Boy With Luv", in collaboration with American artist Halsey on Friday, then performing live on Saturday Night Live the following day, the boy band rocketed to the top of Twitter's trending topics and smashed several records along the way.