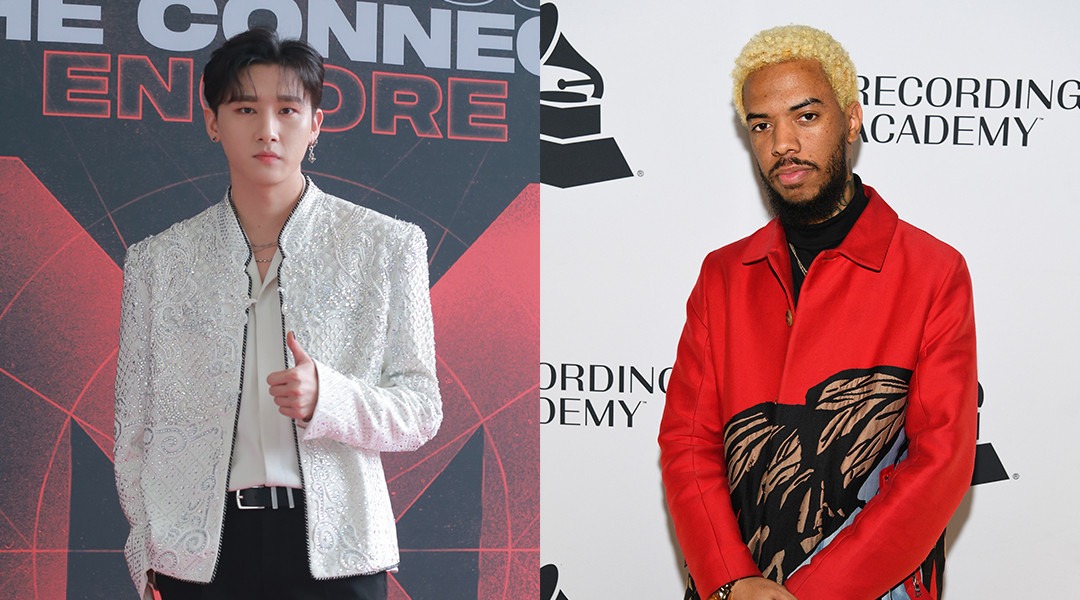 Getty Images
Update: MONSTA X's rapper, I.M released his mixtape titled 'Horizon' last week and everyone was buzzing about the title track with the same name, featuring American singer-songwriter, ELHAE. 
The song surprised fans as it showed a different side of I.M as it deviates from the usual hard-hitting K-pop beats that they are used to hearing from MONSTA X. 'Horizon' is an alternative R&B track that showcases a groovier side of I.M, who recorded the song in English together with ELHAE. 
The music video was also released starring I.M and a digitally rendered version of ELHAE. The video reflects the moody tone of the song perfectly as I.M roams through Seoul alone at night, bathed in neon lights. Watch the video below for the full effect: 
Original, 16 April: Don't underestimate the power of the Internet! No one knows this better than MONSTA X's I.M, who has a V Live that he did in 2017 to thank for his upcoming collaboration with American artist/producer ELHAE.
Starship Entertainment confirmed on 17 April that the K-pop boy band member's solo mixtape, Horizon, would be a collaboration with ELHAE.
Taking to twitter to share the news, ELHAE wrote, "About 2 years ago I came across a k pop group called Monsta X. Soon after i learned one of the members named I.M. was a fan of mine and wanted to work together on something. After all this time I'm happy to say it's coming. 4.19.19 you'll hear "Horizon"."
Previously, the two connected after ELHAE came across a V Live that I.M. did in 2017, expressing that he wished to work with the American artist.
Horizon will be released on 19 April at midnight KST.