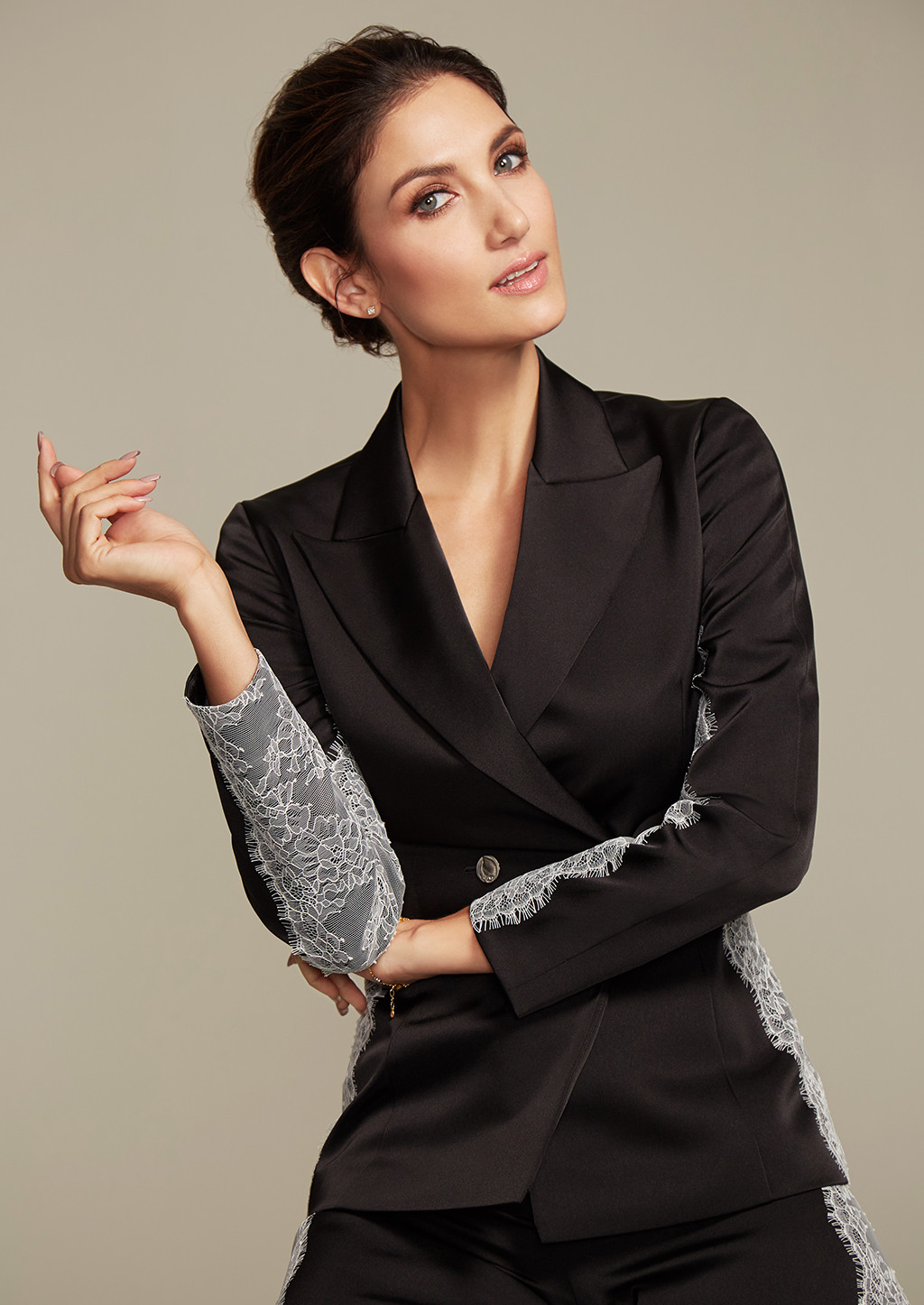 Courtesy of NomadX
Elegant beyond compare, and with eyes the colour of sky, everything Cindy Bishop does is poetry in motion. Many know the breath-taking Thai supermodel as the enigmatic host of Asia's Next Top Model, but there is so much more than meets the eye with this survivor of sexual harassment.
Lending her fame and influence to a cause that is close to Bishop's heart, the Thai beauty founded the #DontTellMeHowToDress initiative that took her native Thailand by storm. A reckoning that holds a mirror up against victim blaming for gender based violence, the movement also brings social power to victims of sexual assault.
And finally crossing over to our shores, we find out from the passionate supermodel herself why the act of speaking up is so important to Bishop, and remember why we fell in love with her the first place.
How do you feel about the #DontTellMeHowToDress movement being compared to #MeToo?
I think it's great! I feel that the more hashtags there are on this issue, the louder the collective voice we as women can project as we come together and stand up for our rights. And in turn, we can properly speak out against sexual harassment, assault and gender-based violence in all forms. It's time that we join the conversation in any way we can. The #MeToo movement is almost like an umbrella movement all over the world but it's important that each country and each region have their own version that speaks to the specific issues locally. And that's what #DontTellMeHowToDress is for Thailand and perhaps in the Southeast Asian region in the future. And I'm really happy that NomadX is supporting us for our Singapore stop. With the country's central location, we hope to be able to reach out to a wider audience in our bid to raise awareness about the cause. 
What is the current state of feminism in Thailand?
I can only say what I've experienced in the last year of devoting a lot of time and energy to this campaign, and meeting so many energised and inspired men and women, already doing amazing work, is that there is hope that Thailand is moving towards a more inclusive and gender equal society. We still have a long road ahead to be sure — as in anything that requires changing attitudes and social norms — but I am hopeful. I've also been wary of labelling "Feminism" as it sometimes carries a negative connotation to some people, and give them the impression that it's about women pitting themselves against men; when that is not the case at all. If anything, we need more male supporters in this campaign.
How are the men in Thailand reacting to this movement that you created?
It depends on who you ask. Of course the older generation of not only men, but women, will have a different mindset ­— one that is still very patriarchal and believe women should be demure, modest and subservient to men. But the younger generation totally get it. They understand the importance of what we are doing. For the most part, there are quite a lot of men who are very supportive of my campaign — my husband being one of them!
Your son Aiden has once appeared on video, precociously waxing lyrical about his stance on consent, do you think good values like that should be taught to the young in school?
Yes, I very much believe that it is extremely important to be teaching these values from a very early age. My husband and I tried to instil the concepts of respect, responsibility, consent, equality and inclusiveness any chance we get. In fact, I'm in the process of writing a series of children's books about these issues; books that can be used as educational tools for parents to start the conversation going with their children at home. 
In all your years of modelling, can you name an instance when you experienced what you are currently facing now?
I'm assuming you mean being harassed or being made to feel uncomfortable about how I was dressed? Yes, many times. But to be honest, not just when I was working as a model, perhaps more so just going about my daily life, as is the case with many women. 
How do you feel about being looked upon as an activist now? Do you feel like you have an even bigger social responsibility to speak up about inequality?
I feel honoured and grateful that my message is being heard and being well received.  I am committed to continue to speak out on this issue because the more I continue on this journey, the more I realise how much more needs to be done. As a mother and as a woman, it has become so important for me to make sure that my son and my daughter will grow up to see a more respectful and equal society. And I am inspired, and emboldened, by so many women who are keen and readily come forward to share their stories and their experiences, and that's what keeps me going.
How do you think this movement will shape future generations of how women perceive themselves?
I hope my campaign can help women feel confident about themselves and be free to express who they are.  I want women to know and understand that their rights as women are the same as their rights as human beings; that they have a right to be safe from violence in all forms. I hope that they are empowered to stand up and speak up for themselves. I also want this campaign to ensure that when women do speak up, their voices are heard, believed and acted upon.
Where do you see the movement in the next five years?
Honestly, it's all been beyond my expectations and continues to keep opening up new opportunities, so I'm just excited to explore what can be done. I would like to see this campaign going regionally in the next five years, with local versions of #DontTellMeHowToDress in each country. In Thailand, I hope to see a more comprehensive education and school outreach programs to ensure that children are being taught proper values in their schools and in their homes.
The #DontTellMeHowToDress exhibition will run until 21 April at NomadX, Level 3, Plaza Singapura.