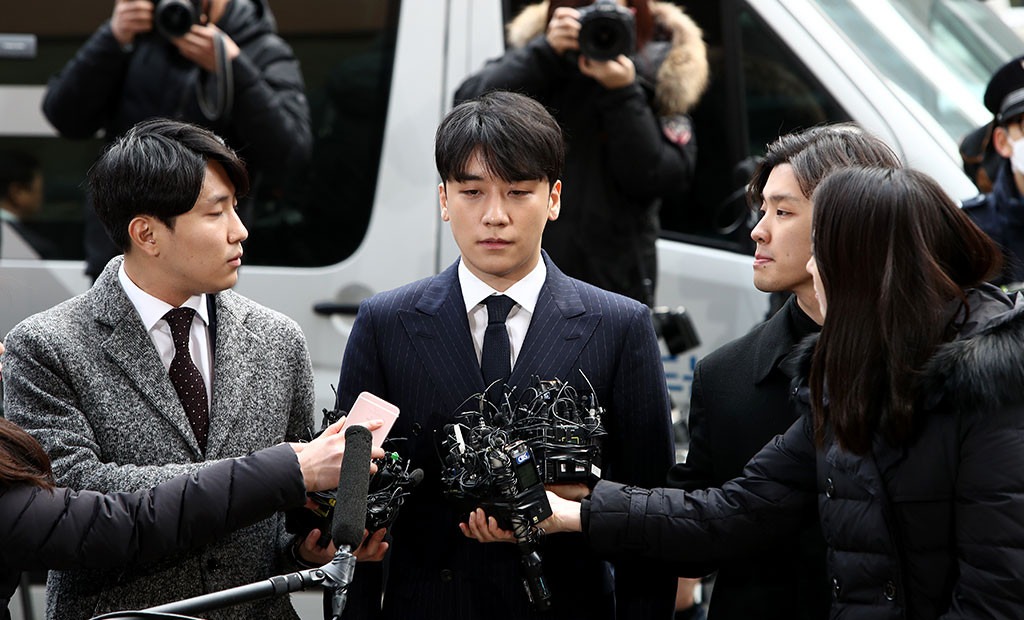 Chung Sung-Jun/Getty Images
Yesterday, on 14 April, the Seoul Metropolitan Police Agency's Provincial Special Detective Division revealed that they have allegedly secured evidence of former Big Bang member, Seungri paying for escorts for his lavish birthday celebration in Palawan, The Philippines.
The party in question occurred in December 2017 and was estimated to cost 600 million won (approximately $527,385) as Seungri paid for all the guests' travel expenses. 
Seungri is under investigation for several criminal charges including the solicitation of prostitutes. With regards to the eight female escorts that were present at his birthday party, Seungri remained firm on his claim that they were just his female friends who he flew over to celebrate with him.
When interrogated by the police, the eight female escorts stated that they engaged in sexual acts with individuals consensually. They were reportedly not instructed to do so. However, as the party involved several foreign investors in Seungri's company, the police's suspicions were raised.
Yesterday, the police reported that they have managed to attain Seungri's financial transactions that indicated that the singer had reputedly transferred a sum of money that exceeded the amount of travel expenses to the island.
Even though Seungri insisted that the amount wired to each female escort was just to cover the travel costs, the amount that greatly exceeded tickets and accommodation made the police suspect that the transactions were allegedly for prostitution services on top of travel expenses. 
"We are open to all possibilities including requesting a pretrial detention warrant," a police source stated in a press conference. A pretrial detention gives prosecutors the right to keep suspects and defendants in detention while the case is still in progress. 
If the request is granted, Seungri will be arrested and held in detention until he completes his trial in court. He is currently charged for the distribution of illicit videos and photos, tax evasion, embezzlement and violating the Food Sanitation Act.