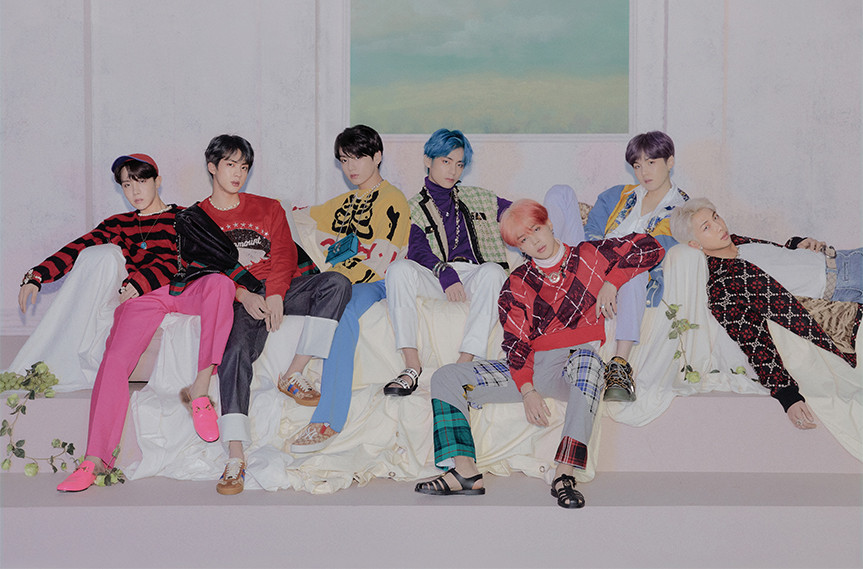 Big Hit Entertainment
The Bangtan Boys are back!
Just over an hour ago, the BTS boys officially dropped their comeback album, Map of the Soul: Persona, on Spotify and other major music streaming sites — all we can say is, it's everything we dreamed of, and then some! From their catchy lyrics that stay with you long after your first listen to the fancy footwork in their newly released MV with American artist Halsey (see below), it's safe to say that ARMYs everywhere will not be disappointed with this album. Our favourites? "Mikrocosmos", "Boy With Luv" and "Dionysus" have officially made it to earworm status.
What's more, the colourful, much-teased music video for "Boy With Luv", which features Halsey has also been released on YouTube.
Chock full of fashion statements that blend masculine and feminine tropes of dressing, the music video is sure to inspire ARMYs everywhere to add pops of pink, feathers and statement accessories to their wardrobes. Add to that the BTS boys' seriously slick moves and memorable song refrains, and we're sure to see Twitter explode with homemade versions in the days to come.
For now, we're waiting to see what records "Boy With Luv" — and Map of the Soul: Persona — will be smashing in the days to come.
Watch the "Boy With Luv" music video below:
Look out for BTS as they are set to take the stage on Saturday Night Live tomorrow night!