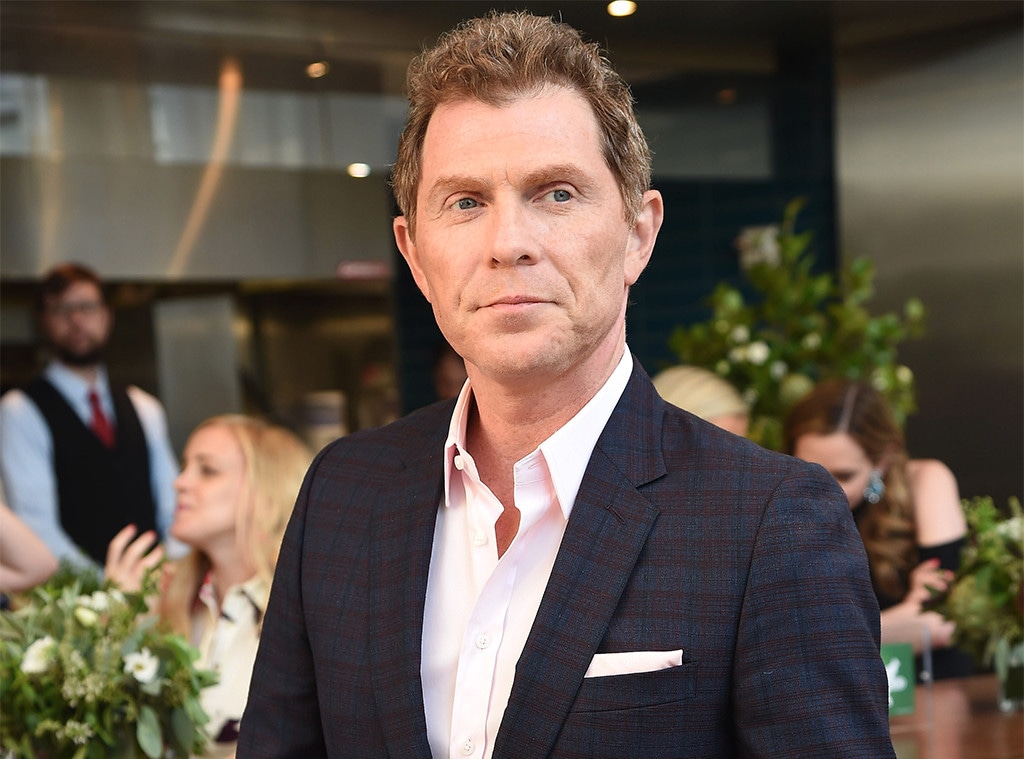 Gary Gershoff/WireImage
Bobby Flay doesn't love being on TV.
That might come as a surprise, as the celebrity chef has been a mainstay on the Food Network and beyond for over two decades, ensuring that he's one of the most recognizable faces in the culinary world. But believe it or not, it always has and always come in a distant second place to his true love: being in the kitchen.
"You could call it an obsession, but, to me, it's my job, it's my work. It's the thing I love to do," he admitted in a 2014 interview on CBS Sunday Morning. "Way more than television." After all, he says, "It's really easy for people to discount you because you're on television. I'm not sure why that takes your skills away, but I understand it and I stopped fighting that fight a long time ago."
But despite all that, Flay has maintained a presence on the medium, aware that it's one of the crucial things that's allowed him to build his restaurant empire. And now he's getting his daughter Sophie Flay in on the act. 
As part of a new exclusive three-year pact signed by Flay and the network in late 2018, which will see the chef develop and produce series through his Rock Shrimp production company as well as continue to face down competitors on Beat Bobby Flay, he and Sophie will star in The Flay List. Premiering on Thursday, April 11, the show will follow the father-daughter combo as they hit the streets of his beloved hometown of New York City as they introduce each other to their favorite restaurants.
It's the latest evolution of a flavorful career that has, at times, been perhaps more spicy than Flay ever bargained for.
The Flay List premieres Thursday, April 11 at 10:30 p.m. on Food Network.