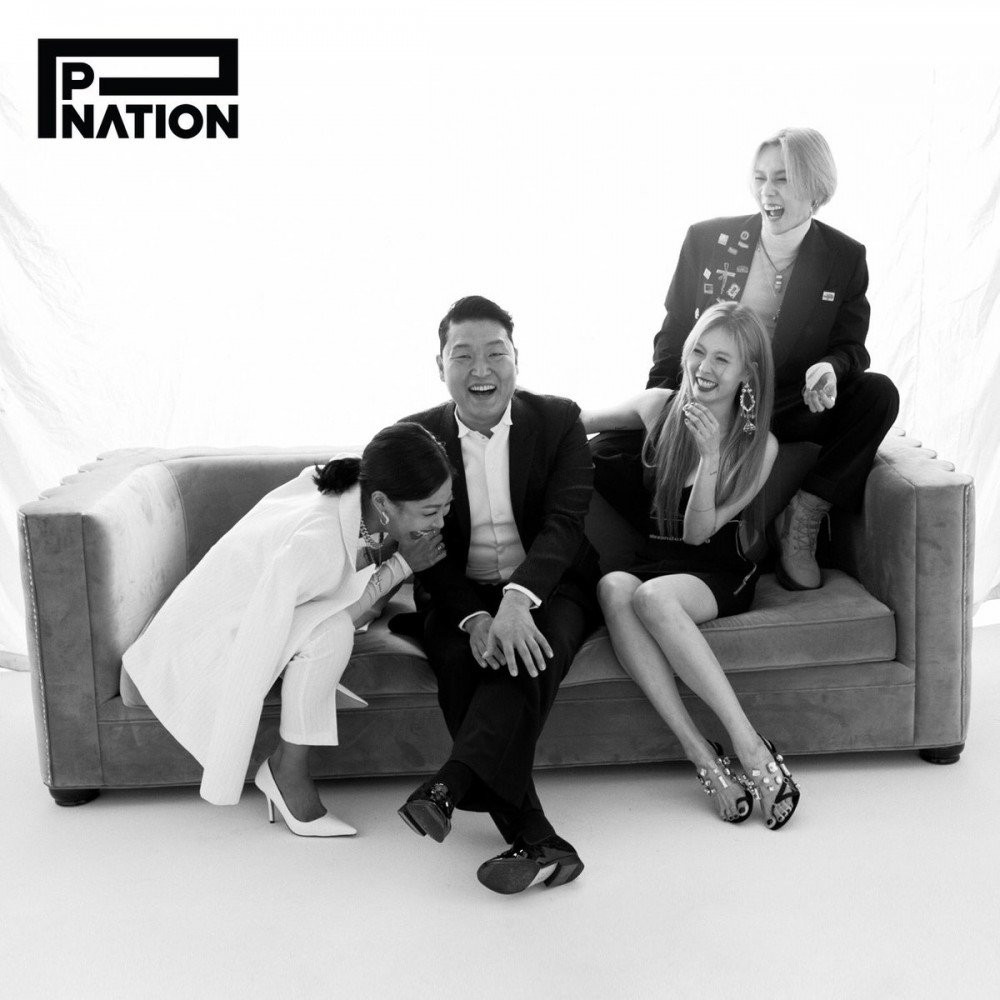 Instagram
As one of the biggest names in K-pop, Psy has paved the way for many South Korean artists to achieve global success. Previously signed with YG Entertainment, Psy was the first South Korean artist to not only be nominated for internationally renowned awards such as the Billboard Music Awards, but he won them as well. 
With iconic hits such as 'Gangnam Style' and 'Gentleman', it's not surprise that he eventually parted ways with YG Entertainment to create his own talent management agency, P-Nation. 
The 41-year-old rapper and songwriter shared the first artists to sign with his label in a heartwarming set of photos and videos on his social media, featuring Hyun-Ah, E'Dawn and Jessi. 
Celebrity couple, Hyun-Ah and E'Dawn were both previously signed with Cube Entertainment under K-pop idol groups 4Minute and Pentagon respectively. The two reportedly have had a rocky relationship with Cube Entertainment especially after the couple decided to go public with their relationship. 
E'Dawn was suspended from activities with Pentagon and Cube created a sub-unit called Triple H that consisted of him, Hyun-Ah and Hui. Upon their departure from Cube Entertainment, the label made the following statement, 
"We have put in our best efforts in working with our label artists in artist management through loyalty and trust in our relationship.
After numerous discussions, it is with great pain that we have come to the conclusion that it will prove difficult for us to rebuild the broken loyalty and trust between these two artists, HyunA and E'Dawn; as a result, we have made the decision to remove them from our label."
Korean-American rapper, Jessi also signed with P-Nation to the delight of her fans. The New York born and raised rapper was previously under YMC Entertainment. Known for her unapologetic honesty and fire rapping skills, Jessi is gaining more popularity through her appearances on Korean variety shows like Happy Together and Unpretty Rapstar. 
The Instagram posts were met with overwhelming support from fans both local and international. Many are excited to see the three artists make a comeback under the mentorship of Psy. It also seems like P-Nation signs artists that are different and break the mould of traditional K-pop. 
We wish these talented artists all the best in their next chapter!