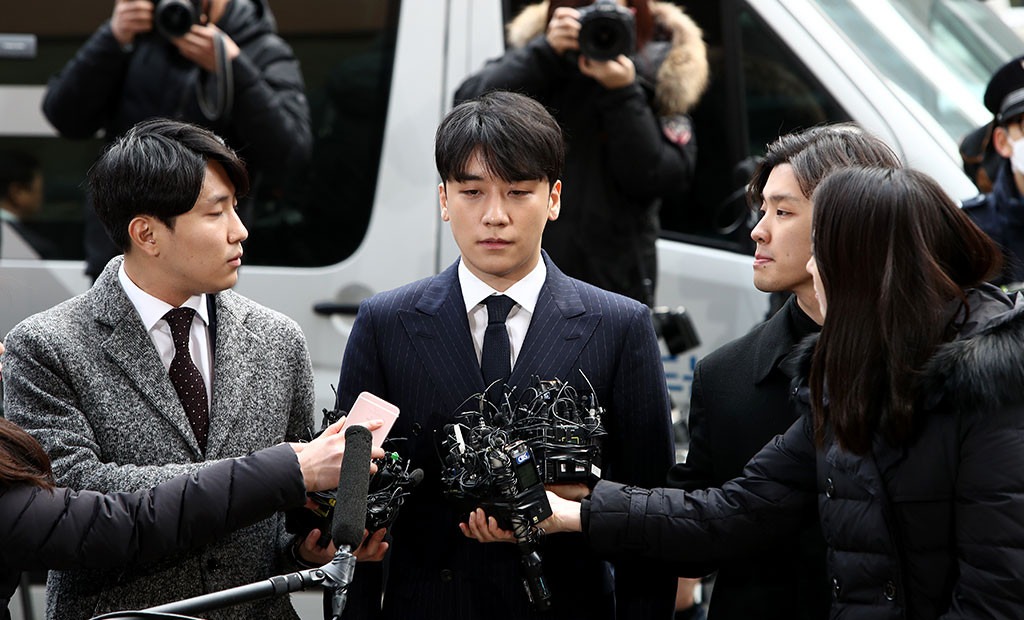 Chung Sung-Jun/Getty Images
Updates on Seungri's Burning Sun case has flooded South Korean news outlets as the former Big Bang member continues to be investigated by the police on multiple criminal charges. Several news organizations have claimed and reported that Seungri has lied regarding several statements, namely his shares in the Gangnam club, Burning Sun and the alleged solicitation of prostitutes for his epic birthday bash last year. 
South Korean news outlet, Yonhap News reported that Yuri Holdings, a company founded by Yoo In-Suk and Seungri, owned approximately 40% of the shares of Burning Sun. This directly contradicts Seungri's initial statement that he was simply the face of the club and that he had no financial stakes in the matter. 
The latest statement of the police suggests that the current distribution of shares is at 20% under Yuri Holdings, in which half of the sum has been reportedly transferred to a Taiwanese businesswoman named Madam Lin, Seungri's acquaintance. Yonhap News also showed Kakao Talk messages where Seungri seemed to be instructing the Burning Sun staff on matters such as strengthening ID checks.
Furthermore, the police have made a statement regarding Seungri's alleged prostitution charges. In it, they reputedly confirmed that they have obtained testimonies from eight female adult entertainment employees that attended Seungri's over-the-top birthday bash in the Philippines. 
"During the course of investigating the female employees, we have been able to secure statements regarding prostitution," the police stated. They continued to say that the eight hired females did allegedly participate in prostitution and that Seungri had paid for all of their travel expenses. The police said that they suspect that these travel expenses were a form of compensation for the girls to attend his party. 
The total cost of his birthday party is an estimated ₩600,000,000 ($527,385), including the flights, accommodation and entertainment.  
Despite the statement made by the police, Seungri's legal counsel remained firm on their claim that, "The allegations of soliciting prostitution are not true." 
Whether the South Korean court considers the allegations to be true of not, the verdict has not been officially reached. Investigations are still ongoing. If it is proven without a doubt that Seungri has lied in any way shape or form, it might prove detrimental to the singer.