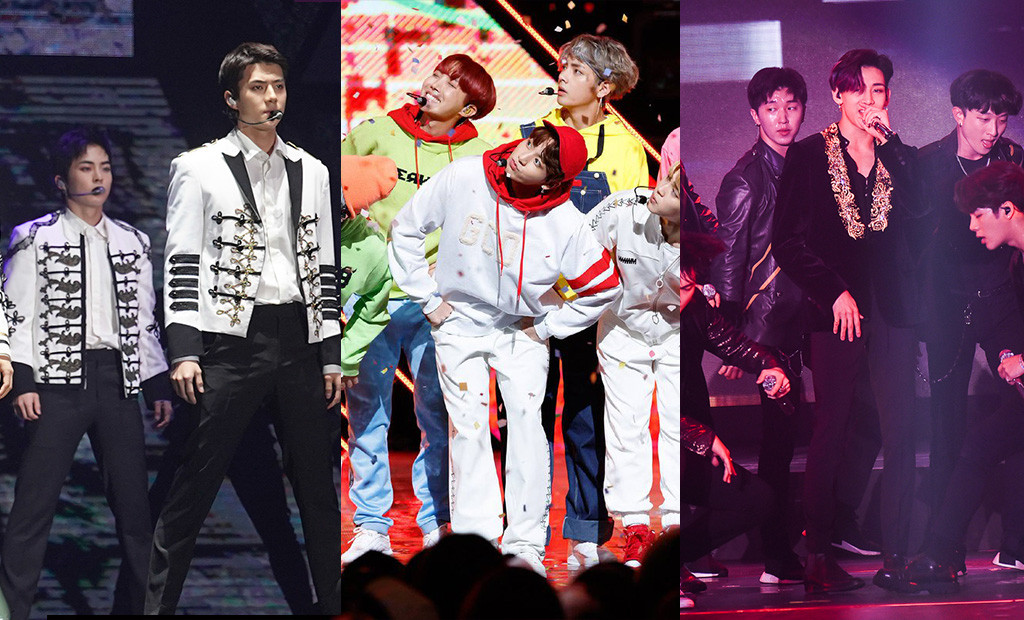 Getty Images/Twitter
The 2019 Billboard Music Awards are happening on 1 May in Las Vegas this year, and they have just released their nomination list. 
With the meteoric rise of K-pop in Western markets, it's no surprise that we see some of the biggest K-pop bands making it into the nominations list. Big Hit Entertainment's BTS, also known as Bangtan Boys, nabbed themselves two nominations, one for "Top Duo/Group" and "Top Social Artist". 
In the "Top Duo/Group" category, BTS will be going head to head with artists such as Imagine Dragons, Panic! At The Disco and Maroon 5. Meanwhile in the "Top Social Artist" category, BTS will be pit against a mix of Western artists and other K-pop bands, namely SM Entertainment's EXO and JYP Entertainment's GOT7. 
The "Top Social Artist" category is particularly special as it is one of the few fan-voted categories in the Billboard Music Awards, meaning avid fans can make a difference in helping their favourite artists win. BTS won this category last year and took home the trophy, this time though they will be facing stiff competition with the aforementioned K-pop boy groups in the list as well as artists such as Ariana Grande and Louis Tomlinson. 
As K-pop fever hits the US, it's good to note that this is not the first time that a South Korean artist is nominated for the Billboard Music Awards nor is it the first time that a K-pop artist has taken home a trophy.
PSY's viral "Gangnam Style" took the world by storm and won a Billboard Music Award for the category "Top Streaming Song" in 2013. That year, PSY was nominated in a total of five categories including "Top New Artist", "Top Rap Artist" and "Top Dance Song".
He was the first K-pop artist to ever win a trophy at the Billboard Music Awards and amazing bands like BTS, EXO and GOT7 are making sure that it won't be the last!