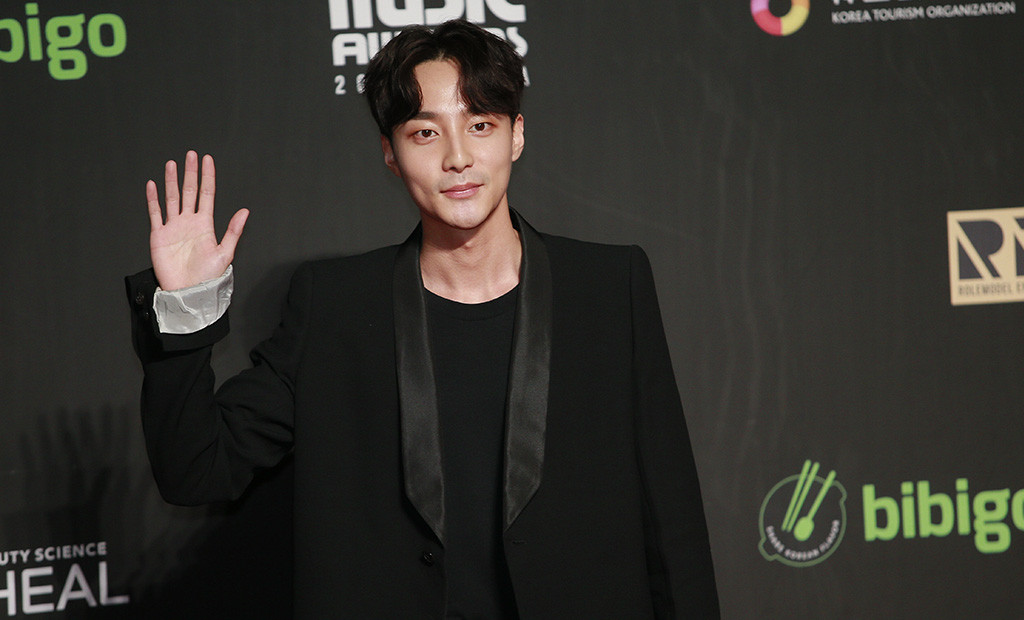 VCG/VCG via Getty Images
In an unexpected turn of events, popular South Korean singer, Roy Kim is now embroiled in the hidden camera scandal that has been sweeping the nation. 
The 25-year-old singer is currently under police investigation as it was discovered that he was allegedly part of Jung Joon-Young's infamous Kakao Talk group chat, where illicit videos and photos were being spread. This was the group chat that included Choi Jong-Hoon and Seungri as one of the members. 
Last month, when news reports of the chat group scandal first surfaced, there was a person addressed as "Singer Kim" by South Korean media outlets, who was present in the group chat.
Today, it has been revealed that the singer in question is allegedly Roy Kim. 
News outlet Sports Kyunghang reported that the Seoul Metropolitan Police Agency are organising an investigation schedule for Kim, in order to look into connections with Jung, who has been arrested for filming and distributing illegal sex videos. The investigation will focus on finding out whether Kim simply viewed the videos or actively distributed the content. 
The police disclosed that Jung reportedly had a total of 23 chatrooms and they are looking into each one. As of 2 April, seven people have been booked for being part of the Jung's chatrooms and spreading illicit videos within the chatrooms. Kim is the latest to be investigated. 
Kim got his big break by winning Mnet's well-known singing competition, Superstar K 4 in 2012. Since then, he has released three albums and had chart-topping singles such as "Home". Kim has also won several awards including Best Male Artist at the 2018 Melon Music Awards. 
Kim's agency, Stone Music Entertainment made the following statement regarding his allegations, 
"Hello, we would like to inform you about Roy Kim.
Roy Kim is currently studying in the United States, and is arranging his schedules so that he can fly back to Korea as soon as possible for the investigations.
In addition, we plan on faithfully carrying out the investigations.
Thank you."
Watch this space for more details on Kim's investigation.