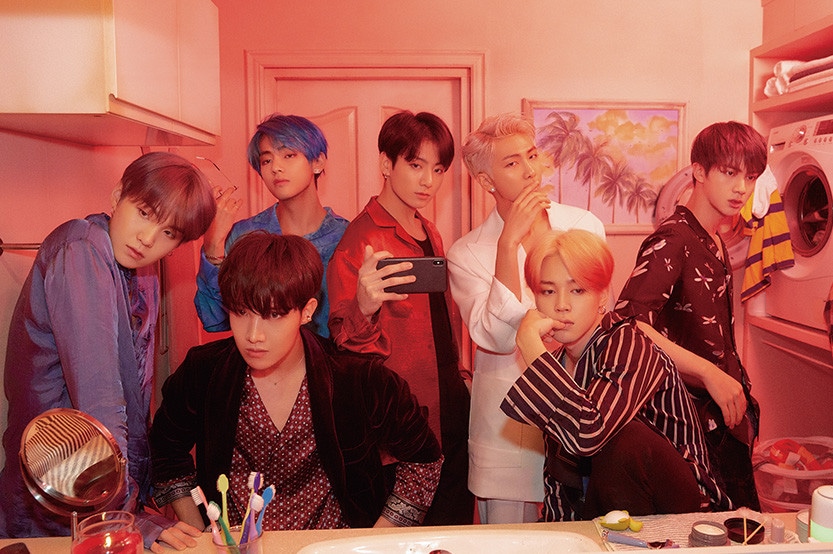 Big Hit Entertainment
Mega K-pop boy band, BTS got cheeky this April Fools' Day by playing a little prank on Twitter. 
On 1 April, fans found something slightly strange on BTS' official Twitter page. The band had changed their profile picture to a rather strange photo of Jin holding a giant tiger prawn like a telephone. 
They proceeded to change their profile name to a blonde boy emoji and a prawn emoji, after which they sent out the tweet, "Hello?" as if Jin was actually answering a call from the "prawn phone"
Later on in the day, both the profile name and image was changed yet again to "SOPE" and a photo of J-Hope and Suga respectively. This time they went further to change the text on their profile to read, "Contact via DM for event inquiries! We can go anywhere within the country. Get it!"
After changing their profiles, the duo tweeted, "The number one of Korea!!!! Singers SOPE."
Many of their fans ended up shipping J-Hope and Suga and using the #SOPE hashtag so much that it was trending worldwide on Twitter. Fans loved seeing the candid side of the boys and enjoyed their sense of humour. The fan interaction was much appreciated as A.R.M.Y (their fandom) patiently wait for the band's comeback later this month.