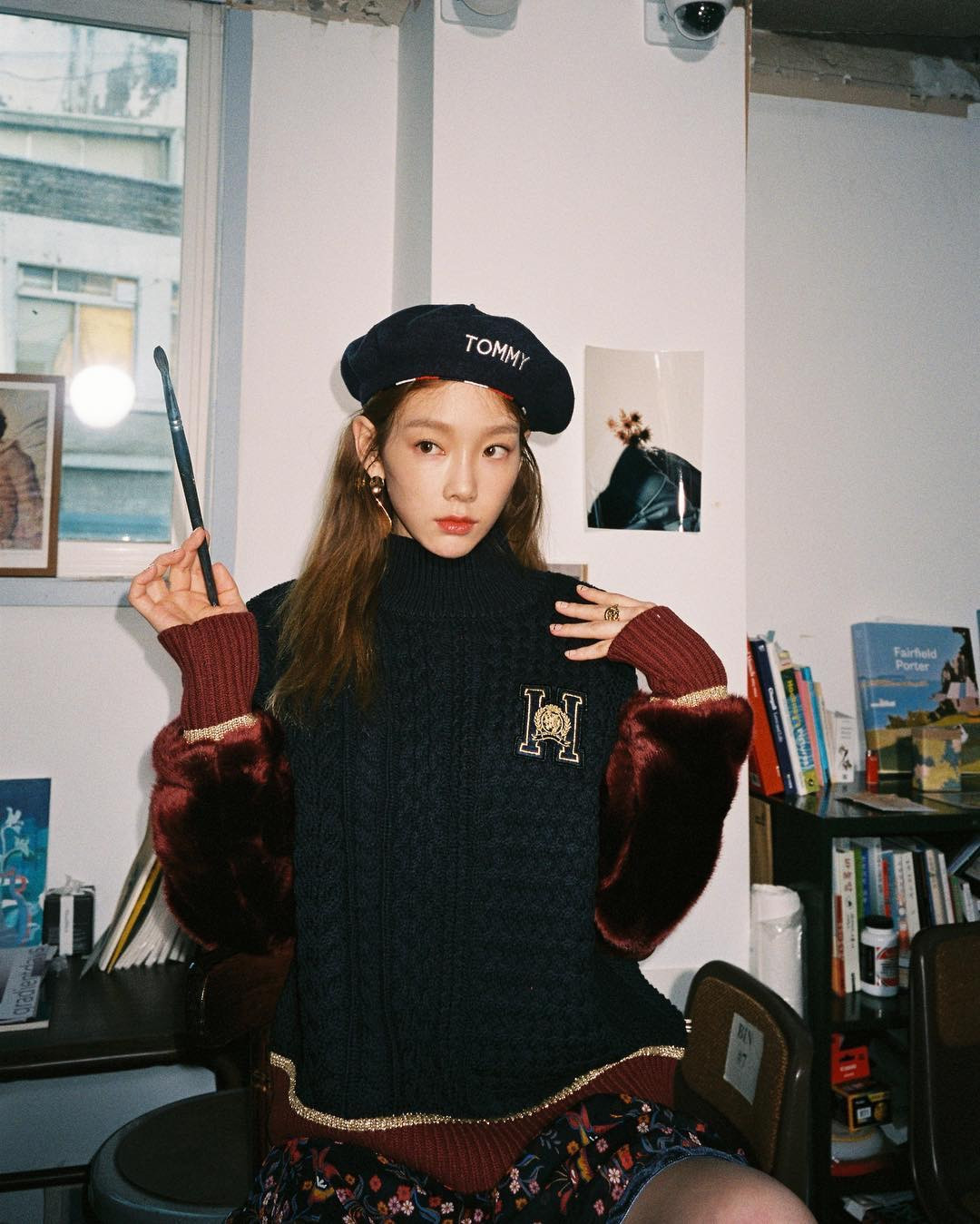 Instagram
Member of top K-pop girl group SNSD, Taeyeon recently got herself a new tattoo — and this is not her first either. 
The singer got a delicate script tattoo on her shoulder that reads "cool" from Playground Tattoo, a tattoo shop located in Hongdae, Seoul. The shop is particularly well-known for their minimalistic and thin tattoo designs. 
Yesterday, the tattoo studio shared Taeyeon's tattoo on their Instagram account, tagging her in the caption. Check out the tattoo below: 
Tattoos are not uncommon among K-pop idols. However, female idols tend to opt for more delicate and subtle designs so as to not be too distracting. This is not Taeyeon's first tattoo from Playground Tattoo — she previously got one from the same studio. In mid-2017, she got the word "purpose" on the back of her neck in a similar cursive font style. 
The singer also has a couple of smaller tattoos on her body — her fingers to be precise. She has the letter "I" on her right thumb (to represent her EP with the same title) and the letter "F." on the middle finger on her right hand for "Fine". Taeyeon also has a small fish on the middle finger on her left hand to represent her zodiac sign, Pisces, all of which were done in the same tattoo studio. 
Taeyeon is clearly a huge fan of this studio and minimalist, script tattoos. If you too are a fan of that style, you can take a leaf out of Taeyeon's aesthetic and hit up Playground Tattoo too.