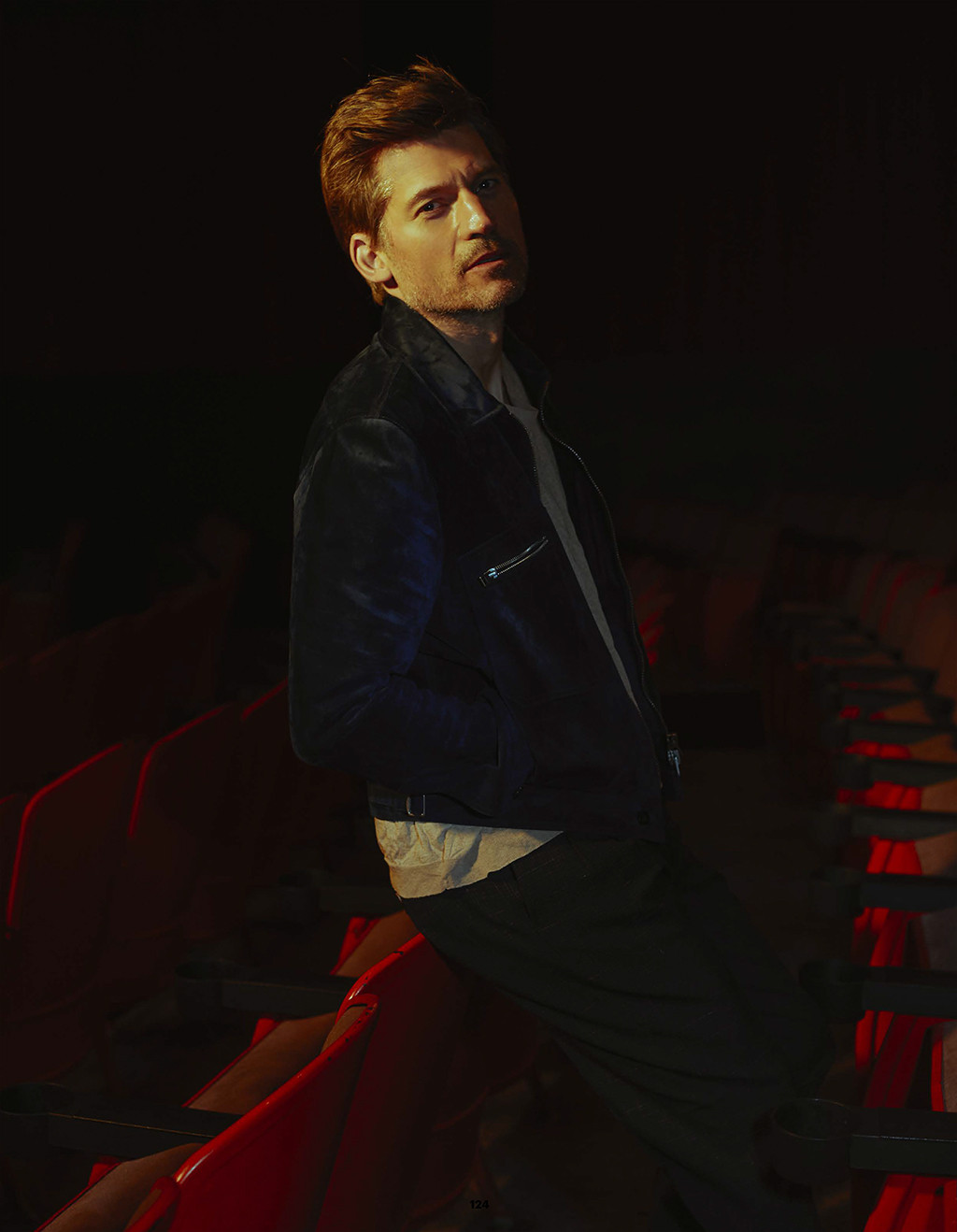 Photographed by Lenne Chai for Esquire Singapore
One thing that we discover through Danish actor Nikolaj Coster-Waldau's latest interview with Esquire Singapore is that he is, above all, just a really nice person. That, and he's really cautious about what he gives away (or doesn't) about the final season of the much-anticipated Game of Thrones finale.
Touching on all the GoT theories floating around online, getting emotional on the last day of shooting and the importance of empathy, the actor opens up to the magazine.
When talking about the upcoming final season, Coster-Waldau was quick to mention, "I actually got half of it right. I still haven't seen anyone online get it right. I mean, the whole thing."
But he continued and shared more about the extremely emotional moment when he played Jaime Lannister for the last time on set.
"It was the perfect ending. I shot in this beautiful location. Obviously, I have to be careful here — it was the most beautiful place in northern Ireland. We had this amazing scene we'd been shooting for a couple days. It ended. The sun was setting. It was really spectacular."
Intriguing. 
Of his feelings though, he said that he tried to be as stoic as possible, but quickly found that to not be the case at all.
"I kept telling myself, listen, don't start getting all teary eyed. It's just a job, it's just a job, move on. And then they started talking and, I don't know," he said in the interview. "I think it's something… I got a bit of sand in my eye."
Photographed by Lenne Chai for Esquire Singapore
Moving on to talk about issues closer to home, the Danish actor revealed how the show has changed his life, or lack thereof. Besides paying off the mortgage on his house and helping family members out, he said, "It feels great, but it didn't change anything about how we ran our domestic life."
"I haven't done anything crazy. I'm just buying a new car for the first time since 2006," he continued.
For the full interview and more, head to esquiresg.com
The April 2019 issue of Esquire Singapore is now on newsstands.
The eighth and final season of Game of Thrones will debut in Asia same time as the US on 15 April at 9am on HBO.