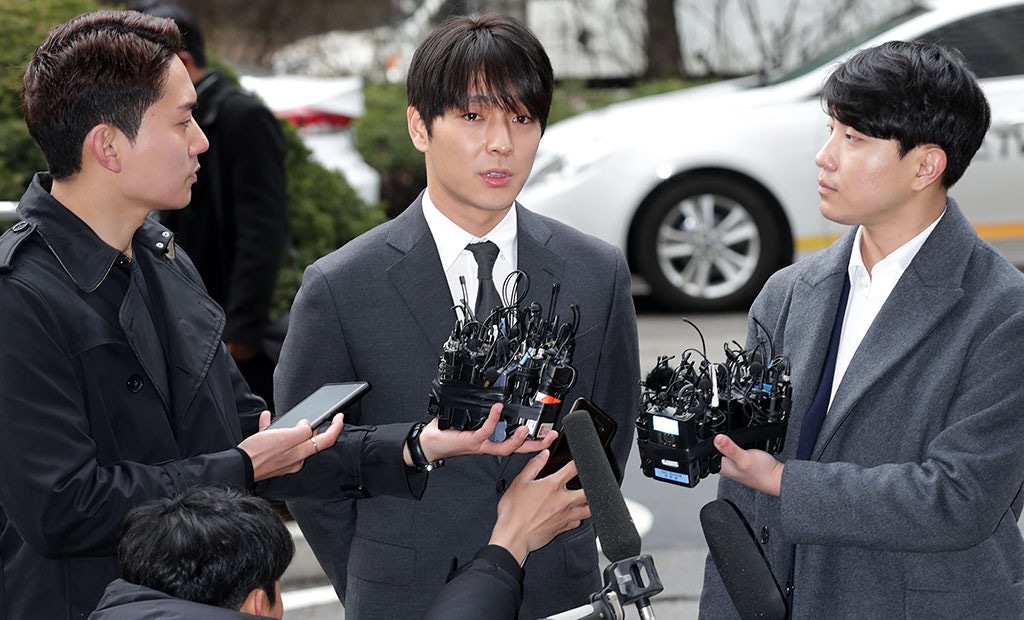 Han Myung-Gu/WireImage
More charges have been revealed during a press conference held by the Seoul Metropolitan Police Agency Investigation Team yesterday on 1 April. 
Ex-FT Island member, Choi Jong-Hoon is reportedly receiving a second charge. During the aforementioned press conference, the police announced that they are booking Choi for allegedly illegally filming women without their consent and disseminating the footage. 
This would be in violation of the Act on the Punishment of Sexual Violence under South Korean law. 
The Police Commissioner stated that Choi had reportedly distributed a total of six videos, one of which was filmed by him, without the consent of the subject. The other five were illicit videos was filmed by other people and allegedly distributed by Choi via the now infamous Kakao Talk group chat. 
Choi was originally booked with charges of bribery when police discovered that he had allegedly offered a police officer who caught him driving under the influence money to make the situation "go away". 
Now, the police have booked him with charges of pornography distribution, which goes against the Information and Communication Network Act. On top of that, when the police found out that Choi had avowedly filmed illicit hidden camera videos himself, he is charged with additional violation of the Act on the Punishment of Sexual Violence.
That brings it to a total of three criminal charges so far against Choi. 
The investigation into Choi was sparked by the leaked Kakao Talk group chat organized by Jung Joon-Young. Choi was revealed to be one of the eight participants in the group chat where illicit videos were being shared among the eight members. 
Choi's alleged bribery charges have led a deeper investigation into corruption within the South Korean police force to which the Police Commissioner had this to say, 
"We have acknowledged the public's criticism that we have been making slow progress with the investigation to uncover corruption within the police. Even if it takes time, we will continue to give regular reports on the investigation progress to show that we are carrying out a fair and transparent investigation."
Watch this space for more updates on this ongoing investigation.