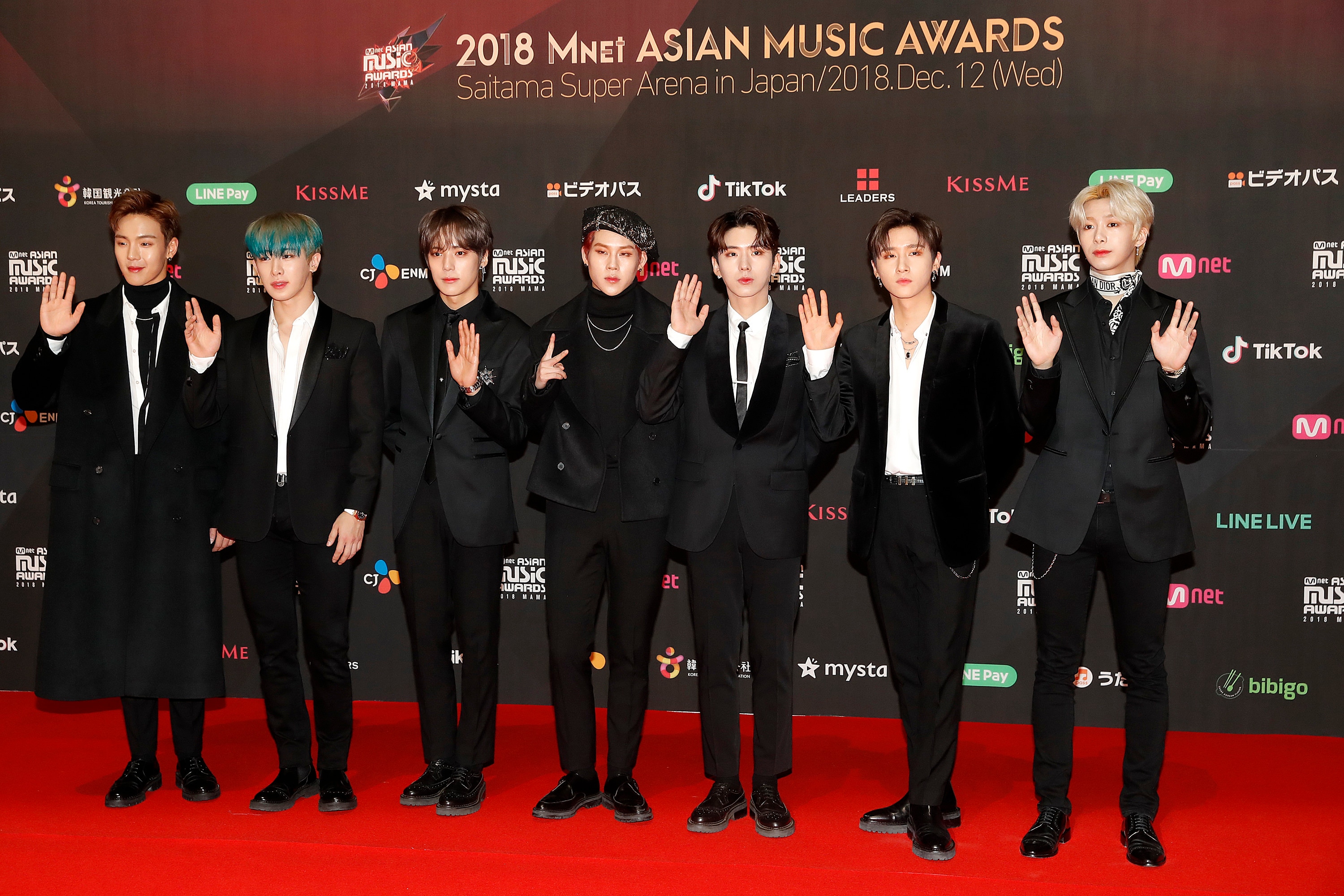 Ken Ishii/Getty Images
MONBEBEs, are you ready for a new, improved MONSTA X logo?
Well, the South Korean boy band certainly thinks you are. After four years, the group's finally revamped their logo!
Dropping a teaser on their social media accounts, the group announced their new logo with a video that showed the transition from their Gothic-looking "MX" monogram to a sleeker, angular version. The futuristic new logo features cleaner lines and a clever play on the graphic elements of the group's original "MX" monogram.
What's more, the group's fandom logo also got an upgrade along with their idols' — instead of having an "X" in the middle of their logo, the MONBEBE logo will have a "B" instead.
Have a look at the announcement below: 
In other news, the seven-member group also released their slick, highly choreographed new single with record producer/DJ Steve Aoki, "Play It Cool", yesterday.
The lush music video shows Aoki taking a cross country drive, while the boys of Monsta X show off their perfectly synchronised dance moves amid nods to Korean culture that were peppered throughout the video.
This comes after news that the K-pop group signed with major US music label, Maverick, which manages Madonna, Nicki Minaj and Britney Spears, among others.
The boys are preparing for their world tour in April, and are currently slated to perform at the iHeart Radio Music Festival in Las Vegas.
Watch the music video here.