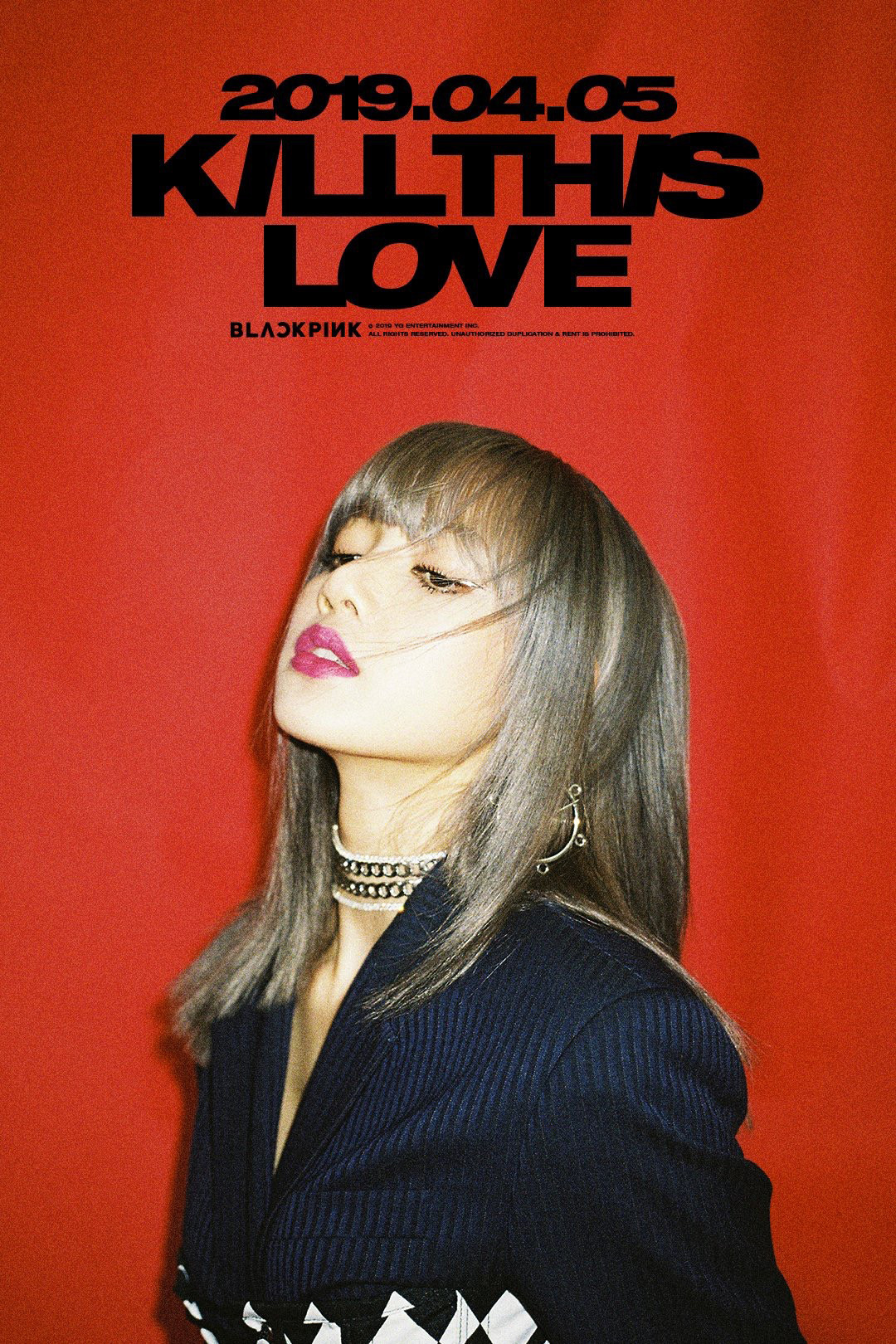 Courtesy of YG Entertainment
Earlier this month, we reported that K-pop mega girl group BLACKPINK would be making their comeback in April, and now that date has been confirmed.
Taking to social media just hours ago, YG Entertainment announced that BLACKPINK would be releasing their hotly anticipated mini album on 5 April 2019. Titled KILL THIS LOVE, the mini album will feature a key track that is synonymous with the album title. But the exact number of songs on the mini album has not been released.
The first album image features the gorgeous Lisa with an ashy blonde hair colour and pink lipstick, in a pinstriped blazer against a bright red backdrop — a nod to the album title, perhaps? Meanwhile, fans can eagerly expect the drop of more fabulous visuals in the coming days on the group's official social media accounts.
In a statement obtained by Koreaboo, YG Entertainment reportedly teased more about the awesome foursome's new music.
"BLACKPINK's new song is a song that is even more powerful than "DDU-DU DDU-DU". BLACKPINK worked with four world-class choreographers for this comeback, so the choreography for this comeback will be more dynamic than any other BLACKPINK song before."
BLACKPINK is currently in the middle of their world tour, and will make their Coachella debut in April as well.
Update, 26/3: The second teaser image for BLACKPINK's mini album has been released — this time featuring Jennie.
The main rapper of the girl group sports a dramatically different look with full blonde hair and green coloured contacts, shot against the same blood red background that Lisa was photographed.
We're waiting with bated breath for Rosé and Jisoo's ones next!
Courtesy of YG Entertainment
UPDATE:
Jisoo and Rosé's visuals for the KILL THIS LOVE album are finally here and the girls look so good!
Now we're just looking forward to their comeback on 5 April with this mini album.