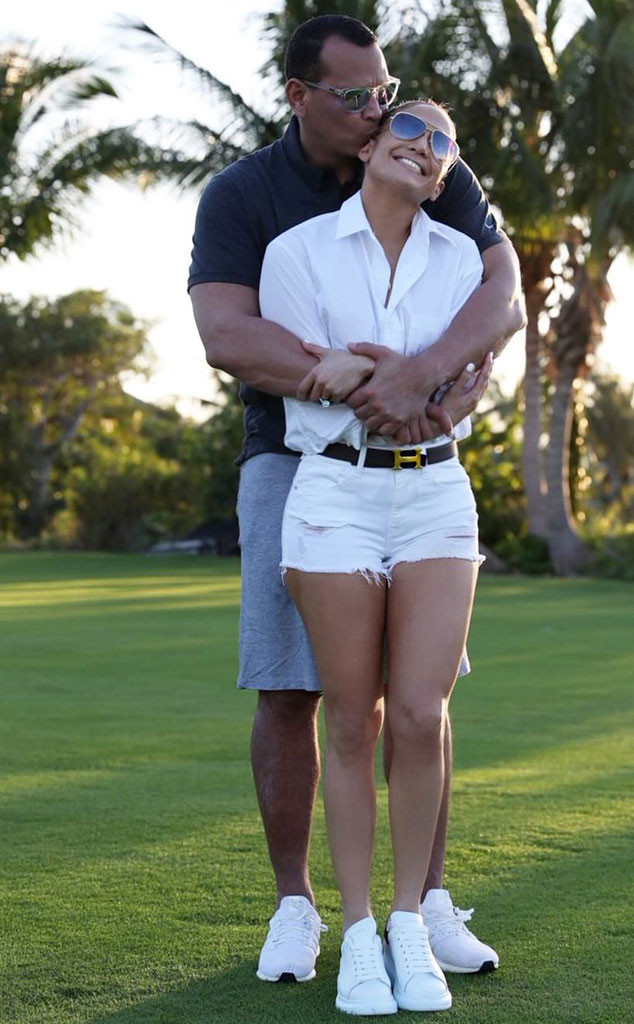 Instagram
Alex Rodriguez has hit another home run when it comes to heartwarming posts about his fiancée Jennifer Lopez.
On Sunday, the former New York Yankees star shared a photo of them in the middle of a sweet embrace. J.Lo is about to start work on her upcoming film called Hustlers, which also stars Cardi B (in her film debut!), Lili Reinhart, Constance Wu, Keke Palmer, Julia Stiles and Mercedes Ruehl. A-Rod took a moment on social media to praise J.Lo and her incredible work ethic and drive.
"This beautiful woman starts shooting her movie tomorrow, 'Hustlers,'" he began. "I won't play spoiler, but I can't wait until you all see how she transforms herself into a completely different character!!"
A-Rod added, "She's been working so hard lately. I'm glad we were able to enjoy a quick little break before she dives into this new project. Love you baby and continue to shine, fly high and inspire all of us."
Does it get much better than that?