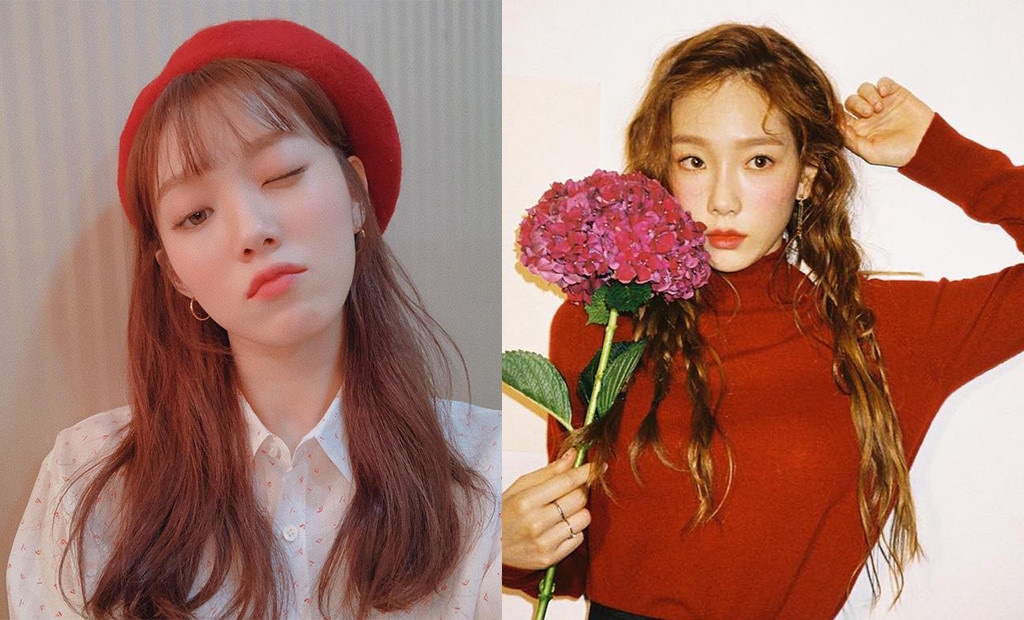 Instagram
For years, blush has taken a back seat while the beauty world obsessed over straight brows, matte lips, blinding highlights and glittery aegyo-sal. Now, ladies are finally giving some love to the cheeks as blush is slowly but surely becoming a hot trend in South Korea and the rest of the world. 
This new lease of life could be attributed to celebrities such as Lee Sung-Kyung and SNSD's Taeyeon, who are often photographed with flushed cheeks. Thus, giving them an overall innocent and fresh-faced look. 
But do take note! The trick is not just in choosing the right shade of blush for your skin-tone. The new blush trend is all about the application method and placement of the product. 
We have all been taught that blush should be applied at the apples of the cheeks and blended towards the ears. That would be the classic way to wear blush. However, we need to let go of this method in order to achieve this new trend. Instead, take a small fluffy blush brush and sweep the colour high on the cheeks, right on top of the cheek bones, where you would usually place highlight. 
Diffuse the colour from the centre towards the temples and dust the remaining blush on the brush across the nose bridge for an authentic "flushed" look. It's important that you start sheer, before slowly building the colour up as the trend is all about that soft-focus, hazy effect. Keep blending the edges so that it is not obvious where the blush starts and ends. 
This method immediately brightens the complexion and creates a very healthy, fresh and youthful look. Extra points if you match your lip with your blush for a monochromatic look. Finish off the look by keeping the eyelids bare and add some brown mascara for definition. The trick is to let the blush be the centre of the show, thus making this simple makeup look perfect for everyday.
We've rounded up the best blushes that deliver that soft-focus, natural flush. Scroll through to discover the perfect one for you: