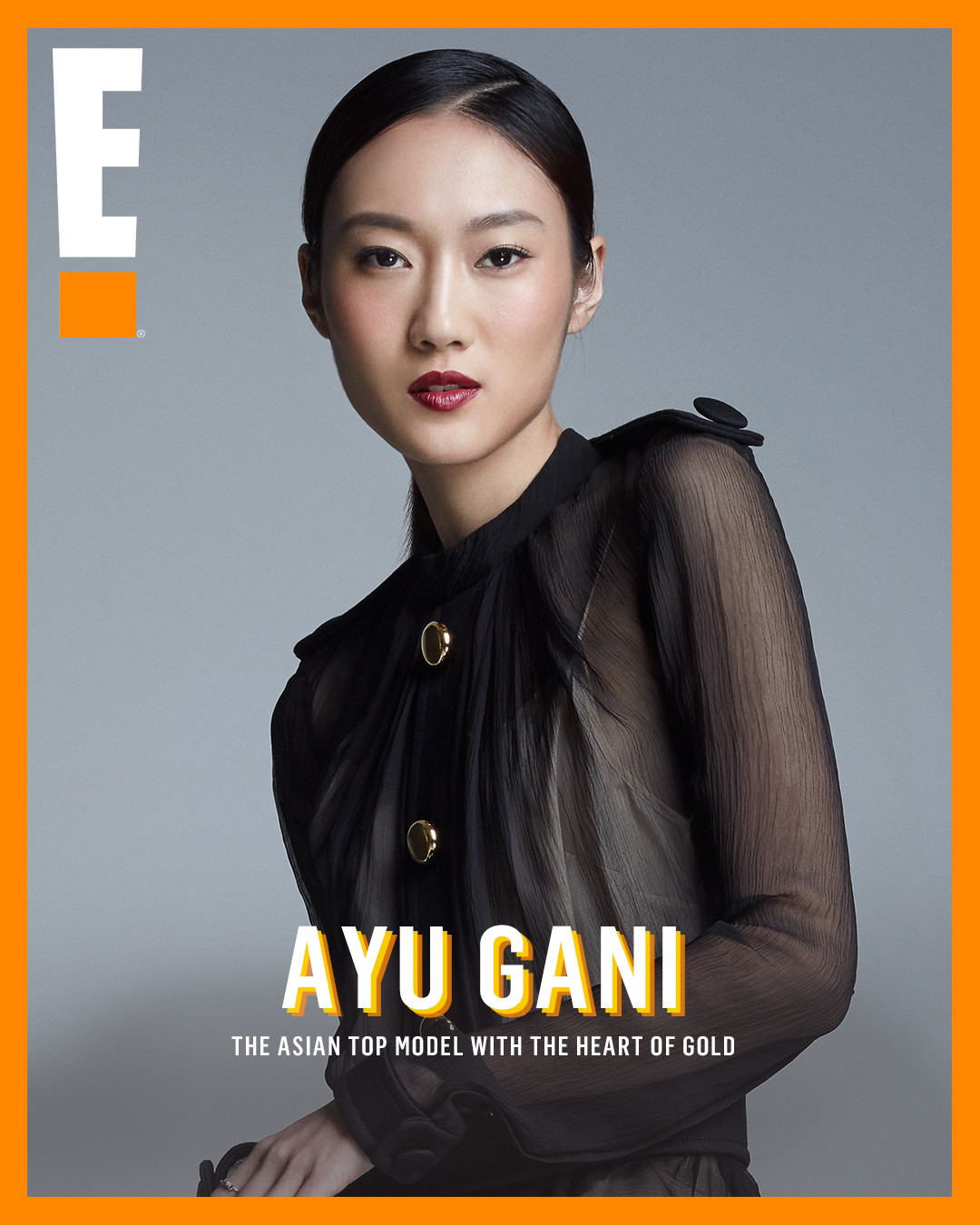 Photographed by Wee Khim
We remember her for coming up tops on the third season of the award-winning reality modelling competition Asia's Next Top Model in 2015. And since then, Gani — the spritely Indonesian beauty with the heart of gold — has moved to London and called the English capital her home for almost three years before moving back to Asia.
Today, we sit down with her and talk about the glamour and struggles of jetting between the Pond and the long commute between London and New York, and find out what it is like to remain happy and authentic in the fast paced world of international modelling.
Related:
Ayu Gani Takes the E!Q in 42 | E! News Asia
What are your tips for the young girls who are aspiring to be models?
I think that they have to be authentic. They need to embrace themselves wholeheartedly. Don't try to look like the Supermodels from the '90s – their styles. Try to be yourself and develop your own identity and, yeah, be authentic.
How do you remain authentic then?
I know myself. That's very important. I know my strengths and weaknesses. And I embrace all of it!
What is the achievement you are most proud of?
Well, I'm proud of who I am right now. At the age of 27, and I already have my own business. I've walked for almost all of the international fashion weeks. I'm standing on my own two feet and I'm entirely financially independent.
Dress; camisole; shorts and shoes, Prada. Rings, Lauren x Khoo Fine Jewelry. Photographed by Wee Khim
Which is your dream fashion label or designer to work for? Why?
Oh wow, definitely Gucci. I just love Alessandro Michele so much! He's been my inspiration for years! He totally transformed Gucci. He really influenced style and trends.
Describe your personal style.
I love street style. In London, everybody dressed to be themselves. They were so authentic. Self expression is so important to me. And personally, I dress in a lot of black and white. I love those two colours. Bold colours are never my thing. Maybe because I'm always moody! Haha!
What are some your personal struggles during your journey to become a successful model?
Well, because I'm quite petite, I'm only 176cm, and I don't think I'm quite tall enough to be a model. So it was kind of hard for me to get booked for fashion shows, and sometimes even for shoots as well. So that's definitely a struggle.
How did you overcome that?
It takes a while for me to digest my setbacks. But I know, I have to move on. Because life goes on. I brush it off.
On Nana: Blouse, House of Holland at The Outnet. Pants, Longchamp. Earring, Lauren x Khoo Fine Jewelry. On Fiona: Jumpsuit, Hermes. On Gani: Jacket, Hugo Boss. Earrings, Lauren x Khoo Fine Jewelry. On Janeena: Dress, Tory Burch.
Photographer: Wee Khim
Stylist: Debby Kwong 
Makeup artist: Audrey Wee using YSL Beauty
Hairstylist: Junz Loke using Kevin Murphy
Producer: Cindy Ow
Photography assistant: Alwin Oh
Styling assistant: Tammy Kwong