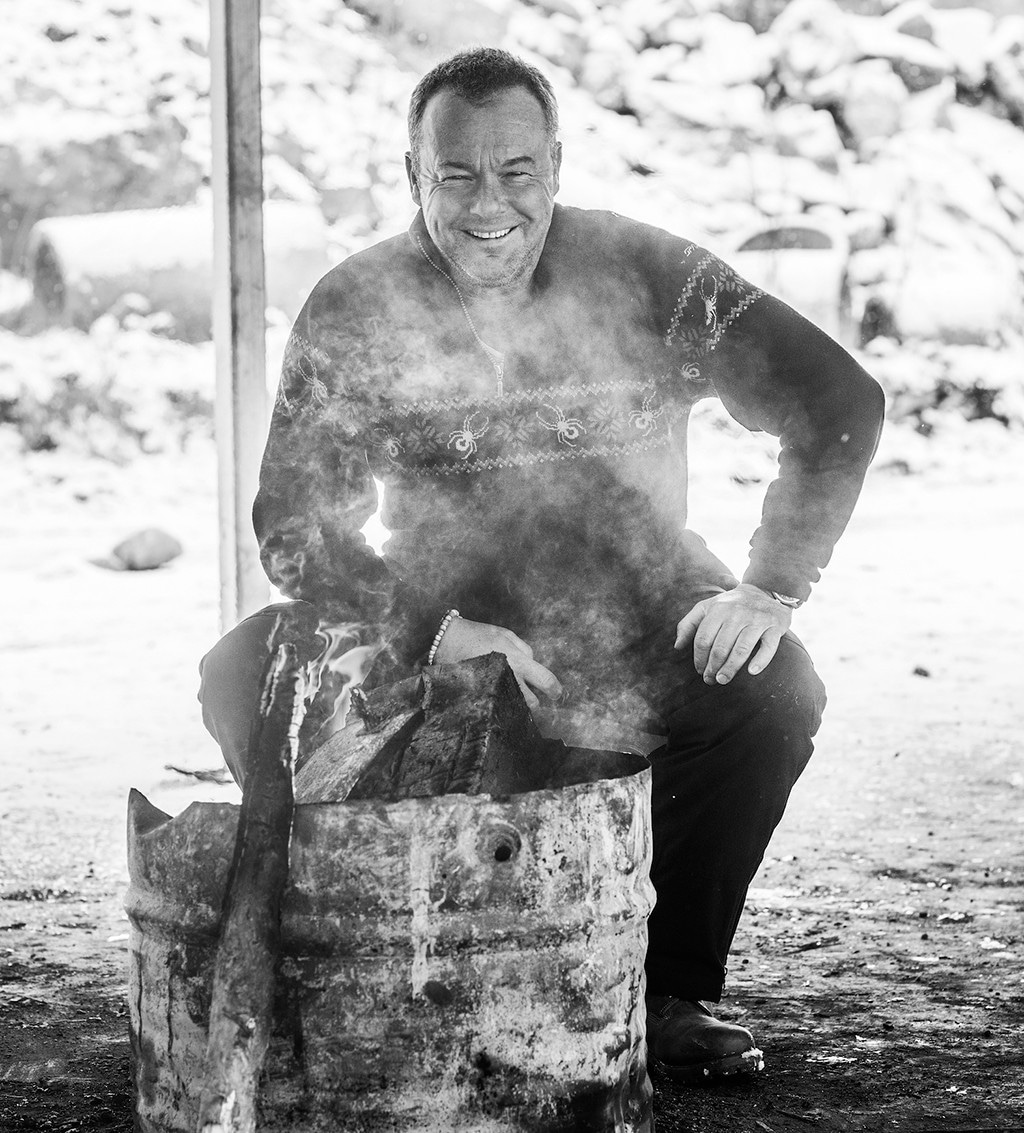 From kings of the jungle to queens of fashion — and everyone in between — celebrity fashion and wildlife photographer David Yarrow has photographed them all. 
With a penchant for photographing in black and white, Yarrow has immortalised the likes of supermodels Cindy Crawford, Cara Delevingne and countless majestic lions (and their many prey) — all in the name of charity and conservation.
Today, we sit with the famous photographer and philanthropist — who is in town for the opening of his new exhibition at Miaja Art Collections – Contemporary Art Gallery — to discuss his craft, career highlights and find out what's more thrilling: Photographing a lone polar bear or a supermodel?
Why do you like shooting in black and white?
I photograph in colour and then convert the images to black and white in post-production. If you photograph people in colour you see their clothes, when you photograph people in black and white, you see their souls. Same with shooting animals — black and white is timeless, reductive and an aesthetically stronger medium. We live in a noisy world, so let's keep it simple. Tom Ford, Giorgio Armani, Andy Warhol all champion this. Black and white are the strongest colours in the world. 
What's more thrilling, photographing a lone polar bear or Cindy Crawford?
After a shoot with Cindy, you can have a conversation her, so this always makes it a for more enjoyable shoot; as you can't have a conversation with a polar bear. That's not to say that being near wild animals isn't something very special. I like to shoot people and wildlife, I don't have a preference and it isn't a case of either-or, I'm very lucky to have a job that allows me to do both. I have to say, I would definitely prefer to take Cindy out for dinner, not the polar bear… Or he may have me for dinner!
"Cindy's Shotgun Wedding" by David Yarrow, Montana, USA 2019
Can we please talk about your use of deodorant (Old Spice) when it comes to your wildlife photography? How did you find out that animals were drawn to it? 
I use it to attract lions. In certain parts of Africa, they are attracted to it because it was used by the local Maasai people, who have worn it for years. Animals have a very strong sense of smell, so I have used various scents to attract animals, for example polar bears love the smell of chocolate!
To date, what is your most dangerous encounter?
I once had a dangerous encounter with a bear but generally the biggest danger is from other humans, not animals. In many parts of Africa, the people you encounter are drunk, high on drugs or carry guns — sometimes they do all three at once, so these people are the ones you have to be really careful of.
You mentioned that you tied pieces of meat around your neck to photograph a wolf. What is the most peculiar thing you've done for a shot.
For one wildlife shoot, I covered the front of our boat in millionaire shortbread to attract a polar bear!
"Cara Cigar" by David Yarrow, South Africa, 2017
David Yarrow's solo exhibition, "it's five o'clock somewhere", runs from 15 March to 11 April 2019 at Miaja Art Collections, 9 Muthuraman Chetty Road, APS Building, Level 4.
For more information, visit miajaartcollections.com