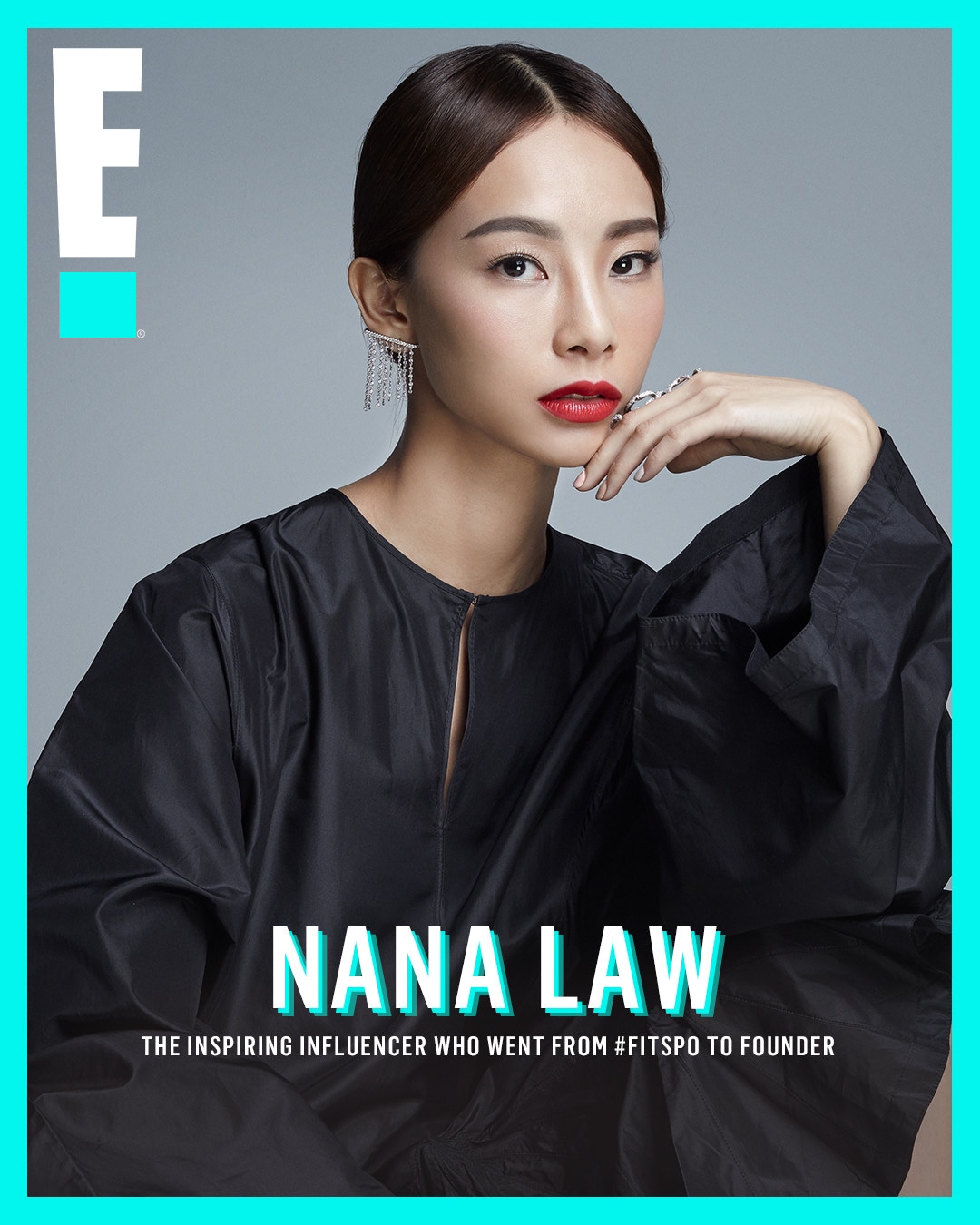 Photographed by Wee Khim
Statuesque with a face and figure that many would envy, Nana Law is not just a pretty face on Instagram. This stunning Malaysian fashion influencer exudes a radiant, positive energy and tackles each task with enthusiasm and the determination to see things through till the end. 
Founder of LOLA Gown, an online gown rental service, Nana has a keen eye when it comes to fashion and trends. With the perfect build for just about any style, Nana is vigilant when it comes to fitness and maintaining a healthy physique. 
E! Asia sat down with Nana for a chat as she reveals her best travel experiences, thoughts on being #fitspo and more.  
Watch:
Nana Law Takes the E!Q in 42 | E! News Asia
What is your go-to fitness routine to maintain such a fit figure? 
I always do a full-body workout whenever I hit the gym. I focus on strength training, three times a week. I gradually build my strength, lifting heavier weights in order to build muscle. I tried starting yoga, because my muscles felt quite tight after all that lifting. But I'm not sure if it is for me. I probably will give it another go, or perhaps go for a session that focuses on stretching in future. 
What is your guilty pleasure when it comes to food?
Definitely ice-cream and french fries, sometimes even eating them together. There's a vegan ice-cream brand in Malaysia that I heard will be opening a shop soon in Singapore too. It's called 'Kind Kones' and their ice-cream is by far my favourite. As for fries, they are just irresistible to me.
For people who want to look chic while they work out, which athleisure brand would you point them to?
I don't think there is a specific brand in general, because it's all about being comfortable and whatever's comfortable for you to work out in. For me, I'm very comfortable in Adidas. I feel that work-out clothing is very dependant on the person and their body type. However, I would recommend sticking to black and grey, monochrome colours to up the chic factor. 
Dress and shoes, Dior. Earring and ring, Lauren x Khoo Fine Jewelry. Photographed by Wee Khim
Of all the places you've travelled to, which is your favourite? 
Tokyo! The food and shopping is incredible. Especially when it comes to fashion, shopping there is great. Fashion moves fast in Japan and I've realised that the stores there tend to carry items that are unique to their country. Even if it's a name-brand you see everywhere globally, they tend to stock items that are not carried elsewhere in Asia. Also, the vintage fashion stores there are amazing and most of the items are in great condition because the Japanese tend to frequently buy and sell clothes. 
What are some your personal struggles during your journey to become a successful model? How did you overcome that?
Nothing major in particular. However, every day I have to force myself to go to the gym. Trust me. But you have to go! I just keep telling myself, "It's only 45 minutes. Or it's only for an hour." And working out seems less daunting then. So technically, every day is a challenge. After you're done with the hour, you will think, "That wasn't so bad." For me, fitness is a lifestyle, so I try not to be too goal-oriented and instead, focus on consistency. 
On Nana: Blouse, House of Holland at The Outnet. Pants, Longchamp. Earring, Lauren x Khoo Fine Jewelry. On Fiona: Jumpsuit, Hermes. On Gani: Jacket, Hugo Boss. Earrings, Lauren x Khoo Fine Jewelry. On Janeena: Dress, Tory Burch.
Photographer: Wee Khim
Stylist: Debby Kwong 
Makeup artist: Audrey Wee using YSL Beauty
Hairstylist: Junz Loke using Kevin Murphy
Producer: Cindy Ow
Photography assistant: Alwin Oh
Styling assistant: Tammy Kwong