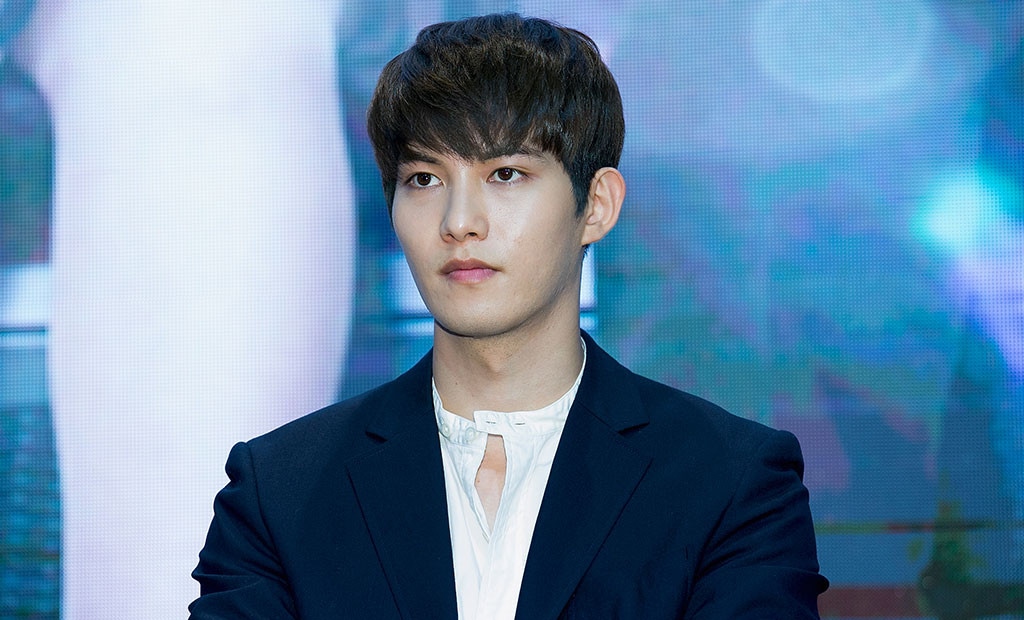 Han Myung-Gu/WireImage
As police continue their investigation into Jung Joon-Young and his notorious Kakao Talk group chats, more and more celebrities are being caught in the cross fire. 
On 14 March 2019, South Korean news outlet SBS reported that Korean rock band CNBLUE's Lee Jong-Hyun had knowledge that illicit spy cam videos of women were being circulated by Jung. 
SBS released the one-on-one conversations the 28-year-old musician had with Jung regarding receiving sexual services as well as the hidden camera footage. 
Lee Jong-Hyun is the lead guitarist and second vocalist of the four-member rock band called CNBLUE. Known for his brooding public image, Jong-Hyun has many fans both in South Korea and internationally. He is currently serving his mandatory military service and has been out of the spotlight for a while — until today. 
Yesterday, SBS reported on Jong-Hyun's alleged personal conversations with Jung. In these series of messages, both he and Jung used expletives and objectified women. On top of that, it was reported that he had physically seen the hidden camera videos of women being filmed by Jung without their consent. 
In the chat log obtained by SBS, Jong-Hyun said that he had sex with a woman yesterday. The woman's name was redacted by SBS for privacy reasons. Jung replied with, "Nice. Introduce me next time." 
Another chat starts with Jong-Hyun asking Jung to "send me a woman quick." The descriptions he used were censored out by SBS. Jung replied, "Who should I give you?"
"If you have ones you haven't [censored] that would be good, but if not then just a pretty [censored]," said Jong-Hyun. 
Another text from CNBLUE's Lee Jong-Hyun read, "Do you have any [censored] that are young, pretty, and nice? Ones that are good to play with. Hahaha."
It is important to note that these were one-on-one texts between Jong-Hyun and Jung. He was allegedly not in the group chat that Seungri was in.
His agency, FNC Entertainment, had previously made a statement denying that Jong-Hyun had any part of this scandal. Since SBS released these chats to the public, FNC Entertainment decided to make a new statement.
In the new statement, they clarified that they had no knowledge of these one-on-one conversations. When they had asked Jong-Hyun about the group chat, he said that he was not a part of that and thus they made their previous statement based on that. 
FNC Entertainment ended their new statement with:
"After SBS's report on the 14th, we got in contact with Jonghyun and confirmed the facts. He is deeply reflecting upon his watching the videos in the chatroom or inappropriate conversation related to belittlement of women or sex. If he had proper sexual awareness, he would not have sat by and watched but he is regretful about the fact that he did. We apologize to those who have suffered due to the immoral and promiscuous conversations that took place without a sense of guilt and to everyone who was disappointed by this issue.
Jonghyun, who is ashamed and regretful, has accepted the criticism from the public due to his wrong sexual ethics and values and is deeply regretful and guilty. He will be more cautious about is words and actions as a public figure, reflect upon himself and atone for his past mistakes."
On the same day, Jong-Hyun deleted all the contents of his Instagram. 
CNBLUE fans have already requested for Jong-Hyun to be removed from the band. Whether FNC Entertainment will grant their request is still unclear. For now, Jong-Hyun will be continuing with his mandatory military service.