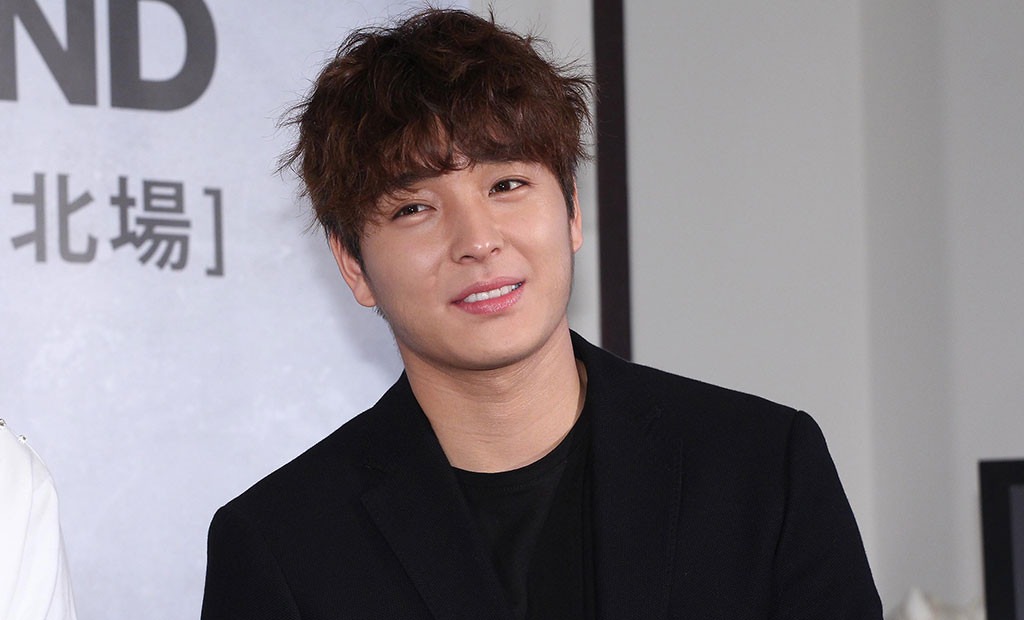 TPG/Getty Images
South Korea's entertainment industry is in disarray as news of the "hidden camera" scandal continues to grow. In just a few days, Big Bang's Seungri and singer-songwriter Jung Joon-Young have been called for official police investigation as they were revealed to be participants in a Kakao Talk group chat, where illicit videos taken without consent were being digitally passed around. 
As the police continue their investigations, the public and the media have been speculating on who else is involved in the group chat. Just today, Highlight's rapper, Yong Junhyung announced his departure from the group after admitting that he was a silent bystander, knowing fully well what was happening in the group chat. 
Now, another K-pop group member, FT Island's leader Choi Jung-Hoon, is in the spotlight as his management agency, FNC Entertainment announced his retirement from the entertainment industry. 
Jung-Hoon was one of the celebrities who was allegedly in the group chat, though no concrete proof has been presented yet. Rumours are flying in South Korea as many seemed to think that he is the "Singer Choi" mentioned by news outlet SBS FunE in a previous report, when they showed screenshots of the group text messages. 
Guitarist and leader of popular Korean rock band, FT Island, Choi has kept a low profile since the band's debut back in 2007. However, the latest report from SBS FunE revealed shocking messages between him, Seungri and Jung.
According to SBS FunE, Jung-Hoon was caught drunk driving in March 2016 by the police. This would've been huge then if the police had not been allegedly bribed into silence by Mr Yoo, CEO of Yuri Holdings. 
In the texts revealed, Jung poked fun at FT Island's Choi for his DUI offence, saying, "Jung-Hoon could've flown to the front page of the newspaper."
Seungri also warned him by saying, "Don't think you can get away with drunk driving next time. Brother XX spent his own money to cover it up though."
The Chief Of The National Police Agency, Min Gap-Ryong, confirmed that Jung-Hoon was caught drunk driving and was subsequently let off free, without anyone knowing about it. The police are now investigating a potential collusion between members of the chat room and a corrupt police officer. 
Today, FNC Entertainment proceeded to make the following statement:
"Choi Jong-Hoon, who has aroused criticism due to his involvement in recent scandals, has decided to depart from FT Island as of today. Choi Jong-Hoon will faithfully participate with police investigations within this week. He will permanently leave the team and retire from the entertainment industry.
We bow are heads in sincere apology for neglecting proper management and character education of our artists and for worrying many people through unpleasant events. We strongly feel the severity and responsibility towards the matter and will do our best to cooperate so that the facts will clearly be uncovered during police investigations."