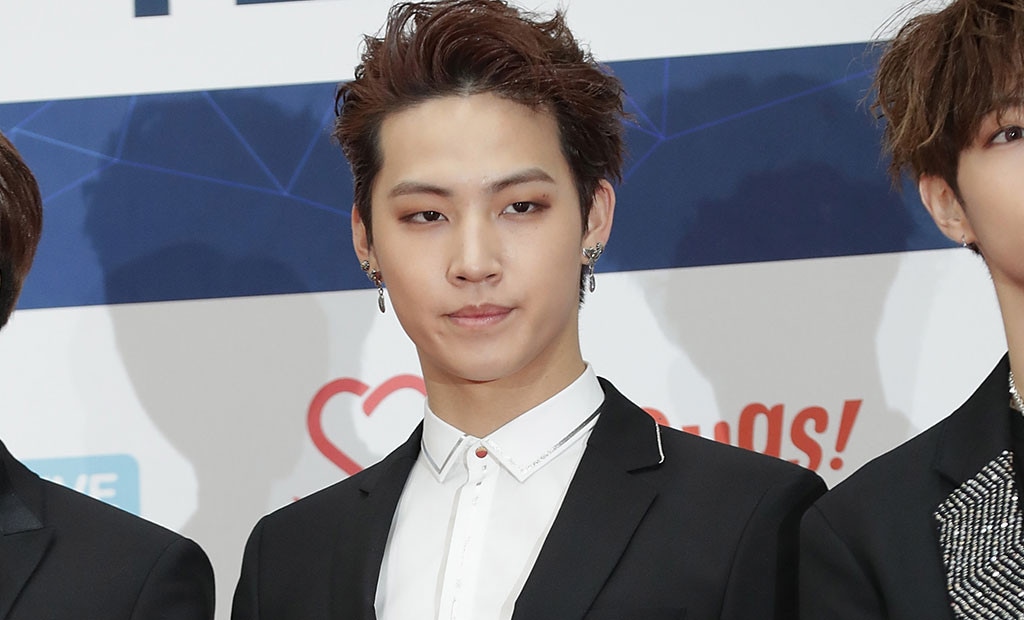 Han Myung-Gu/WireImage
Since GOT7's debut in 2014 under JYP Entertainment, the group has been working non-stop. Four albums and two world tours later, GOT7 is a multi-award winning hip-hop and r&b group that has solidified their name in the K-pop scene. 
Leading the group to massive success is none other than JB. This 25-year-old dashing man is an impressive multi hyphenate. He is a singer, producer, songwriter, dancer and even an actor. This man has done it all!
The charismatic leader has graced the cover of Men's Folio Singapore as part of their anniversary 'Big' issue and he also spoke candidly about his hopes, dreams and fears in an intimate interview with the magazine. 
When asked what he thinks make good music, JB replied sincerely, saying that till today he is not sure. JB is very passionate when it comes to music, co-producing and writing several tracks on the GOT7 albums. Hence, it was refreshing to hear his humbled reply, saying that there were many songs that he liked and considered to be good, yet are not well-received. 
"I think good music is when an idea has been precisely expressed, and the listeners could sympathise and be comforted by the music at a certain point of time," JB said. 
When asked about his biggest fears and achievements, JB answered honestly. 
"I'm worried that I'm going to stop," he replied. As with many artists, JB echoed the fears of being stuck or having to stop, not just in terms of his career, but also in his creative process as a songwriter. He continued, "I want to flow continuously, but it feels like I will be stuck somewhere and have to stop at some point."
In regards to his biggest achievements so far, JB considers writing GOT7's title song "You Are" from their '7 For 7' mini album, released in October of 2017, his greatest achievement to date. "In my opinion, my team's [voice] colour was well aligned with the title song I wrote. However, I'm still working hard for greater achievements."
The March 2019 issue of Men's Folio Singapore is now on newsstands.