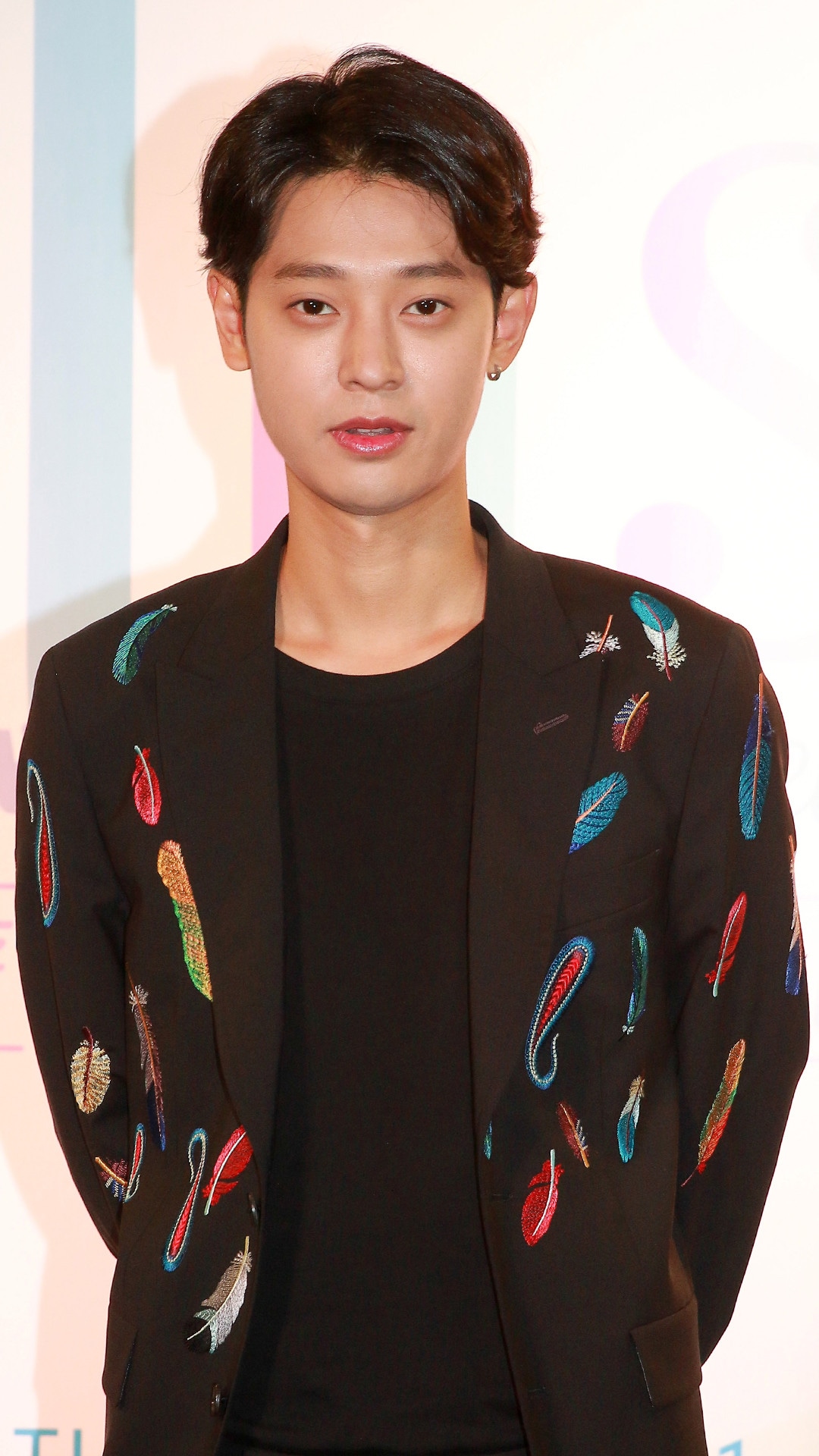 VCG/VCG via Getty Images
Just a day after being accused of sharing hidden camera videos in a secret Kakao Talk group chat, singer Jung Joon-young has admitted to the allegations.
As reported by Koreaboo, the singer shared a statement through his agency MAKEUS Entertainment accepting responsibility for his actions and apologising to the women who were unknowingly involved in the hidden camera videos.
The full statement reads:
"Apology letter
I greet you all with a shameful and regretful heart.
I, Jung Joon-Young, returned back to Korea on March 12th and I realised the seriousness of the situation again. I deeply apologise to everyone who has had interest in this apology and gave me a chance to apologise.
I acknowledge all my sins and actions in connection with what is being said about me about the allegations. I took videos of women without their consent, I spread it in the Kakao Talk chat room, and acted without guilt or remorse.
It was an immoral act where I deserved backlash as a public figure, and it was something that was too rash.
Most of all, I apologize to the women who appeared in the video, that had to face this horrible reality with this incident. I want to kneel and apologise to everyone who felt angry and disappointed.
I will leave all the shows that I appeared on, and I will stop all entertainment activities. I will now put down everything I do as a public figure, and I'll reflect on my unethical and illegal activities for the rest of my life.
I apologise to all the women who have seen the most damage from my actions and who have felt angry, beyond disappointment, and to those who made me into a public figure.
I will be faithful to the investigation by the authorities, which will start from the morning of the 14th, without any lies, and I will accept the punishment I receive, for the behaviour I have committed.
I deeply apologise once again. I am sorry.
Tuesday, March 12, 2019
Jung Joon-Young"
The hidden camera videos came to light after an investigation into a sexual assault scandal that involved Big Bang's Seungri and Burning Sun, a nightclub establishment that was reportedly co-owned by Seungri.
Allegations that Seungri instructed his business associates to procure prostitutes for investors in a secret Kakao Talk group chat emerged, and it was revealed that there were several other group chats that high profile Korean celebrities were a part of, where hidden camera videos, or "secret porn" videos, were circulated.
Jung is the first of the celebrities to be identified in the Kakao Talk group chat, with several others being investigated by news outlets and the police force in a scandal that is rocking the K-pop world.
UPDATE: MAKEUS Entertainment has terminated Jung Joon-young's exclusive contract with their agency, as reported by Koreaboo.
The agency's full statement reads:
"Hello, this is MAKEUS Entertainment.
We would like to talk about singer Jung Joon-Young.
Last night, Jung Joon-Young delivered his apology to us, and we conveyed his apology to the public without modifying a single word from his statement.
We have also decided that we are unable to maintain our contract with Jung Joon Young due to this scandal. Therefore, we have decided to terminate our contract with Jung Joon-Young, who signed with our subsidiary 'Label M' back in January 2019.
However, we still feel a heavy responsibility for this incident caused by our artist, and we will do our best to fulfil our own responsibilities for a faithful investigation, and bring justice to those who were hurt, just as how Jung Joon-Young mentioned in his apology letter.
Once again, we would like to apologize for the inconveniences we have caused.
— MAKEUS Entertainment"