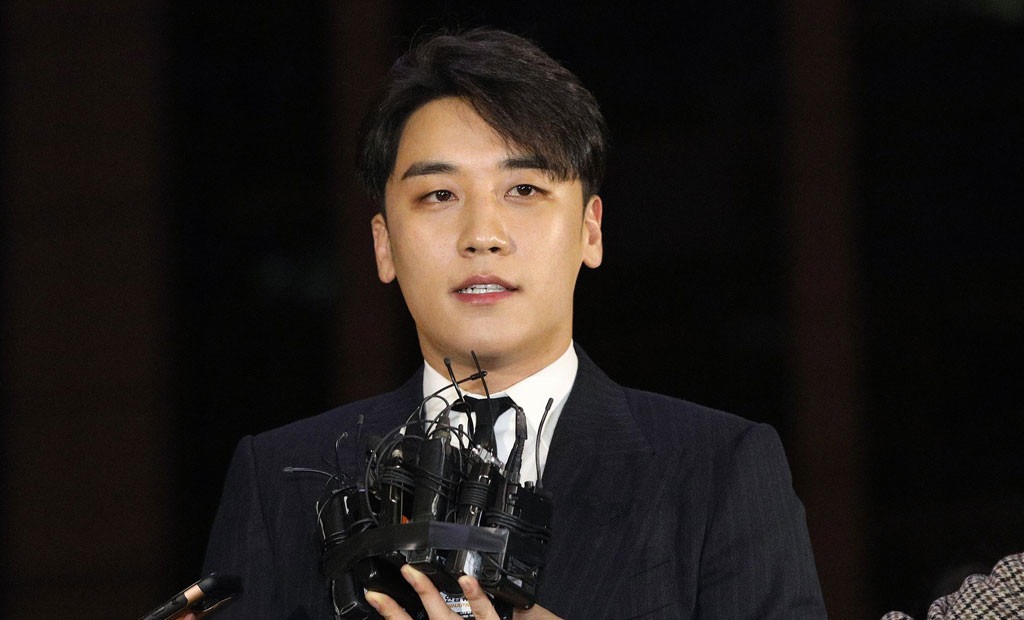 Youtube
Update, 13/3: YG Entertainment has terminated controversial K-pop star Seungri's exclusive contract. In a statement, the talent agency said that they would "[honour] Seungri's request to terminate his exclusive contract" and that they wanted to "apologise for the concern we have caused many people, including the fans, due to the numerous suspicions and controversies."
The Hallyu star has been plagued with controversy and allegations since the beginning of March — first with the Burning Sun scandal, and now with his alleged involvement in secret group chats that were used to circulate hidden camera videos of women. He has officially been named a suspect by the Seoul police and is currently undergoing investigation.
You can read YG Entertainment's full statement here:
"Hello, this is YG Entertainment.
Starting from the recent club assault scandal, which Seungri was involved in, we would like to apologize for the concern we have caused many people, including the fans, due to the numerous suspicions and controversies.
After Seungri announced his retirement on March 12, YG Entertainment has honoured Seungri's request to terminate his exclusive contract.
As an artist management company, we admit that we have not managed our artists as thoroughly as we should, and we are deeply reflecting on that.
Finally, YG Entertainment is aware that we need major improvements, and we promise to work with all of our executives and employees to put those improvements into place."
Original post, 11/3: In a shocking turn of events, Big Bang's Seungri has taken to Instagram to announce his retirement from the entertainment industry. The K-pop star has been plagued with scandal after scandal and is now currently under police investigation for prostitution accusations.
Seungri was declared a suspect after police investigated a Kakao Talk group chat where the singer talked about soliciting prostitutes for his company, Yuri Holdings' foreign business investors. 
As news that Seungri will be under police investigation for the 'Burning Sun' Scandal has spread, the singer released a statement today, apologising to his fans and announcing his departure from Big Bang and YG Entertainment. 
The Instagram above reads:
"This is Seungri.
At this moment, it seems like it would be good for me to retire from the entertainment industry. I've decided to retire from the entertainment industry because of the huge social controversy that has arisen. I am under investigation, and I will receive investigation with sincerity so that the building suspicions can be revealed.
During the past month and a half, I have received criticism and hate from the public and been in a situation where every investigative agency in this country is investigating me. I just cannot accept causing pain to those around me just for my sake.
I would like to sincerely thank all of the fans both in and out of Korea who have shown me love for the past ten years. For the sake and honour of Big Bang and YG, [my career is] ending here.
I would like to apologise one more time.
Thank you for everything throughout the years."
Seungri recently released his first solo album titled The Great Seungri and planned to start 2019 with a world tour that included Singapore as one of its destinations. Unfortunately, the tour was pulled to a harrowing halt when allegations were made against the K-pop star and he became caught in a whirlwind scandal. 
Fans expressed sadness upon Seungri's departure from Big Bang after more than a decade of performing with his band mates. The singer is also scheduled to enlist on 25 March. Though there are rumours that his Military enlistment will be delayed, however, the Military Manpower Administration (MMA) made a statement to dispel these rumours, 
"As long as he does not request a delay, he will be enlisting. If he submits a request, we will consider it, but his current situation does not fit the requirements.The MMA will be taking care of the required procedures. If he comes here, we will run the required procedures." 
The police also said, "Even if Seungri enlists, that won't affect the investigations. There are many things to consider if he's enlisting, but the police will continue the investigations."