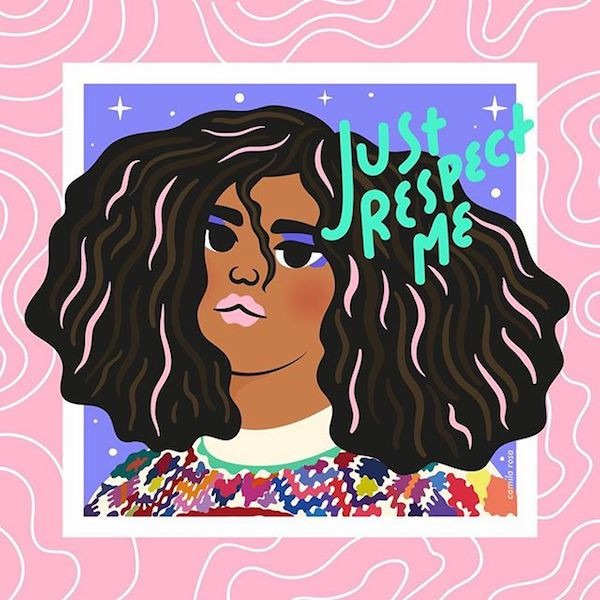 Camila Rosa/Instagram
Happy International Women's Day to all our lovely female E! readers out there! It is the day to celebrate women and all their accomplishments. 
In any case, that should be a daily occurrence. If you are a woman who needs words of affirmation and daily inspiration to put yourself in a positive state of mind, you can turn to social media and its network of supportive women. While social media has been painted in a rather negative light, it's easy to forget that there are plenty of positive feminism going around that balance negativity. 
Instagram can quickly turn into a monster when we start comparing ourselves to the highlight reels of people we look up to. So today, we are introducing you to nine Instagram accounts that are run by women and practise positive feminism. These accounts are filled with inspirational quotes, humorous illustrations and memes that feature the ups and downs of womanhood. They also become communities that we can be a part of, for additional support. 
So, for a boost of confidence and female empowerment, follow these Instagram accounts. 
Sad Girls Club
@sadgirlsclub's Instagram feed is all about reducing the stigma of mental health issues from a female point-of-view. Run by a diverse group of women, it features illustrations and quotes that you can easily relate to, indicating that anyone who thinks this way is not alone. 
Makers 
@makerswomen is the account to follow if you want to get sh*t done! They are women's media brand that focuses on feminist messaging and empowering women to dream big and achieve their dreams. The account features quotes and tells the stories of powerful women from every industry, from politics to entertainment. 
The Girl Mob
@thegirlmob call themselves a digital sisterhood of women of colour and they are just that. It's a place online where women of all ages, colours and sizes are not only embraced and accepted, but celebrated even. Their feed is a cacophony of badass quotes in cool fonts, clips of successful women giving empowering speeches and more. 
Recipes For Self Love
@recipesforselflove is just that, a feel good Instagram space where you can get your daily boost of confidence. The feed features unique illustrations that celebrate real women, alongside uplifting phrases. Aesthetic-wise, this Instagram account has it all. Beyond the gorgeous content they produce, the account has a lot of heart. 
Rupi Kaur
@rupikaur is a famous poet who has not only written books, but done tours reciting poetry. She uses her Instagram to share her works and raw life experiences to her audience of 3.5 million. Her poetry is simple, yet impactful. They highlight the plight of women all over the world and celebrate the strength in womanhood. Coupled with her own illustrations, Rupi delivers words that strike deep into the hearts of women everywhere. 
Gurls Talk
Founded by famous model, Adwoa Aboah, @gurlstalk is a safe social media space for people to talk and listen without any judgement or stigma. As a woman of colour, Adwoa has broken barriers in the fashion industry and wanted other women, especially those in the minority to have their voices heard. The feed features female-led campaigns, podcasts and lifestyle photos. 
Girl Boss
Who run the world? Girls. That's the @girlboss' motto. The Instagram feed considers themselves as a digital community for ambitious women. It is filled with hilarious memes and poignant quotes, striking that perfect balance between both serious and light-hearted content. 
Camila Rosa
@camixvx is an account ran by Brazilian artist, Camila Rosa. Camila uses bold colours with a distinct depiction of women in all shapes and colours. Her feed is all about diversity and acceptance. Her works are easy to digest, yet impactful and she is not afraid to approach controversial issues such as racism and sexism. Not to mention, there is a feminine cuteness to her works that we think many of you will appreciate. 
Haley Weaver
Feminism and self-love doesn't have to be a loud and proud affair. For quiet introspection and oh-so-relatable content, we would point you towards @haleydrewthis. This 25-year-old female illustrator's simple drawings has a chord in the hearts of many. Highlighting issues of anxiety, dating problems and lack of self-confidence, Haley draws from personal experience to connect to her audience.